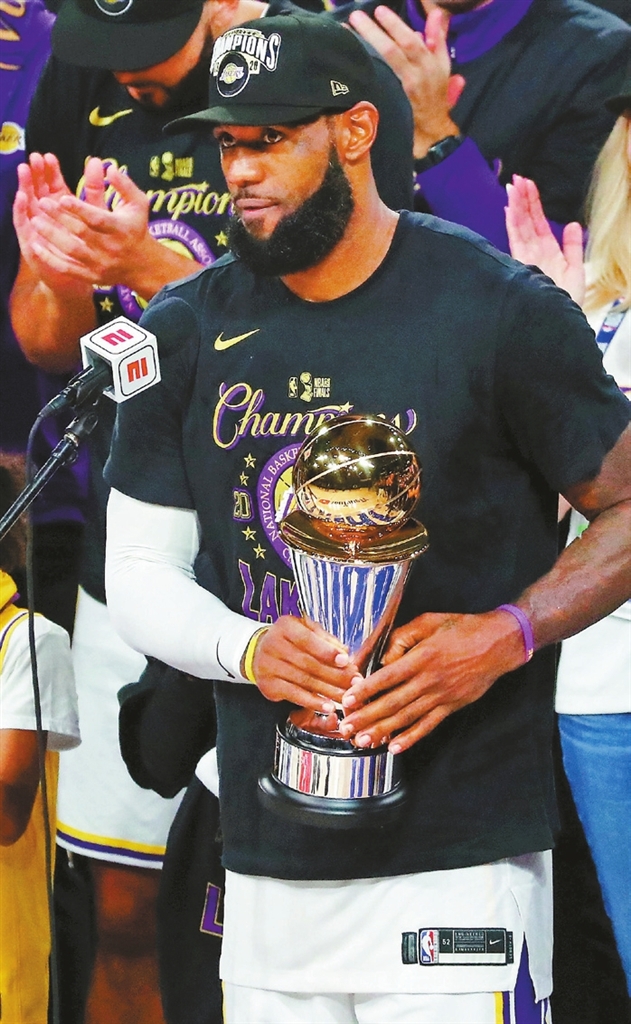 LEBRON JAMES already delivered perhaps the greatest possible tribute to Kobe Bryant by leading the Los Angeles Lakers to their 17th championship Sunday night.
Now, days later, James shared a touching message to the fallen Lakers star many have dedicated that title to.
"Hope I made you proud my brother!!" James wrote with a series of photos on Instagram on Wednesday night. "Love and miss you Champ!!"
Bryant and his daughter Gianna were among seven people killed in a helicopter crash outside of Los Angeles in January. The Lakers honored him constantly throughout the rest of the season, including the addition of jersey patches and a special "Black Mamba" jersey — which earned them a near-perfect 4-1 record in the playoffs in Florida this year.
Countless Lakers players, executives and fans have honored Bryant in the wake of the title.
Lakers president Jeanie Buss mentioned him during her speech accepting the Finals trophy at Walt Disney World, and Lakers fans were heard chanting "Kobe!" throughout the streets of Los Angeles immediately after Game 6.
Lakers star Anthony Davis dedicated the title to Bryant in his postgame interview Sunday night.
Bryant's widow, Vanessa, posted a heartfelt message to general manager Rob Pelinka on her Instagram story that night, too. "Wish Kobe and Gigi were here to see this."
While James has more than done his part to honor Bryant's legacy since his death, Wednesday's post officially closed the chapter on one of the strangest, longest seasons in NBA history.(SD-Agencies)