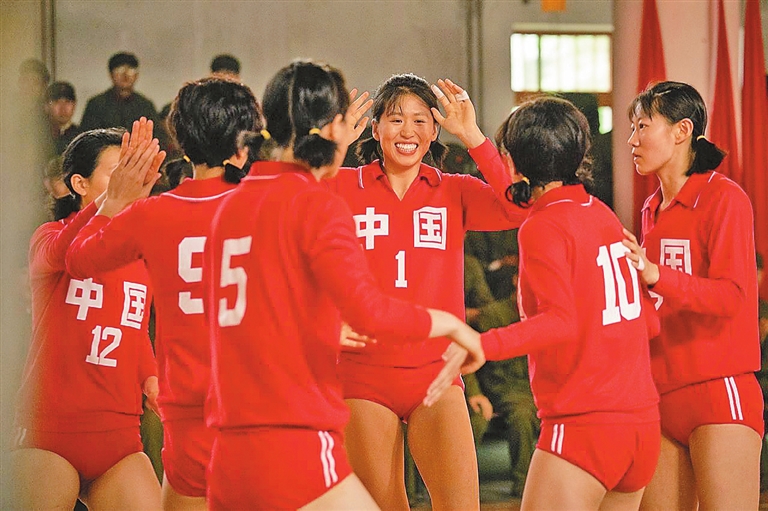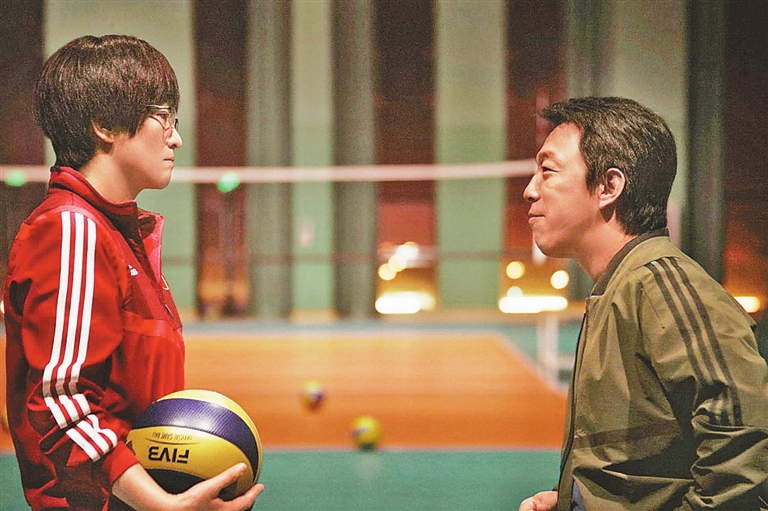 Starring: Gong Li, Huang Bo, Wu Gang, Peng Yuchang, Bai Lang Director: Peter Chan
"LEAP" is a biographical sports drama about the China women's national volleyball team, with a focus on volleyball player-turned-coach Lang Ping, portrayed by Gong Li. The movie highlights three phases: in the 1980s when teenage Lang , starring Lang's daughter Bai Lang, and her volleyball teammates train vigorously despite the lack of technology; in 2008 during the Beijing Olympics volleyball game, where the U.S. team led by Lang is pitted against the Chinese team led by Lang's former hitting partner and longtime friend, portrayed by Huang Bo; and finally in 2013 to 2016 when Lang returns from the States to serve as the head coach for China women's national volleyball team.
Despite "Leap" being a biographical movie, its drama element has lent a hand to keep the story engaging. Running at 135 minutes may feel long, but each segment has its own intricacies which are indispensable. In the 1980s story, we see the performance of Bai, who is also a member of a volleyball team in the U.S., in executing the stories of her biological mother's youth. Acting alongside her as the hitting partner is budding new actor Peng Yuchang, who is known for his lead role in the Chinese version of "The Prince of Tennis" (2019).
Fast forward to recent times, we see highly acclaimed actress Gong with a bob cut and a pair of thin browline glasses who strikes an uncanny resemblance to Lang. But the cherry on top is the Chinese volleyball players from the 2016 Rio Olympics gold medal team starring as themselves in the movie: outside hitter Zhang Changning, setter Ding Xia, then-captain and outside hitter Hui Ruoqi, middle blocker Yuan Xinyue, opposite hitter Gong Xiangyu, outside hitter Liu Xiaotong, middle blocker Yan Ni, middle blocker Xu Yunli, libero Lin Li, and current-captain and outside hitter Zhu Ting.
In addition, the opposing teams also see the guest appearances of Hitomi Nakamichi from the 2012 London Olympics Japan team; Logan Tom from the 2008 Beijing Olympics US team; and Jaqueline Carvalho, Marianne Steinbrecher and Paula Marques Pequeno from the 2008 Beijing Olympics Brazil team. With Carvalho selected among the players at the 2016 Rio Olympics, the re-enactment of the decisive match is one to look out for and forward to.
Cast aside, "Leap" beautifully weaves the three phases together through Lang's involvements in each phase. Spanning about four decades from 1979 to 2016, the story shows the hard work, perseverance and team spirit of the China women's national volleyball team, and how the team evolves with time and soars under the supervision of Lang. Although it is not exactly a motivational story — hard work sometimes just does not pay off, especially if you do not put your heart into it — it is still intriguing to see how things unfold.
With a star-studded cast featuring Gong and the China women's national volleyball team, "Leap" will jump you through three stories and four decades of blood, sweat and tears.
The film is now being screened in Shenzhen.
(SD-Agencies)