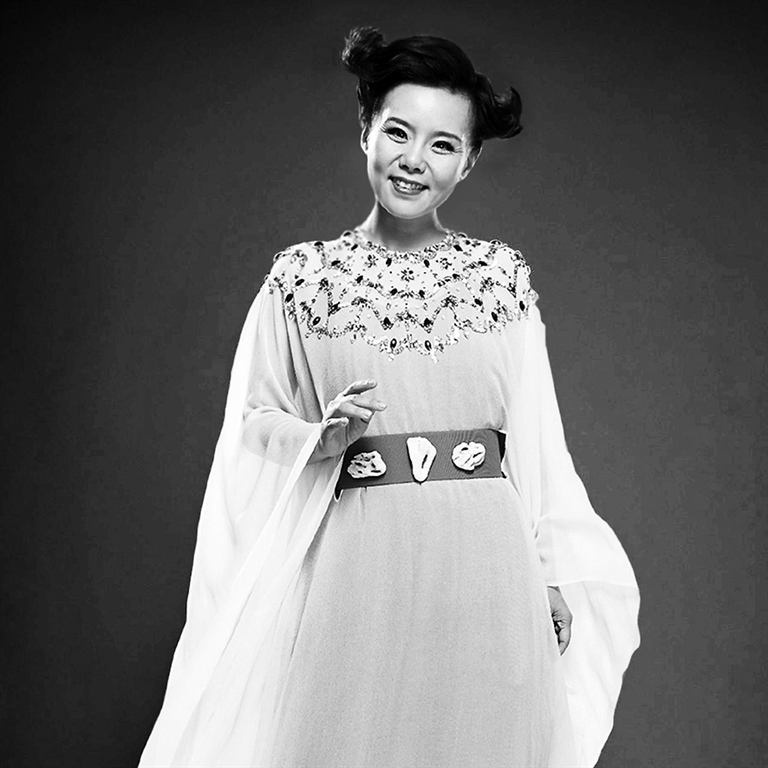 Gong Linna, best known for her unique singing style in songs such as "Disturbed" and "Monk Fahai Knows Nothing About Love" composed by her German husband Robert Zollitsch, will give a concert with her band this Sunday evening.
The program includes a set of 24 songs composed by Zollitsch featuring 24 solar terms. The lyrics are adapted from classical Chinese poems by Jing Yuanhua, a Chinese language teacher at Renmin University. The songs combine traditional Chinese instruments, such as the bamboo flute, xiao (vertical Chinese flute) and sheng (a traditional Chinese wind instrument) with contemporary musical elements.
A graduate of China Conservatory of Music, Gong combines traditional Chinese opera and folk singing techniques in her performances.
Zollitsch, who studied Chinese music at Shanghai Conservatory of Music, is known for his new folk music that combines traditional Chinese music styles with the European music traditions where he came from. In 2014, he composed a piece for the Hong Kong Chinese Orchestra and Hubei Chime Bells Orchestra. The following year, he wrote a cantata based on ancient Chinese poet Qu Yuan's "The Nine Songs." He also composed a large volume of concertos and chamber music pieces for Chinese instruments as well as artistic songs.
Collaborating at Sunday's concert will be sheng player Nie Yunlei, flutist Li Le, cellist Zhang Naiwen, percussionist Zheng Yu and yangqin (a Chinese struck zither) player He Li.
The multiethnic children's choir attached to the Shenzhen Concert Hall will accompany Gong at the show.
Time: 8 p.m., Oct. 25
Tickets: 180-680 yuan
Venue: Shenzhen Concert Hall, Futian District (福田区深圳音乐厅)
Metro: Line 3 or 4 to Children's Palace Station (少年宫站), Exit D(Li Dan)