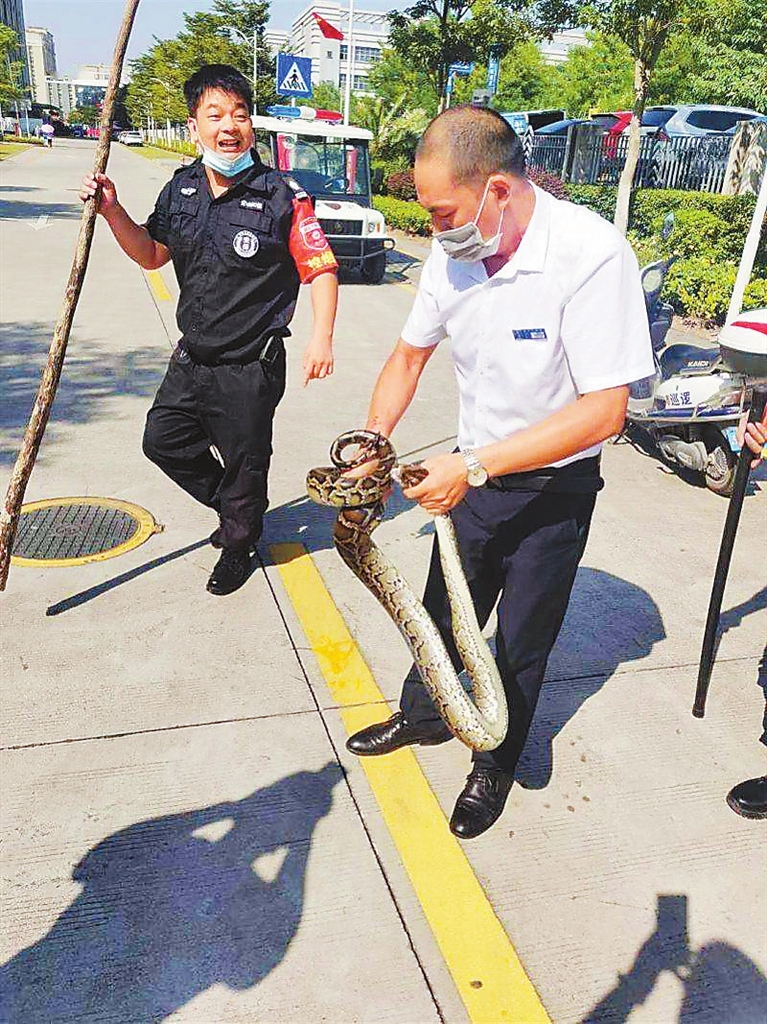 A 2-METER-LONG python was found by residents in the grassy area of a hospital in Xinhu Subdistrict, Guangming District, on Monday morning, Southern Metropolis Daily reported.
Xinhu Police Station received a report from residents who were calling for help to handle the snake. Officers from the police station arrived at the scene immediately and found the snake. In order to ensure the safety of residents living nearby, the police sealed off the area and informed the hospital and staff of Xinhu Subdistrict Office of the situation.
The snake was later captured by a male worker with the property management company of the hospital who claimed that he once raised snakes.
The python was identified as a national-level protected animal.
The python was later sent to the Shenzhen Wildlife Protection Management Office for further treatment and the snake is now in good condition, said the report.
The police remind citizens that if they see a snake, they should contact related departments to handle it.
Moreover to avoid harm, residents should not try to capture the snake themselves.
Those found capturing snakes illegally will be punished according to the law, the report noted.
Also, snake attacks are frequently seen from April to November each year, especially in July and August.
If bitten by a snake, a citizen should leave the area and immediately go to the hospital for treatment.
(Wang Jingli)