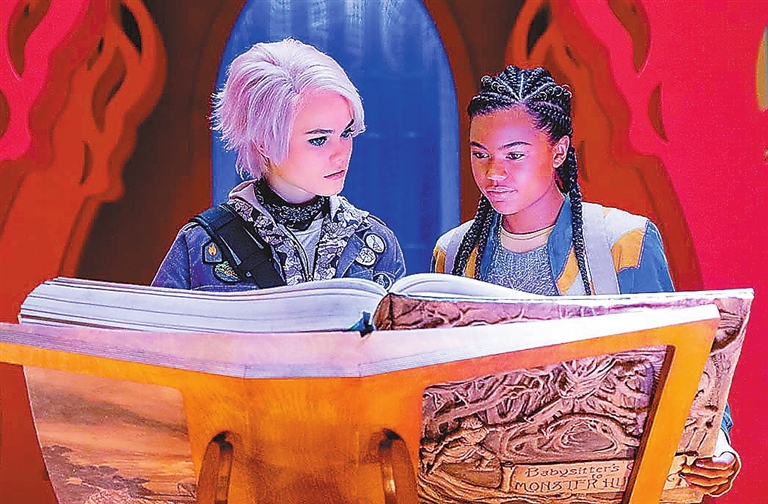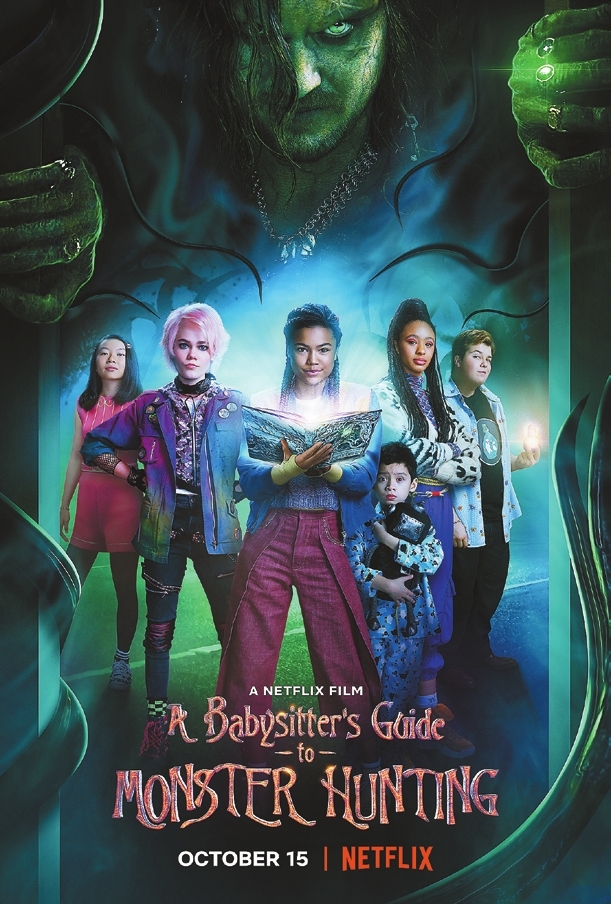 In this film, a timorous high school freshman races against time to rescue her 5-year-old charge from the Boogeyman on Halloween night.
At the beginning of the film, we see dark clouds and a single lit window inside a Rhode Island house. On the top floor, a kindergartener cows under the covers in her room, spying the closet door as rain pummels the glass outside. Then, little Kelly's toy T-Rex flushes to life and roars with bared incisors Smoke immediately billows from the closet doorway.
Baby scream queen Tamara Smart stars as teenage Kelly Ferguson, a mousy math whizz who's been bullied since elementary school due to this aforementioned traumatic event, which none of her peers believes happened.
Nicknamed "Monster Girl," Kelly keeps her nose to her books, moons after a cute boy and looks forward to attending a senior's costume Halloween party. But her mom asks her to babysit anxious kid Jacob (Ian Ho) at a colleague's house.
Soon, poor insomniac Jacob disappears from his bed, snatched by little CGI monsters at the orders of the Grand Guignol (Tom Felton). This boogeyman, one of many in the "Babysitter's Guide" universe, plans to draw Jacob's hidden power to corporealize dreams and nightmares. Trapped in the fiend's realm, Jacob comically resists all attempts to beguile him, such as trying to convince Grand Guignol to supply him with energy drinks and espresso beans to help put him to sleep.
Kelly is frantic over the supernatural abduction. Luckily for her, a pink-haired punk soon shows up at the house on a motorbike, clad in a Baby Bjorn. Liz Lerue (Oona Laurence) is a teen who belongs to an ancient, magical order of babysitters. She whisks the Kelly off to follow the kidnappers and soon introduces her to her very own Scooby gang secretly housed at an underground lab at Brown University. These sprightly teens, somewhere between witches and scientists, follow an archaic grimoire that instructs them in all things weird and ghoulish that could endanger children in their care. And handily, it's been digitized for e-readers!
When the girls show up at the high school party Kelly was supposed to attend that night, Liz has a refreshing wake-up call for her new companion. "He's just a dude," she comments, incredulous at Kelly's anxiety seeing her crush from afar. "I mean, you're more scared of some mean girl and some dude than a monster?"
By the end, Kelly is keen to join this cabal of monster hunters.
(SD-Agencies)