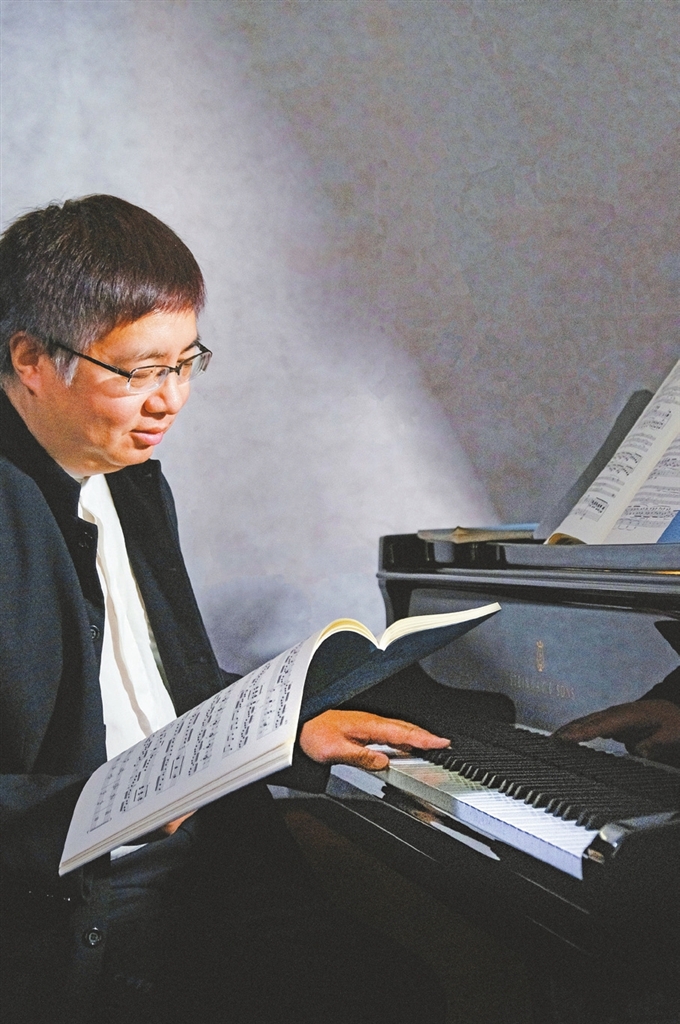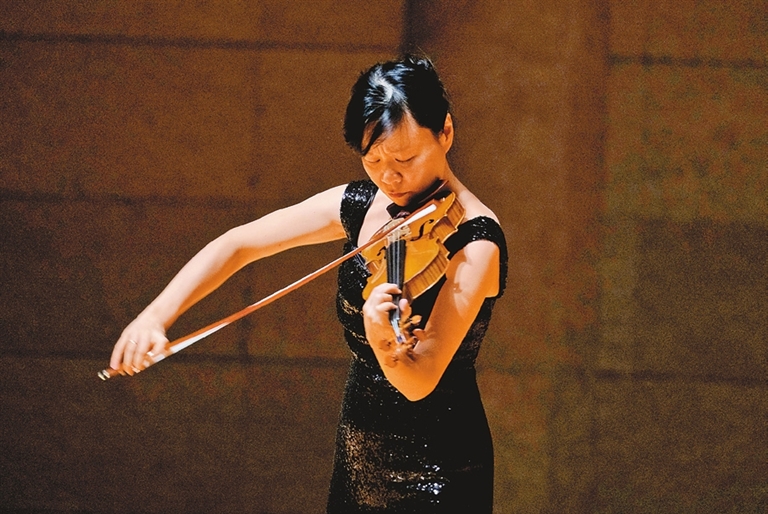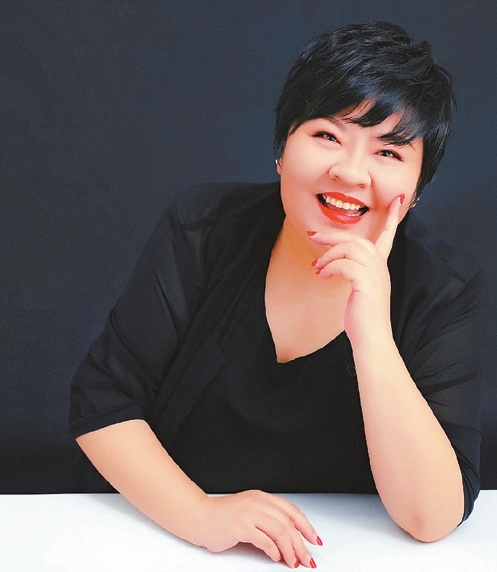 Cao Zhen
caozhen0806@126.com
BEETHOVEN'S music is familiar to people all around the world even if many do not attend concerts or regard themselves as classical music fans. More than 200 years after his time, he is still everywhere in our culture due to his inspirational music and innovation in stretching musical forms.
This year marks the 250th anniversary of the German composer's birth. Last weekend, DNA Trio, comprising pianist Zhang Jialin, violinist Zhang Jingye and cellist Song Zhao, presented two nights of Beethoven's piano trio pieces, including "The Archduke Trio" and "The Ghost Trio," at the Mountain View Theater in Shekou, unveiling the theater's Beethoven music season.
In the following weeks, seven more concerts of Beethoven's music in various forms will be staged. Through the musicians' virtuosity, audience members can experience Beethoven's raw power, emotions and humanistic spirit in his music.
"The programs are chamber pieces and lieder, which cover Beethoven's early, middle, and late periods," said Zhao Yimin, advisor of the music season. "The musicians we invited are either professors or concertmasters who possess masterful skills, experiences and serious attitudes toward music. And the Mountain View Theater is an ideal venue for chamber music, where audience members can listen clearly to Beethoven's rich-textured and dramatic music."
On Oct. 31, you won't want to miss a chance to enjoy Beethoven's lieder pieces, which are rarely heard in China. Unlike the composers' aggressively forceful music in some of his instrumental pieces, his lieder universe contains an abundance of melodic beauty and warmth.
The songs, including "An Die Ferne Geliebte" and "Adelaide," will be sung by mezzo-soprano Bi Baoyi, director and professor of the Arts Center of the Southern University of Science and Technology. Japanese pianist Kaori Kitamura, who is a professor at Zhejiang Conservatory of Music, will accompany her.
Central Conservatory of Music professor Sheng Yuan will then play Beethoven's last three piano sonatas, No. 30-32, on Nov. 14.
"The three sonatas not only represent the highest achievements of Beethoven in this genre but also have psychological and emotional content," Sheng told the Shenzhen Daily.
"When Beethoven wrote the three pieces, he was over 50 years old, a man who had experienced many tragedies and turmoil throughout his life. He had passed the age of bright youth and ambitions. After suffering deafness for years and experiencing struggles and pains, this was a time that he enjoyed solitudes and accepted his deafness. He had reached a new understanding of life, that is, all things that happen in life is a destiny. He truly enjoyed life as eternity," said Sheng.
Graduating from the Manhattan School of Music in the United States, Sheng had studied with pianist Rosalyn Tureck, from whom he learned to perceive the depth of music and treat music seriously. He said that to play Beethoven well, he has read biographies of the composer, by Maynard Solomon for example, and also read what Beethoven read, like the works by Shakespeare and Goethe, Greek mythology and poetry.
"I also listened to what Beethoven listened to and read his letters, getting to know his personality and the political situations at that time. I often suggest my students to understand the instruments at Beethoven's time, like the fortepiano, which is different from modern pianos. The period instrument could lead you to what Beethoven tended to think. It's quite magic," said Sheng.
Sheng will also play the piano part of Beethoven's complete 10 violin and piano sonatas with China Conservatory of Music professor Huang Bin.
The 10 groundbreaking sonatas sit at the heart of the repertoire for violin and piano, some of which bring new dimensions of expression and innovation. They reflect the composer's great skills to create an intricate balance between the two instruments, freely sharing almost all the material between them.
The 10 sonatas will be played at three concerts: No. 1, 3, 2, 7 on the afternoon of Dec. 26, No. 8, 6, 9 that evening, and No. 4, 5, 10 on the evening of Dec. 27.
"We wanted to group together the sonatas that are more varied in characters and have in each concert a more well-known sonata, like 'Sonata No. 7 in C Minor,' 'The Spring Sonata' and 'The Kreutzer Sonata,'" Huang told the Shenzhen Daily.
She said that to get into the spirit of each sonata is the most important thing for her. "Once you get that, the music will speak for itself."
Having won three major violin competitions — the Junior International Henryk Wieniawski Violin Competition in 1985, the Paganini International Violin Competition in 1994, and the ARD International Music Competition in 1999, Huang channels her deep musical passion into performances and education. She has also taught at the Shanghai Conservatory of Music and her alma mater, Eastman School of Music.
Beethoven's 16 string quartets also represent a far-reaching overview of the development of his musical style and Huang will collaborate with her musician friends, Wang Xiaomao, Liu Zizheng and Shi Xin, to present string quartets No. 7 and 11 on Nov. 7, and No. 10 and 13 on Nov. 8.
"There's something deeply personal in Beethoven's middle and late quartets, in my opinion, even more than the piano sonatas and symphonies. Beethoven's heroism, grandeur, tenderness, joy and sorrow are incomparably expressed in these quartets," observed Huang.
"I think the reason why the majority of people resonate with Beethoven's music, probably more than any other composer, is because the central spirit of his music is perseverance that overcomes all difficulties and conquers all challenges and it inspires us to become the best of ourselves," she said.
Tickets can be purchased on the Sea World Culture and Arts Center's WeChat account.