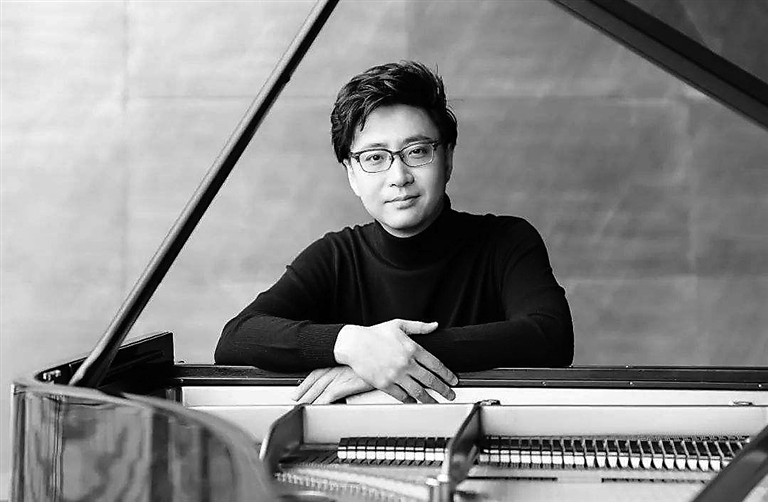 Central Conservatory of Music associate professor Tan Xiaotang will present four famous piano sonatas from Beethoven, "Waldstein," "Moonlight," "Pastorale" and "Appassionata," at a recital Sunday.
Beethoven wrote his 32 piano sonatas between 1795 and 1822. Although originally not intended to be a meaningful whole, as a set they comprise one of the most important collections of works in the history of music. Hans von Bulow called them "The New Testament" of piano literature.
"Piano Sonata No. 21 in C Major, Op. 53," known as "Waldstein," is one of the three most notable sonatas of his middle period. Completed in the summer of 1804 and surpassing Beethoven's previous piano sonatas in its scope, "Waldstein" is a key early work of Beethoven's "Heroic" period and set a standard for piano composition in the grand manner.
"Piano Sonata No. 14 in C-sharp Minor, Op. 27, No. 2" was completed in 1801 and dedicated in 1802 to Beethoven's pupil, Countess Giulietta Guicciardi. The popular name "Moonlight" is from a critic's remark made after Beethoven's death.
"Piano Sonata No. 15 in D Major, Op. 28" is generally admired for its intricate technicality as well as for its beauty. The name "Pastorale" became known through the publishing of Beethoven's work by A. Cranz, but was first coined by a London publisher, Broderip & Wilkinson.
"Piano Sonata No. 23 in F Minor, Op. 57" is among the three famous piano sonatas of his middle period; it was composed during 1804 and 1805, and perhaps 1806, and was dedicated to Count Franz von Brunswick. Beethoven hated the nickname "Appassionata" because it in no way describes the brooding and tragic nature of the sonata, evident from its very first notes.
Time: 8 p.m., Oct. 31
Tickets: 120-380 yuan
Venue: Shenzhen Concert Hall, Futian District (福田区深圳音乐厅)
Metro: Line 3 or 4 to Children's Palace Station (少年宫站), Exit D(SD News)