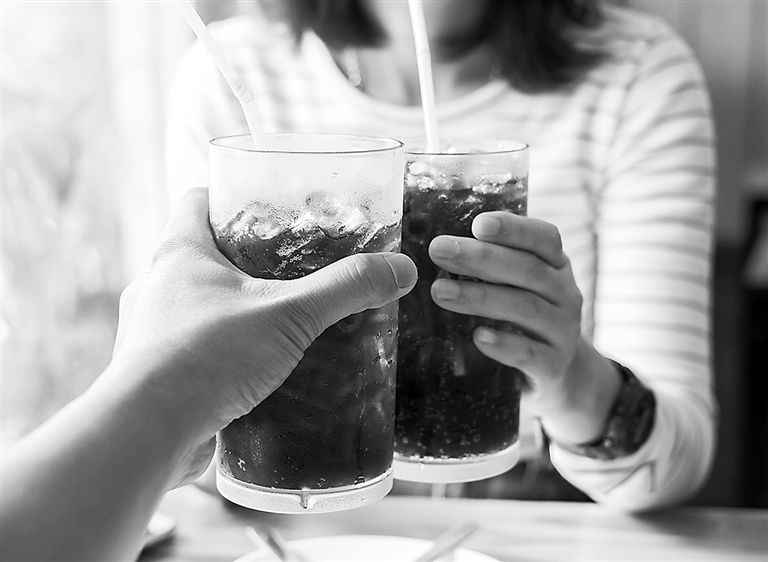 ARTIFICIALLY sweetened beverages, a new study has found, may be just as bad for your heart as the sugar-laden kind.
"Our study suggests artificially sweetened beverages may not be a healthy substitute for sugar drinks, and these data provide additional arguments to fuel the current debate on taxes, labeling and regulation of sugary drinks and artificially sweetened beverages," said lead author Eloi Chazelas, a doctoral student and member of the nutritional epidemiology research team at the Sorbonne Paris Nord University.
"We already know that sugar-sweetened beverages are bad news when it comes to cardiovascular and other health outcomes," said cardiologist Dr. Andrew Freeman, co-chair of the American College of Cardiology nutrition and lifestyle work group, who was not involved in the study.
For example, compared to women who drink sugary sodas, sports drinks and juice less than once per month, a 2019 study found women who had more than two servings a day — defined as a standard glass, bottle or can — had a 63 percent increased risk of premature death. Men who consumed more than two servings had a 29 percent increase in risk.
The new research, published Monday in the Journal of the American College of Cardiology, analyzed data from over 100,000 adult French volunteers participating in the French NutriNet-Sante. That's an ongoing nutritional study launched in 2009 that asks participants to fill out three validated web-based 24-hour dietary records every six months. The study is expected to conclude in 2029.
The volunteers were divided into three groups: nonusers, low consumers and high consumers of diet or sugary beverages. Sugary beverages included soft drinks, fruit drinks and syrups that were at least 5 percent sugar as well as 100 percent fruit juice. Diet drinks contained only non-nutritive sweeteners such as aspartame or sucralose and natural sweeteners such as stevia.
During follow-up from 2011 to 2019, sugary and diet-drinking habits were separately compared to any first cases of "stroke, transient ischemic attack, myocardial infarction, acute coronary syndrome and angioplasty," the study said.
The authors said they eliminated early cases of heart disease during the first three years, adjusted for a "range of confounders" that might skew the data, and found a small but statistically significant result.
Compared to people who didn't drink artificially sweetened beverages, high consumers were 20 percent more likely to have cardiovascular disease at any particular time. There was a similar result for higher consumers of sugary drinks when compared to nonusers, the researchers found.
However, the authors said, the study could only show an association between the two, not a direct cause.
"To establish a causal link, replication in other large-scale prospective cohorts and mechanistic investigations are needed," the authors said.
This is not the first time diet beverages have been associated with heart issues.
A 2019 study found drinking two or more of any kind of artificially sweetened drinks a day was linked to an increased risk of clot-based strokes, heart attacks and early death in women over 50.
Risks were highest for women with no history of heart disease or diabetes and women who were obese or African American, that study found.(SD-Agencies)