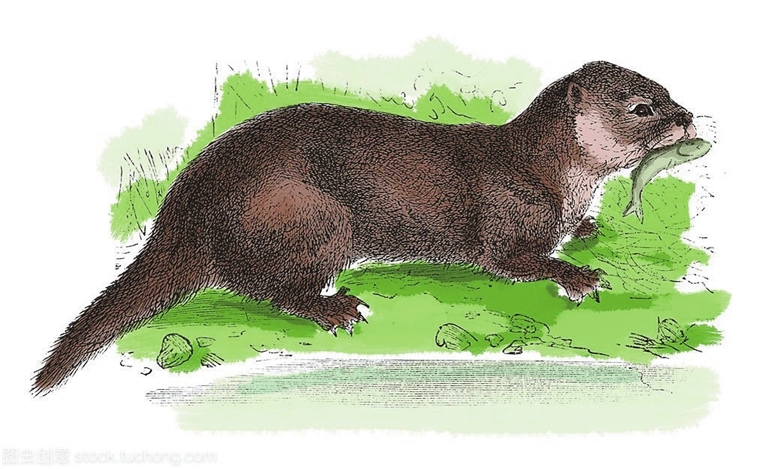 Han Ximin
ximhan@126.com
THE Eurasian otter, which had disappeared for a decade, was recently spotted in Futian Mangrove Ecological Park.
The infrared cameras recorded the activity of a Eurasian otter, the State-protected second-class animal, on the early morning of Oct. 25, Shenzhen Mangrove Conservation Foundation said Thursday.
It was listed into the Red List of Threatened Species by International Union for Conservation of Nature in 2015.
The record of Eurasia otters in Shenzhen can date back to an animal census on the Inner Lingding Island between 1997 and 1998 and video records at the www.inaturalist.org, one of the world's most popular websites that helps people to identify the plants and animals around them, in 2010.
A report on protection of Eurasian otters released in 2019 claimed Eurasian otters were only found in Zhuhai, Macao and Hong Kong in the Pearl River Delta region after 2000.
According to experts, as a top predator in a fresh water system, Eurasian otters are very sensitive to habitat environment and pollution. It is regarded as an indicative and flagship species for the fresh water system. The discovery of the Eurasia otter indicates a complete and healthy wetland system in a region. It shows the effectiveness of Shenzhen's ecological environment protection.
The discovery of the Eurasia otter is another important discovery of mammals, following the leopard cat in 2018 and civet in 2019.
The Eurasian otter is one of the most widespread mammal species. It lives on the European, Asian and African continents, and is native to around 81 different countries. The Eurasian otter is very well adapted to the aquatic environment. It has short limbs, webbed feet and claws, and highly sensitive whiskers, enabling it to detect prey in murky waters.