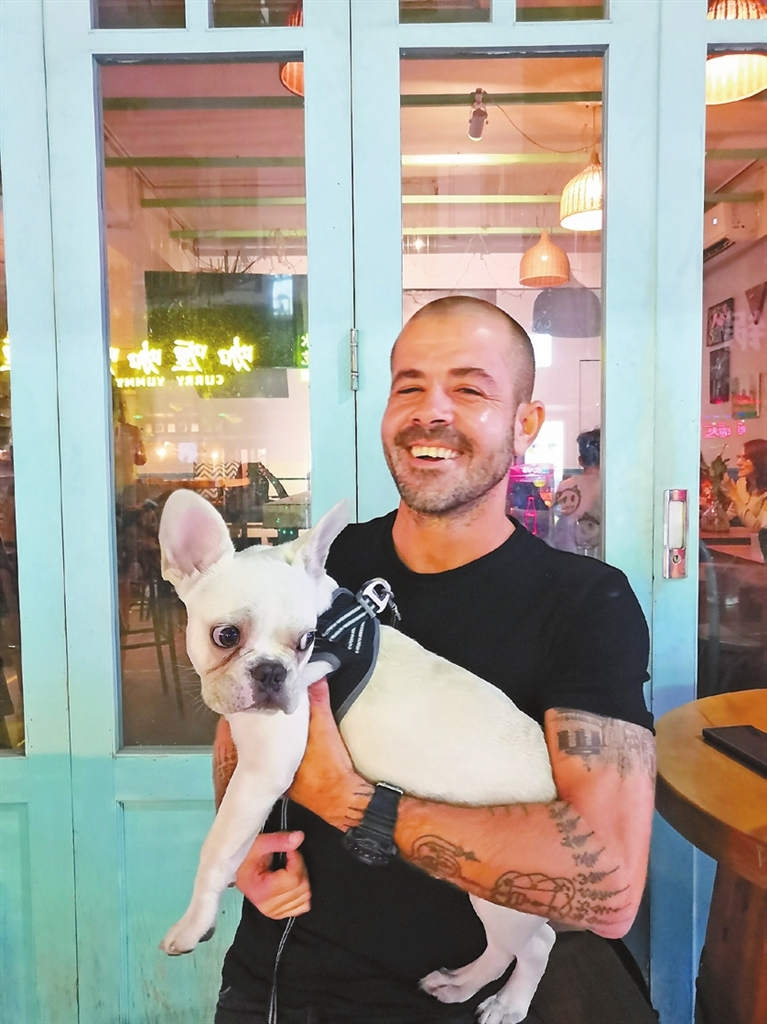 Zhang Yu
JeniZhang13@163.com
IT'S impossible not to think of soccer when you think of Portugal. Most of Portugal's most famous celebrities are soccer players, for example, Cristiano Ronaldo, Luís Figo, and Eusébio da Silva Ferreira.
For Felipe Neto Maia, Portuguese to the core, soccer is more than a sport. It is a passion.
Maia came to Shenzhen six years ago and worked for a wine company. A year later, he decided to open a soccer school in Shenzhen as his life is always related to this intriguing sport in his home country.
According to Maia, opening the soccer school was like a dream come true. "I love football. It was like a dream to have my own football school. In my country, business is more difficult, because everybody knows how to play football," said Maia, who once worked in S.L. Benfica, one of the biggest soccer clubs in Portugal.
Maia's school, Portuguese Football Warriors, trains children aged from 4 to 14 and has four teaching locations in Shenzhen, including Chegongmiao in Futian District and Longjing, high-tech park and Shekou in Nanshan District.
"The business of the school is surprisingly good. Now we have five Portuguese coaches and two full-time Chinese coaches. And we have more part-time ones," said Maia, who is now coaching less and less and focuses more on the management side of the school.
Talking about the differences of teaching methodologies of foreign coaches and their Chinese peers, Maia said that foreign coaches are undemanding and want kids to have fun. "Chinese coaches adopt a very military style. We don't do that," he said.
According to Maia, it is rewarding to bring joy to Chinese kids through soccer. "Even though they're not going to be professional players, they are going to bring football to their life."
Maia said there are the normal kids and elite kids in the soccer school. The former starts from the basics of soccer, while the latter can play matches every week and sometimes go to tournaments.
"Football shouldn't be just you go there one time per week. You cannot learn to speak English one time per week, right? Otherwise, you take 10 years or more to acquire the language," said Maia when noting the importance of practice in honing soccer skills.
As for his future plans, Maia said he plans to scale up his business operations in the following three years, which will involve opening soccer schools in small cities in Guangdong Province.