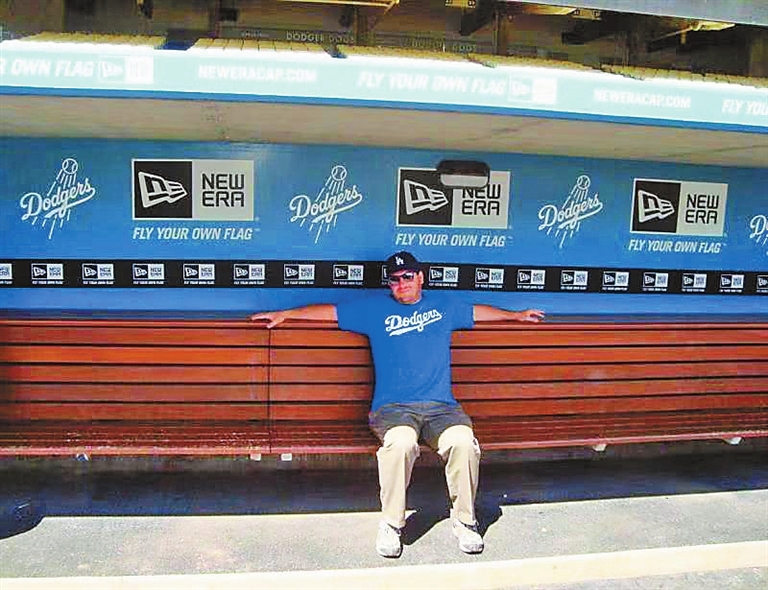 Matthew Jellick
There's a corner in the left-field Reserve section at Dodger Stadium, where, around the 5th inning, you can watch the sunset over the horizon to the west, with rays of light dancing off the Hollywood Hills, fading to sleep in the Pacific. Whenever I'm at a Dodgers game, I sneak away from my seat and escape — both physically and spiritually — to the terrace there, reminding myself of how lucky I am to call Southern California home; a place and peoples who remain loyal to the cause, from sports to politics, all the while continuously representing Blue!
For me, the Dodgers World Series title was more of a recollection of memories than a celebration of a season. Those grateful memories of listening to Jaime Jarrín call games in Spanish on a transistor radio playing in my grandma's kitchen, following plays through fluctuations in his voice. Those collective memories of Fernando Valenzuela transforming a city through his rise as a pitcher from México, illuminating Los Angeles with a relevance that stretched well beyond the ballpark. That single memory of the '88 World Series, listening to Vin Scully's call on the radio in a VW van as my family drove home from a camping trip, "in a year that has been so improbable, the impossible has happened."
The year 2020 certainly has been improbable, but as recent championships and elections have shown, nothing is impossible. That sense of community I seem to experience at every Dodgers game has been extended to a referendum for national change, coinciding with a World Series title. Listening to games in China, usually in the mornings because of the time difference, I am transported back to Elysian Park; the stadium organ on my headphones replacing the cacophony of construction which acts as the soundtrack of Shenzhen. Rick Monday and Charley Steiner calling games on AM 570, a throwback to those summer nights in Long Beach when Fernando Mania was sweeping the Southland.
Yet for all the replacements — cutouts instead of fans, replayed games instead of live action, designated stadiums instead of home-field advantage — I still miss taking the train up to DTLA, having lunch at Philippe's, and wandering through the public library before arriving early at Chavez Ravine. The smell of the grass, the sound of the fans, and of course the sight of that 5th inning sunset, la luz y sombra of Dodger Stadium.