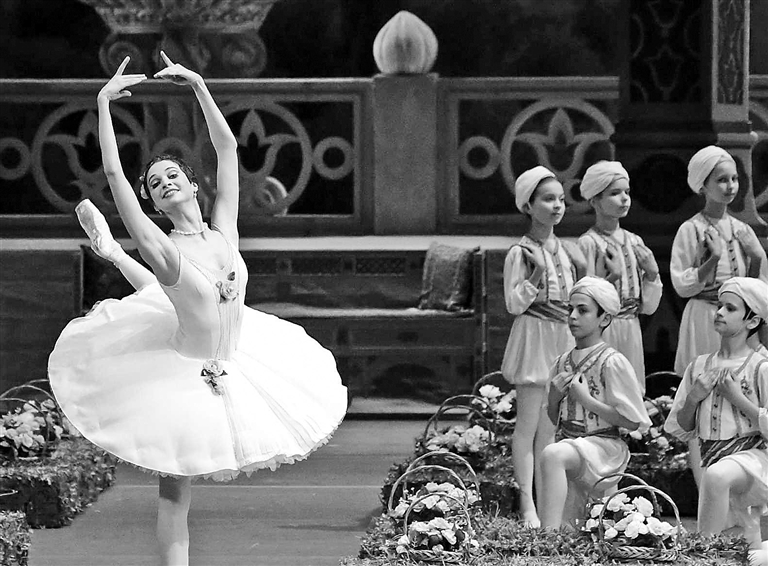 High-definition videos of Russian musicals and ballet shows will be screened on Lumiere Pavilions' two cinemas in Futian and Nanshan districts.
'Swan Lake'
In the new version of "Swan Lake," Yuri Grigorovich's fantasy and fragments of original choreography by Ivanov, Petipa and Gorsky, which have been carefully preserved by him, are harmonically interwoven.
Time: 7 p.m., Nov. 13 (Futian); 3 p.m., Nov. 29 (Nanshan)
'Monte Cristo'
"Monte Cristo" is a legendary tale of love, betrayal and revenge. The unmatched set and decorations, spectacular lighting and sound design, and top-of-the-line equipment rank "Monte Cristo" together with the most prestigious productions.
Time: 3 p.m., Nov. 14 (Futian), Nov. 28 (Nanshan)
'Romeo and Juliet'
"Romeo and Juliet" is one of the most enduringly popular ballets. Music from the ballet was extracted by Prokofiev as three suites for orchestra and as a piano work.
Time: 3 p.m., Nov. 21 (Nanshan, Futian)
'Anna Karenina'
A spectacular musical production based on the masterpiece by Leo Tolstoy, the dramatic and tumultuous love story between the married Anna Karenina and a dashing military officer, Alexey Vronsky, takes place amid the glitter and luxury of the Russian nobility in the second half of the 19th century.
Time: 3 p.m., Nov. 15 (Nanshan), Nov. 22 (Futian)
'Lady of the Camellias'
John Neumeier's outstanding ballet is based on the novel of Alexandre Dumas and set to the evocative. This utterly captivating work of rare beauty adds a tragic depth to the passionate yet doomed love.
Time: 3 p.m., Nov. 14 (Nanshan), Nov. 28 (Futian)
'Le Corsaire'
Although this "Le Corsaire" is far removed from its literary source, its libretto is quite capable of satisfying society's love of the pirate-romantic genre.
Time: 3 p.m., Nov. 15 (Futian), Nov. 22 (Nanshan)
'Giselle'
With music by Adolphe Adam, the ballet touches on the great romantic themes: a pastoral love affair doomed to end in tragedy, a plunge into fantasy and redemption through the power of love.
Time: 7 p.m., Nov. 13 (Nanshan); 3 p.m., Nov. 29 (Futian)
Lumiere Pavilions (Nanshan)
Add: Inside Gateway One, Nanshan District (南山区汇港购物中心内)
Metro: Line 2 to Sea World Station (海上世界站), Exit B
Lumiere Pavilions (Futian)
Add: Inside Rainbow Department Store, Zhonghang Road, Futian District (福田区中航路天虹商场内)
Metro: Line 1 to Huaqiang Road Station (华强路站), Exit B(SD News)