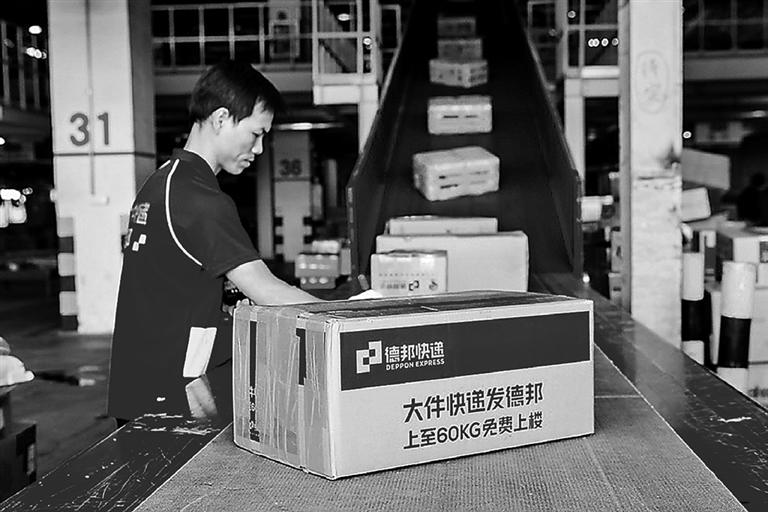 SHENZHEN took the fourth place among Chinese cities in the purchasing "hunger" of consumers in the Double 11 Shopping Festival, the biggest e-commerce shopping event in the world, that ended Wednesday.
By midnight Wednesday, the total gross merchandise volume (GMV) of the Double 11 campaign hit 498.2 billion yuan (US$74.1 billion) on Alibaba's e-commerce platform Tmall, Alibaba's data showed. The data was calculated starting from Nov. 1.
Guangdong took the first place among provinces and autonomous regions in China, and was followed by Zhejiang and Jiangsu provinces.
JD.com, the other major player, raked in 271.5 billion yuan in sales between Nov. 1-11. JD data showed its sales in Guangdong increased by 18.75 percent over the festival last year. Guangzhou and Shenzhen are the two top cities in purchasing power in the province.
JD.com and Tmall, two major players of Double 11, extended the shopping spree this year by launching events in advance. JD.com opened Double 11 shopping events on Oct. 21 that lasted for 22 days until Wednesday. Tmall extended Double 11 several days as compared with the previous years. Nov. 1-3 was the first wave, and Nov. 11 is the second wave.
Shenzhen postal service administration estimates parcel delivery will hit 210 million pieces during the Double 11 Shopping Festival period, an increase of 19 percent year on year. They include 140 million pieces for receiving and 70 million pieces for sending out. The delivery businesses need 20,000 temporary delivery persons to handle the surge of business.
Under the impact of COVID-19 which has led to reduced contact and social distancing measures, online shopping has continued to rise.
The administration estimates the peak of delivery will appear between this Wednesday and next Monday. The time period between November and the upcoming Spring Festival that lasts about 100 days is regarded as the busy season for delivery businesses.
(Han Ximin)