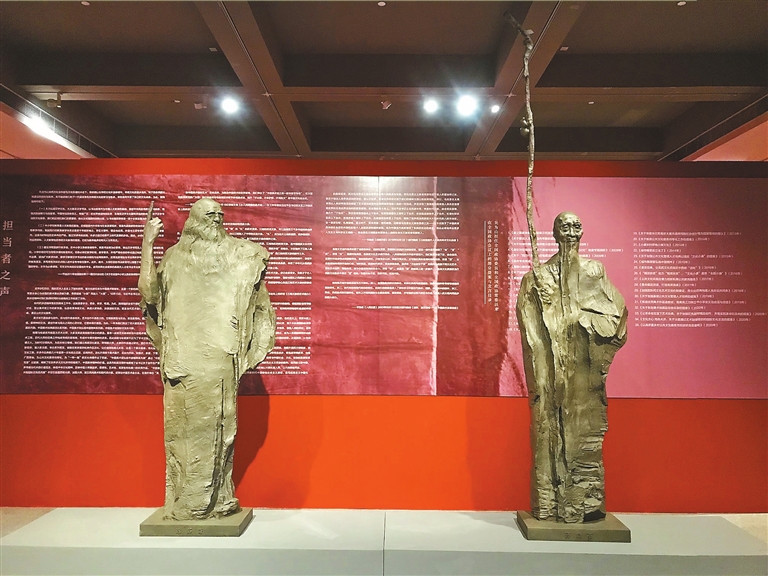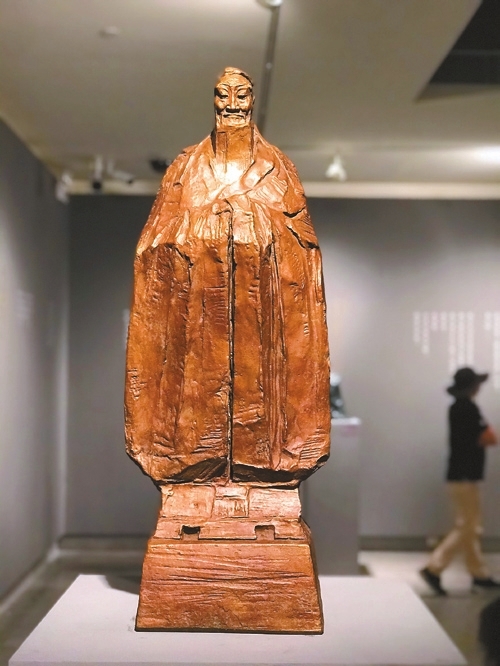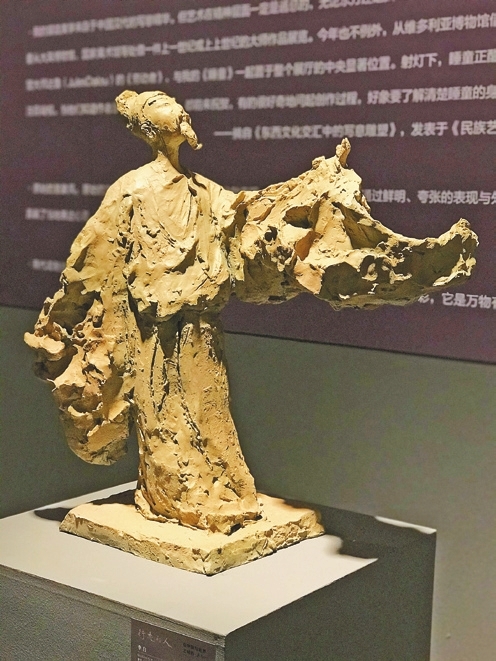 Cao Zhen
caozhen0806@126.com
Sculptures and paintings created by Wu Weishan, director of the National Art Museum of China, are on display at the Guan Shanyue Art Museum. Follow WeChat account "gsyart" to book your visit.
The exhibition showcases 101 cultural and historical figure sculptures. From philosophers Laozi and Confucius to poets Li Bai and Du Fu, and Western figures like Karl Marx and Leonardo Da Vinci, many sculptures of notable persons around the world can be found at this exhibition. The statues of Da Vinci and Chinese painter Qi Baishi "in a timeless dialogue" are a major attraction of the exhibition.
Wu is known for his "freehand sculpting," a style which seeks to integrate the concept of traditional Chinese philosophy with aesthetics and to "carry forward the spirit of Chinese culture through innovative art forms." The freehand style, usually applied in paintings, lies between realistic depiction and abstractness. Ban Ki-moon, former Secretary-General of the United Nations, once said Wu's sculptures reflect the soul of mankind.
Wu has also published many influential academic books and essays. His "freehand sculpting" theory has exerted a positive influence on the development of contemporary Chinese sculpting. He has been actively promoting Chinese art on the world stage and has made great contributions to the international cultural exchange of China.
Dates: Until Nov. 26
Venue: Guan Shanyue Art Museum, Futian District (福田区关山月美术馆)
Metro: Line 3 or 4 to Children's Palace Station (少年宫站), Exit F