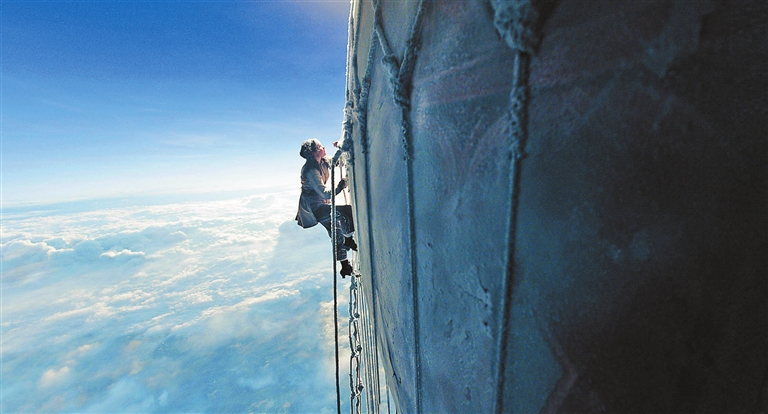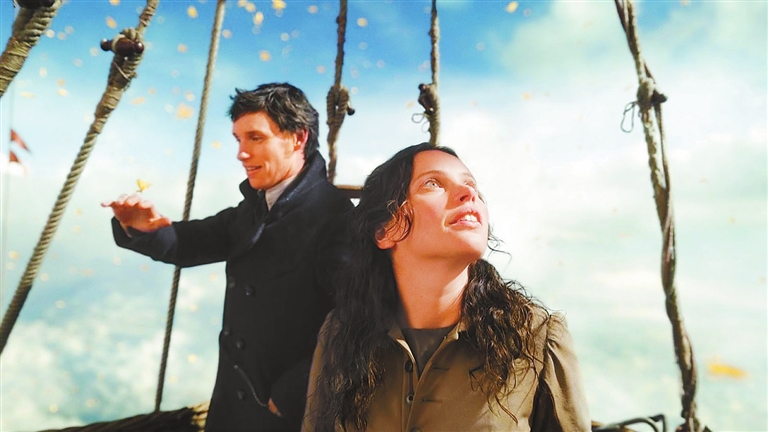 JUST one question of apparel looms large while watching this exhilarating account of a record-setting flight by two pioneer hot-air balloonists in 1862: If one were planning to ascend to the unprecedented altitude of seven miles (11 kilometers) above sea level, wouldn't one think to bring gloves?
That aside, "The Aeronauts" achieves impressive elevation as a bracing and sympathetic account of two early and very different aviators who together reached literal new heights in a perilous field of endeavor.
Reteaming five years after their initial pairing in "The Theory of Everything," Eddie Redmayne and Felicity Jones once again set their sights on the skies, but in a rather more participatory manner. At first glance, what they set out to do has all the earmarks of a circus stunt, one in which two young English adventurers will take the trip together for different basic reasons — scientist James Glaisher (Redmayne) to advance the cause of the not yet accepted practice of meteorology and Amelia Wren (Jones) for the exciting entertainment value as well as for private purposes.
After all her crowd-pleasing showgirl shenanigans at the takeoff, Amelia soon shifts into a somewhat more serious gear as the large balloon, in beautifully rendered footage, sails over London and then further aloft. As we witness in further brisk flashbacks, Amelia has her own reasons for taking on this risky business, one rooted in ballooning experiences with her adventurous late husband (a very briefly glimpsed Vincent Perez). For his part, James gets a little backstory as well, not only in connection with his old academic colleagues but with his dementia-afflicted father (Tom Courtenay in a brief appearance).
To record their arrival at ever-greater altitudes, the aeronauts toss pigeons out of the basket with tags attached to them. But when, in a great if slightly morbid gag, Amelia drops another bird over the side and it drops like a rock, they know they're achieving seriously thinner air.
In short order, the two begin to quarrel about continuing upward or heading back down. The temperature drops to five degrees, snow begins to alight on them and their ship, and any reasonable voice would suggest that they'd proved their point and reached the moment to head down.
But, no, they venture on into perilous and viscerally tense territory that not only speaks for the advisability of gloves on such frigid occasions, but calls for some heroic and exceptionally daring physical exploits. Everything leads to a quite unusual and genuinely exciting action climax.
Through it all, the filmmakers show they know exactly what they're after and how to get there. This is an unusual, borderline eccentric story, and director Tom Harper, best known for his six-part 2016 BBC adaptation of "War and Peace" and the recent release "Wild Rose," brings it alive with vigor and recognition of potentially wayward possibilities.
The two stars quite capably carry the story with an abundance of energy and spirit, while the sight of the balloon and its encounter with a vast array of altitudes, weather and adverse physical conditions is splendidly conveyed for considerable suspense and wonder. As many films have shown, early aviation was a highly treacherous endeavor, and "The Aeronauts," however fictionalized this account may be, nicely adds to that legacy.
The movie is now being screened in Shenzhen. (SD-Agencies)