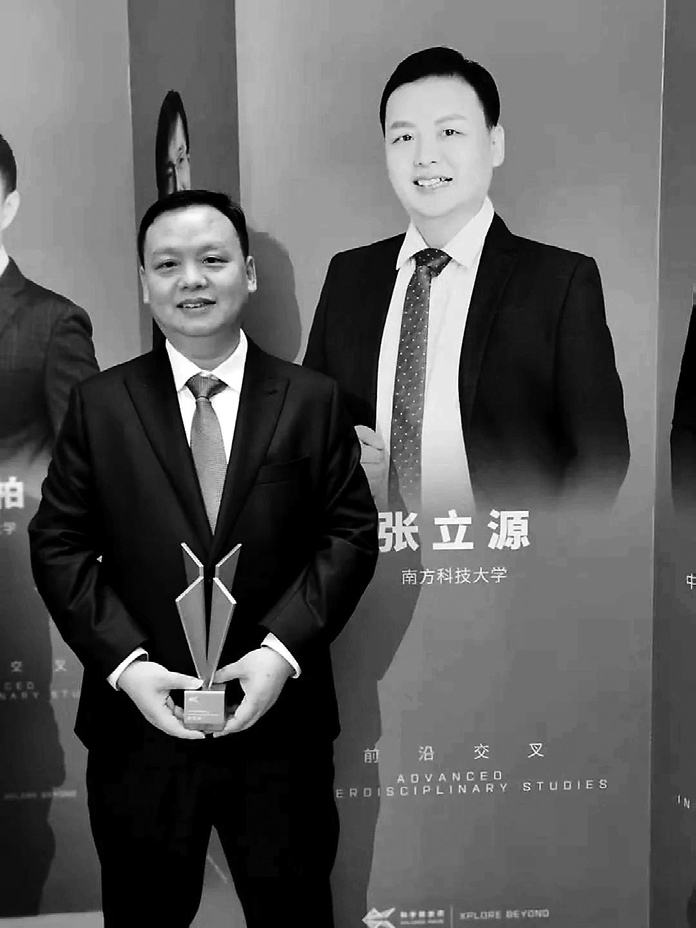 ZHANG LIYUAN, a professor in the Physics Department of Southern University of Science and Technology (SUSTech), won the 2020 Xplorer Prize at a ceremony held at Diaoyutai State Guest House in Beijing on Saturday.
Zhang was awarded for experimental achievements in the 3D Quantum Hall Effect that support his research in quantum topological state and control.
Zhang was among 50 science professionals under 45 years old who won the prize, which was launched by tech giant Tencent in 2018 to support research and development in life sciences, advanced manufacturing and other key science and technology fields.
Prizewinners will each receive 600,000 yuan (US$90,855) annually for five years. They were selected from 1,200 applicants.
Zhang, a researcher in the quantum topology effect, joined SUSTech in 2014 and has had more than 30 articles published in Nature, Nature Physics, etc.
"I really appreciated all-sided full support of SUSTech for my research. I will push forward my research in key technology issues and cutting-edge sciences and make progress in novel quantum topological state and application," said Zhang at the award ceremony. "Our team is very strict and tenacious, and stringent in every step of our experiments. We finally made some breakthroughs."
Zhang earned a doctorate degree in physics at Georgia Tech, also known as the Georgia Institute of Technology, in 2007 and worked in several post-doctorate programs in universities and State laboratories.
In January this year, the experimental proof of the 3D Quantum Hall effect by Zhang's research group had been selected as one of the 10 most important steps forward in Chinese science and technology in 2019 by the Hi-Tech Research and Development Center under the Ministry of Science and Technology. The experimental proof was published in Nature. 
(Han Ximin)