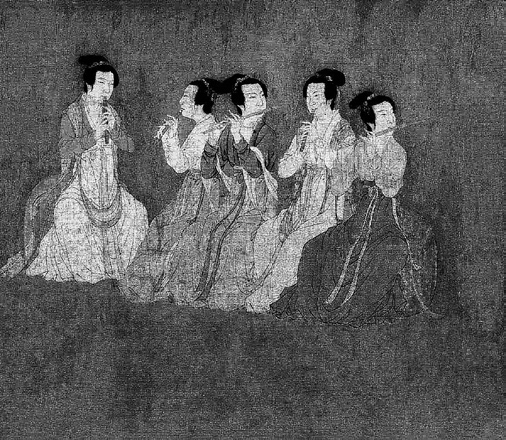 Rong Bao Zhai, or the Studio of Glorious Treasures, is exhibiting woodblock prints of ancient and modern Chinese paintings at the "Emersion" exhibition.
At the exhibition, visitors will see part of Gu Hongzhong's "The Night Revels of Han Xizai" created in the Five Dynasties and Ten Kingdoms period (907-960) and Zhou Fang's "Court Ladies Wearing Flowered Headdresses" created in the Tang Dynasty (618-907), as well as modern artist Wu Guanzhong's paintings.
Founded in 1672, Rong Bao Zhai is an old stationery, calligraphy and painting shop in Beijing. Over the years, it has reproduced many works by ancient and modern painters, using the technique of woodblock water printing. The shop has also housed many stationery treasures from the Ming (1368-1644) and Qing (1644-1911) dynasties, as well as calligraphy and painting works.
Dates: Until Dec. 15
Hours: 9 a.m.-6:30 p.m., closed Mondays
Tickets: 200 yuan (including entries to the exhibitions and a 200-yuan coupon at the museum cafe), free for children shorter than 1.2 meters, seniors older than 70 and medical workers
Venue: Artron Art Center, Nanshan District (南山区雅昌艺术中心)
Metro: Line 2 to Qiaocheng North Station (侨城北站), Exit B(SD News)