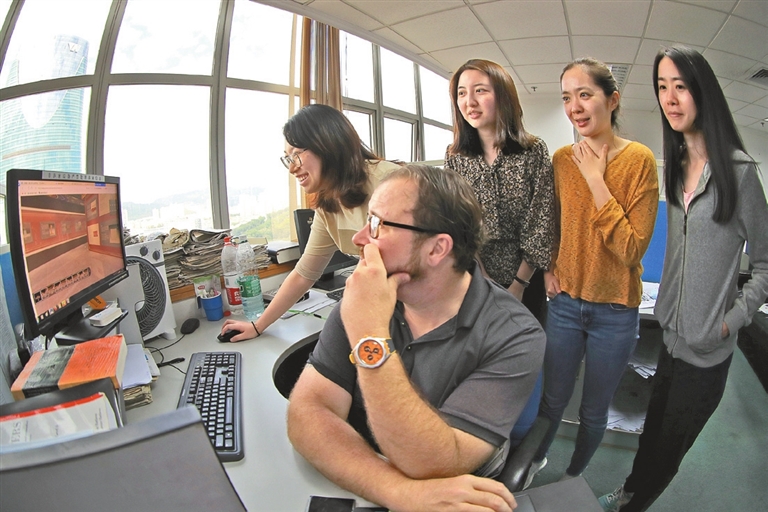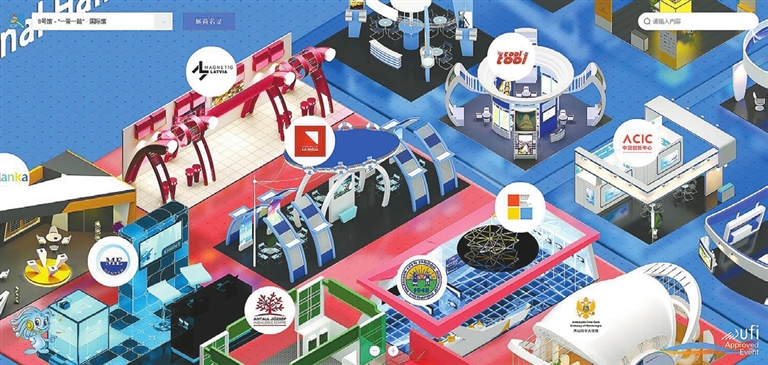 Han Ximin
ximhan@126.com
DESPITE the fact that the 16th China (Shenzhen) International Cultural Industries Fair (ICIF) was put in the cloud due to the COVID-19 pandemic, visitors and exhibitors can have a unique experience on an online tour of the 12 virtual exhibition halls, thanks to the applications of 5G, VR, cloud computing and AI at the fair, which has been hailed as the highest-level, most influential and largest exhibition in China's cultural industry.
Here are some highlights of the virtual halls.
Hall 1
Cultural Industries Hall is the largest hall with the most exhibits displaying the latest cultural achievements, products and projects from different provinces, autonomous regions and municipalities.
In the exhibition area of Shanghai, you will be stunned by the beauty of the Oriental Pearl Tower at sunrise, and have to complete a puzzle to form a picture of Shanghai's historic architecture before you are able to view the whole picture of Shanghai.
China's top 30 culture enterprises in the most recent three years and enterprises under Central agencies set up their independent booths in Hall 1.
Futian District set up seven pavilions in its exhibition area to display its high-quality cultural resources. Longgang District brings 32 enterprises in digital creation and 13 cultural industrial parks including Dafen Oil Painting Village, Gankeng Hakka Town, Terra Cloud Valley Digital Creation Industrial Park and five universities to show their achievements.
Hall 4
The Media Convergence • Press and Publication Hall will show the latest development and trend in media convergence. China's well-known publishing houses like China Publishing Group Corp., People's Literature Publishing House, The Commercial Press, Zhonghua Book Co. and Xinhua Bookstore Head Office will display their printed, digital and classic books and reading-related products in Hall 4. They will show the classic cultural projects, new tech, new business modes, and new creation and ideas in spreading and popularizing convergence media.
Hall 12
Contemporary arts and crafts will be displayed in the Arts and Crafts Hall. A total of 61 exhibitors from 14 provinces, autonomous regions and municipalities will display 932 exhibits in seven categories including embroidery, masters' classics, contemporary arts and crafts, artistic porcelains, redwoods and sculptures, folk arts and jewelry. Relying on VR technologies, the organizer will show the products of Chinese art masters. Visitors can also see fine porcelains, colored lanterns, redwood furniture, and microscopic carvings. Online visitors can also place orders for the products they intend to buy after negotiations with exhibitors.
Hall 3
Smart Broadcasting Hall focuses on new achievements, new tech and applications in TV, film and broadcasting. It is divided into four exhibition areas. A total of 14 exhibitors will show achievements in smart broadcasting, media convergence, original animation and digital creation design by using 3D modeling, VR and AI technologies to create a 720-degree-view experience to online visitors.
Hall 5
The Film Industry Technology Hall is divided into seven areas and will show Chinese movie achievements, movie technologies and video graphing techniques.