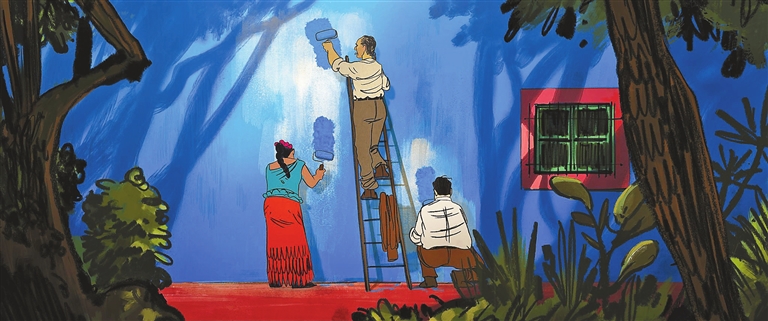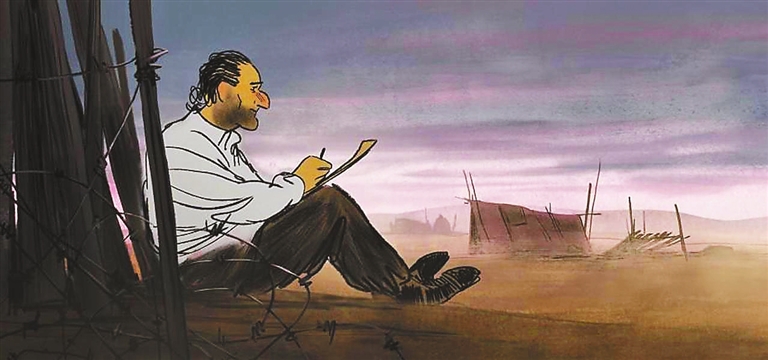 The unknown story of a brilliant illustrator who survived the Spanish Civil War only to be interned in a French concentration camp, where he was beaten, tortured and starved for several years until he escaped and made it over to Mexico, where he became the lover of Frida Kahlo, after which he moved to New York and frequented painters like Rothko and De Kooning, is definitely one worth telling.
And yet, the animated feature "Josep," about the turbulent life of Catalan artist Josep Bartolí, is perhaps more interesting in what it suggests than what it says, creating an impressionistic portrait of the man in same the way Bartolí's sketches gave us glimpses into the pain and plight suffered by the Spanish people.
Directed by French cartoonist and comic book artist Aurel, "Josep" revisits a period in Gallic history that's rarely been portrayed on screen or recounted in classrooms.
Bartolí was born in Barcelona in 1910 and died in Manhattan in 1995, but the film focuses on the years he spent as an exile in France, where he arrived early in 1939 after escaping his home city when it fell to Franco's Nationalist forces. Once over the border, Bartolí and hundreds of thousands of other refugees from Catalonia were packed into prison camps and left to die of disease and starvation, with the French government showing little sympathy for them. When France fell to Germany the next year, the Nazi-backed Vichy regime continued to persecute the Spanish. Yet Bartolí somehow managed to flee to Mexico, where he arrived in 1943.
Aurel uses a rather simplistic if efficient framing device to tell Bartolí's tale, showing how his drawings are discovered years later by a young graffiti artist (David Marsais) at the home of his dying grandfather (Gérard Hernandez), who served as a guard (Bruno Solo) in one of the camps where Josep (Sergí Lopez) was imprisoned.
The relationship between the French gendarme and the Spanish artist forms the crux of the story, although the film is more of a chronicle of privation and suffering than a full-fledged drama, with Aurel providing a visual revelation of Bartolí's long period of captivity.
Many details stand out, such as the harrowing face of one of Josep's comrades as he dies in a Christ-like position while chained up outdoors, or the little puppy that a bunch of kids in the prison camp wind up turning into a meal.
These and other moments are captured by Josep, who keeps drawing no matter the hardships he faces, including countless beatings at the hands of a gendarme who takes excess pleasure in torturing the prisoners. When Josep finally makes it to Mexico City, where he grows close with Frida Kahlo, who paints several portraits of him, he is able to publish a number of his prison camp sketches in 1944.
The animation is backed by the voice of Spanish singer Silvia Pérez Cruz, whose traditional songs evoke a period filled with flashes of joy and much sadness.
(SD-Agencies)