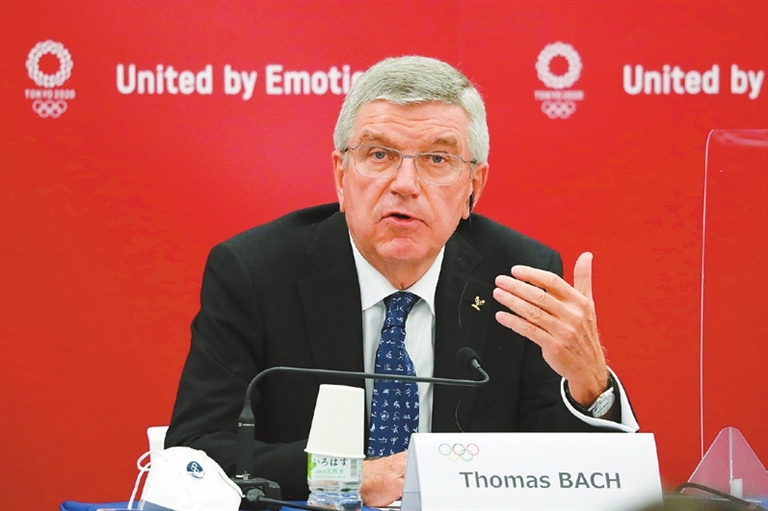 INTERNATIONAL Olympic Committee (IOC) President Thomas Bach said in Tokyo on Monday that the postponed Tokyo Olympic Games will be held as planned next July despite the COVID-19 pandemic.
He added that he is also confident there will be spectators inside the stadiums.
Bach told reporters at a joint press conference with Tokyo 2020 President Yoshiro Mori that considering many sports events have been held in Japan and the world, there are enough reasons to believe that the Olympic Games, which has been rescheduled from July 23 to Aug. 8 next year, will take place in a "safe" environment.
Bach, on his first visit to Japan since the Games was postponed in March, pinned high hopes on "more sophisticated and rapid" testing methods, and more importantly, the vaccines.
"We can also be more confident that most likely we have vaccines available," he said. "We can put this into the toolbox."
He said that the IOC will ask all participants to be vaccinated and his organization will also pay the cost. "We want to convince as many foreign participants as possible to accept vaccines. If the vaccine is available, the IOC will take this cost."(Xinhua)