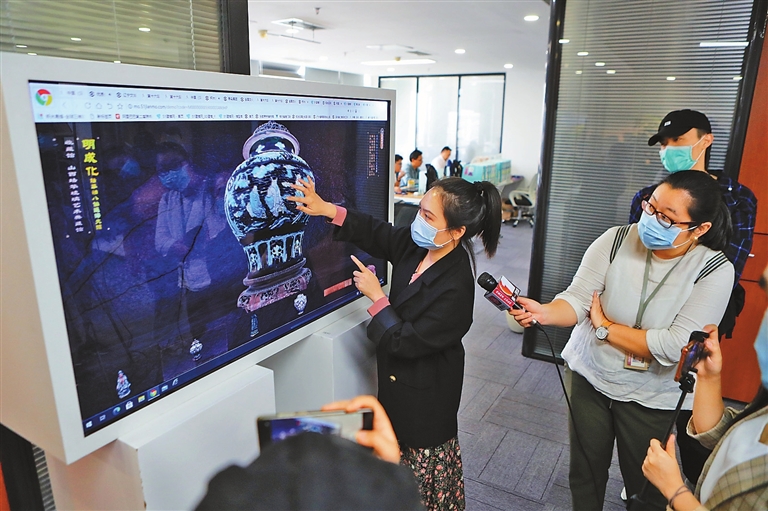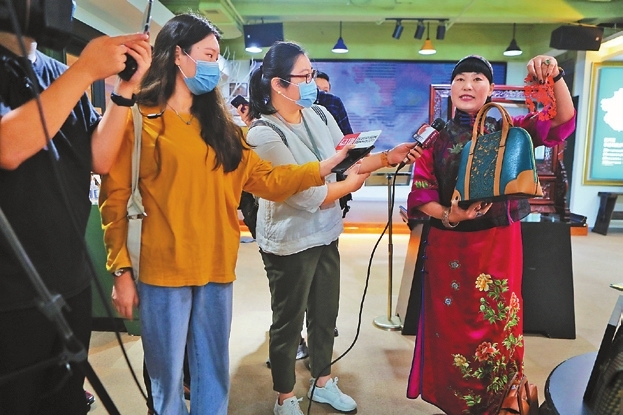 Wang Jingli
wangjingli0715@163.com
INTEGRATING Chinese intangible cultural heritage into modern life is the thing that Oriental Secret, a cultural industries company in Futian District, has been doing since its establishment in 2015.
More than 80 creative and cultural products are being exhibited at the 16th virtual China (Shenzhen) International Cultural Industries Fair (ICIF), available to visits via two channels, specifically the website www.cnicif.com and the WeChat miniprogram, 文博会.
Promoted by Oriental Secret, paper-cutting patterns, traditional Chinese embroidery and bamboo-weaving craftsmanship are now presented on leather bags.
"In the past, folk artists did embroidery on cloth. Now, we help artists to embroider on leather. We then make it into bags of different styles," said Wei Suying, founder of the brand Oriental Secret.
The reporter found that leather bags with traditional Chinese craftsmanship, designed by Oriental Secret, can be sold from several thousands to hundreds of thousands of yuan.
The innovation to make traditional intangible cultural heritage into daily-life products has not only preserved cultures but also helped folk artists generate more income, according to Wei. "One of our embroidery projects has helped some 2,895 locals from the Inner Mongolia Autonomous Region rise out of poverty," Wei said.
Setting up a virtual fair is inseparable from providing strong technical support.
Reporters visited a company named Jimuyida in Nanshan yesterday. The company built the ICIF's 3D navigation system, which includes a technology to allow audiences to see a 3D image of the offline Shenzhen Convention and Exhibition Center with a 720-degree viewing range when entering the website of the ICIF.
In addition, Jimuyida helped over 20 clients build their 3D VR platforms for this year's virtual cultural fair.
Jimuyida also set up their own booth in Hall 7, the Internet Hall.
After five years of development, Jimuyida is set to become one of the leading 3D Internet solution providers in the country.