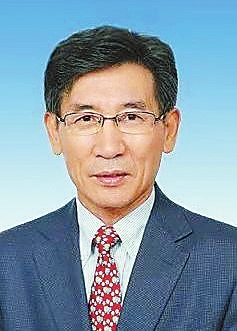 XUE QIKUN, former vice president of Tsinghua University and academician of the Chinese Academy of Sciences (CAS), has taken the new post as president of Southern University of Science and Technology (SUSTech), the official website of the university showed last week.
Former president Chen Shiyi, also an academician of CAS, had completed his tenure and left.
Xue, born in 1962 in Shandong Province, is a prominent scientist in the field of physics. He started work in CAS in 1987 and earned a doctorate degree in 1994. He was elected an academician of CAS in 2005 and started his work in the Department of Physics at Tsinghua University the same year. He had worked as vice president of Tsinghua University since 2013.
Xue made groundbreaking discoveries about novel quantum phenomena by using molecule beam epitaxy (MBE), an advanced thin film growth method that allows a thin film to grow layer by layer and in a crystalline form on a substrate.
In particular, he and his collaborators have synthesized many kinds of high-quality crystalline thin films, enabling them to first discover the quantum anomalous Hall (QAH) effect and high transition temperature superconducting monolayer FeSe on SrTiO3 substrate. Both discoveries by Xue have been confirmed by many other groups, and have stimulated further intensive research activities around the world, with the hope that critical temperatures for both the QAH effect and interfacial superconductivity can be further increased, and these materials can become more practically useful in the future.
In the Shenzhen Global Innovation Talent Forum marking the 4th Shenzhen Talent Day on Nov. 1, Xue said the cultivation of top talent is a core mission of a university, which decides the level of a university and its goal of development.
Shortly after he took office, Xue made an inspection of the university's College of Engineering and College of Sciences to gain a deeper understanding of the university in personnel training, discipline development, scientific research and public services.
This year is the 10th anniversary of SUSTech. During the tenure of Chen Shiyi that started in 2015, the influence, strength and academic prestige of SUSTech had been greatly improved. (Han Ximin)