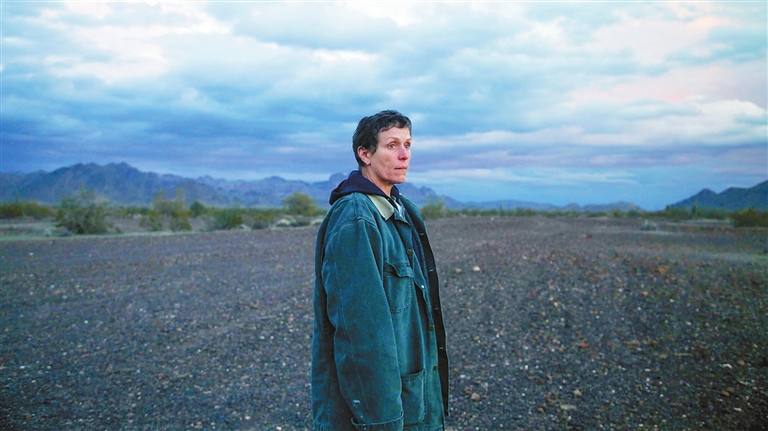 CINEMATOGRAPHER Joshua James Richards' lensing of Chloé Zhao's "Nomadland" won the Golden Frog in the main competition of the 28th EnergaCamerimage Festival of the art of cinematography, which wrapped its virtual program Saturday.
The DP's cinematography of the landscapes of the Western United States, additionally captured the FIPRESCI International Critics Prize.
The Silver Frog went to Antti J. Jokinen's "Helene," which was presented to DP Rauno Ronkainen; and the Bronze Frog was awarded to Matteo Garrone's "Pinocchio" and cinematographer Nicolaj Brüel.
Camerimage, held annually in Poland, has become a bellwether for what's to come in the cinematography Oscar race. In three of the past five years, the winners of Camerimage's Golden Frog have gone on to earn Oscar nominations in cinematography.
Those films include 2015's "Carol," 2016's "Lion" and 2019's "Joker." The 2017 Camerimage champ, "On Body and Soul," was nominated in the foreign-language film Oscar category. Camerimage's 2018 Golden Frog recipient was "The Fortress," a 2017 film that was not eligible for that year's Oscar race.
However, the 2018 Silver Frog went to "Cold War," which earned a cinematography Oscar nomination and won the American Society of Cinematographers feature competition; and the Bronze Frog went to "Roma," which won the Oscar in cinematography.
During the ceremony, Johnny Depp accepted the Camerimage acting award through a written letter to the festival. In the letter, he said the relationship between the actor and cinematographer is "pivotal one."
He went on to say, "You might even say the most important, considering cinema, more than anything, is a visual medium." He recognized the many DPs with whom he has worked, among them, Sven Nykvist, Chris Menges, Dariusz Wolski, and this year's Camerimage Lifetime Achievement honoree Philippe Rousselot (who was recognized earlier in the week).
Other honorees included Fred Elmes (this year's the American Society of Cinematographers' Lifetime Achievement Award), who won the Golden Frog for a TV pilot on the strength of his work on Amazon Prime's "Hunters."
(SD-Agencies)