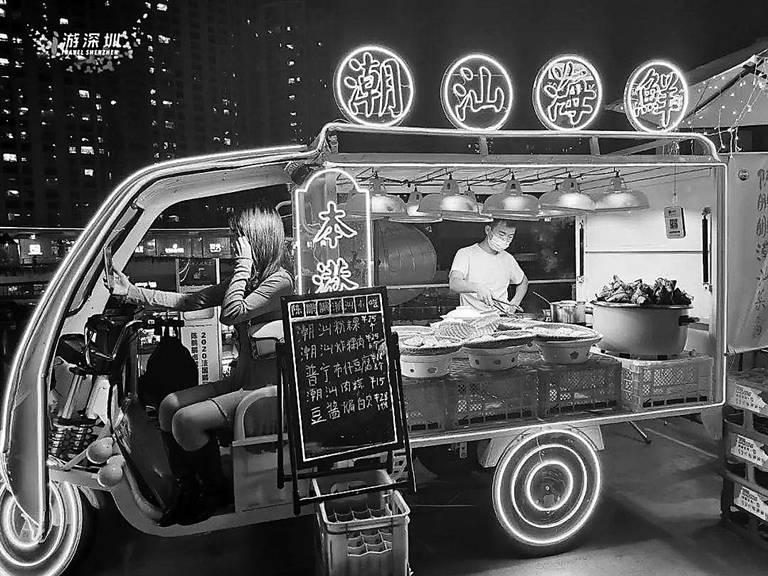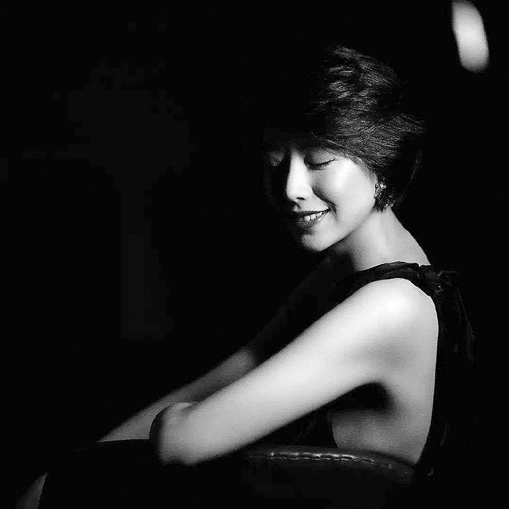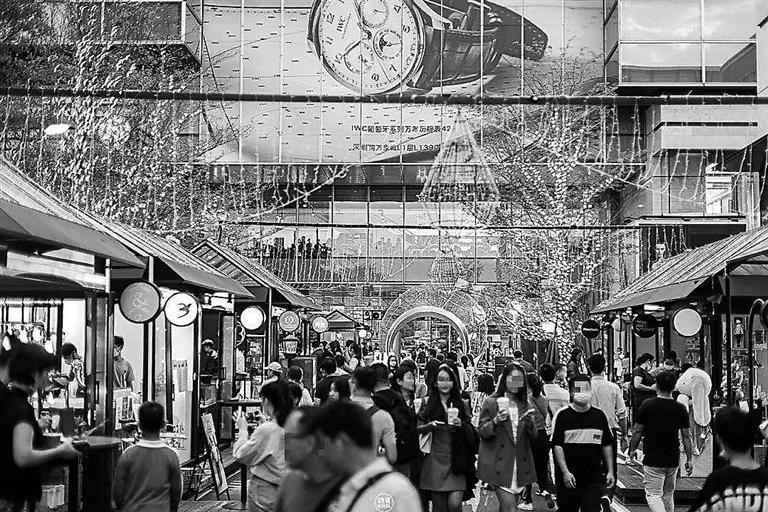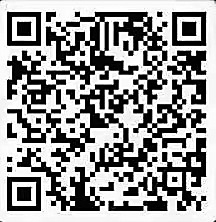 Cao Zhen
caozhen0806@126.com
While the weather is cooling, shopping malls in Shenzhen are heating up. Whether you are into music, eating or shopping, each of the three shopping malls below has something for every taste.
Rooftop food market
Have a night snack on a rooftop? Yes, you can get a broad taste of Chaoshan food at an open-air market on the third floor of Coco Park to satisfy your night cravings. Try out a dozen Chaoshan dishes, such as seafood porridge, fun guo (Chaozhou dumplings, 粉粿), beef offal (牛杂), as well as Hong Kong-style milk tea, Hong Kong-style French toast (西多士), Sichuan-style cold pot skewers (冷锅串串) and durian pancakes.
Selfie lovers, don't forget to take nighttime photos with the glowing skyscraper Ping An Finance Center in your background.
Dates: Until Jan. 4, 2021
Hours: 6-11:59 p.m. (Mon.-Thur.), 5-11:59 p.m. (Fri.-Sun.)
Venue: Rooftop, 3/F, Coco Park, Futian District (福田区Coco Park三楼天台)
Metro: Line 1 or 3 to Shopping Park Station (购物公园站), Exit C
Bay Market
A 200-meter-long street in Shenzhen Bay MixC has been decked out with lights and food, beverage, handicrafts and festive goods stalls for a cozy winter market. Expect plenty of Western light food, fast food, traditional Hakka glutinous rice snacks, Japanese-style dorayaki, Taiwanese-style teppanyaki and Cantonese dessert, all accompanied by live music that is sure to get you in the festive mood.
Dates: Until Jan. 4, 2021
Hours: 5-9 p.m. (Mon.-Thur.), 5-10 p.m. (Fridays), 10 a.m.-10 p.m. (Sat.-Sun.)
Venue: Shenzhen Bay MixC, Nanshan District (南山区深圳湾万象城)
Metro: Line 2 or 11 to Houhai Station (后海站), Exit G
Jazz and craft beer market
UpperHills will hold a jazz festival this weekend with free and ticketed shows and a craft beer market at three venues inside the shopping mall.
The best known featured musician is jazz singer, pianist and composer Li Quan. He graduated from the Shanghai Conservatory of Music where he majored in piano and composition. With eight studio albums under his belt, Li also writes and produces for pop stars such as Mavis Fan and Zhang Jie. Whereas most Chinese singers remain loyal to the pop music genre, Li draws from an eclectic background of classical, jazz, rock and pop music.
Craft beer market
Time: 3-8:30 p.m. (until Nov. 27), 10 a.m.-8:30 p.m. (Nov. 28-29)
Venue: East street, UpperHills (深业上城小镇东街)
Free jazz shows
• 2-3 p.m., Nov. 28 (Susie Wu Quintet's Amy Winehouse tribute)
• 4-5 p.m., Nov. 28 (guitarist Pan Gaofeng)
• 6-7 p.m., Nov. 28 (rapper Little Tiger)
• 2-3 p.m., Nov. 29 (Zhu Mang & Rhythm Boxer Project)
• 4-5 p.m., Nov. 29 (Key's Funkytown)
• 6-7 p.m., Nov. 29 (Project Ace's Canton funk)
Venue: East square, UpperHills (深业上城小镇东广场)
More free jazz shows will be held near the bridge linking UpperHills and Lianhua Hill this weekend — in the afternoon and at night.
Ticketed jazz shows
• 3-6:30 p.m., Nov. 28 (Li Shihai Quintet, Mad Sticks)
• 7:30-9 p.m., Nov. 28 (Li Quan & JZ All Stars)
• 3-6:30 p.m., Nov. 29 (Jazz Uncle, P6 Keyboardists)
• 7:30-9 p.m., Nov. 29 (Weidu Big Band)
Tickets: 130-180 yuan (early-bird before Nov. 26), 160-230 yuan (on-site)
Venue: Mandarin Oriental Viewing Platform, UpperHills, Futian District (福田区深业上城文华东方观景台)
Metro: Line 10 to Donggualing Station (冬瓜岭站), Exit A