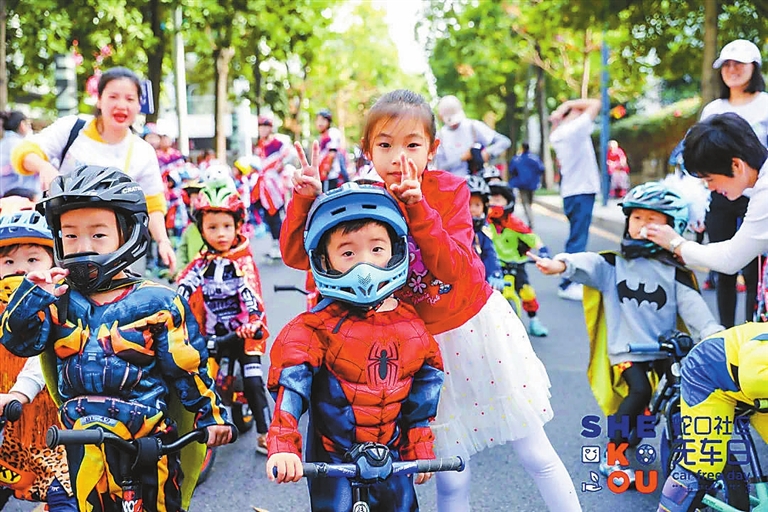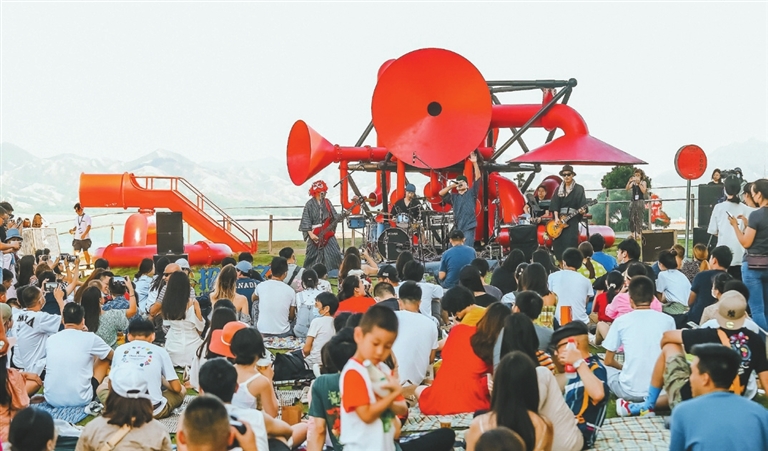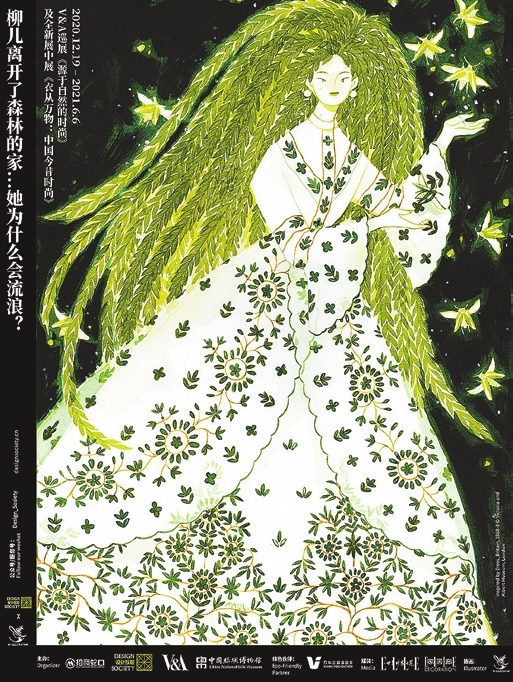 Sea World Culture and Art Center (SWCAC) will become the main venue for the first Art Shekou. The event includes "Fashioned From Nature," a grand exhibition presenting dialogues between Eastern and Western fashion history; the Good Life Festival which is composed of concerts, screenings and creative markets; the fourth Go! Design Community Festival, further developing the idea of Design Community Creation; and other events such as the Shekou Car Free Day and Script Reading Workshop.
Below are some highlighted events; more information can be found on the SWCAC's WeChat account.
Community
Shekou Car Free Day
This is an activity in 2020 Art Shekou that Shekou people are very familiar with – Shekou Car Free Day. In the past four years, Car Free Day has changed from a simple "no driving day" to a new tradition of the Shekou community. It connects environmental protection, community development, and public participation. The sponsor of this activity, the Shekou Community Foundation, was founded by Shekou residents. Its original intention is to create a most suitable community public space for the cultivation of civilization and culture.
Time: 2-8 p.m., Nov. 28
Venues: Sea World and Xinghua Road
Go! Design Community Festival
The festival is a community-themed design carnival, encouraging designers and residents to participate together in community design. The event aims to develop local cultural exchange and artistic activities in the forms of exhibitions, symposiums and workshops to build a more humanistic public gathering place.
Dates: Dec. 5-Feb. 20, 2021
Venue: SWCAC, Nanshan District (南山区海上世界文化艺术中心)
Metro: Line 2 to Sea World Station (海上世界站), Exit A
Exhibitions
'Fashioned From Nature'
Presenting nearly 400 garments and accessories from the third century B.C. to the present day, including precious objects from the V&A Museum collection shown in China for the first time, it offers an unprecedented journey through Eastern and Western fashion history. The exhibition traces the complex relationship between fashion and the natural world and highlights the critical role of design in creating a more sustainable fashion industry. It aims to inspire fashion makers and share approaches to sustainable lifestyles with a wider public. In collaboration with the China National Silk Museum, textile expert Edith Cheung Sai May has also been invited to curate a section, "Fashioned From Nature in China: Then and Now," within the exhibition.
Dates: Dec. 19-June 6, 2021
Venue: Main Gallery, inside SWCAC
'Metabolic or Five Old Altars of Rare Bacteria'
Artist duo A.A. Murakami created 17 works for this exhibition. Also known as Studio Swine, the duo was established by Japanese architect Azusa Murakami and British artist Alexander Groves. Straddling the spheres of art, design and cinema, the duo's work has explored themes of regional identity and the future of resources in the age of globalization.
Dates: Dec. 5-April 18, 2021
Venue: Park View Gallery, inside SWCAC
'Everything and Nothing'
Sixteen pieces of ancient Chinese artistic treasures, including bronze wares, porcelain, Buddha statues, thangka and ancient rubbings are on display.
Dates: Until Jan. 20, 2021
Venue: W.ONE Space, inside SWCAC
Performances
Free concerts
The seaside grassland down the hill from the SWCAC will again be transformed into a festival scene: picnic concerts, creative marketplaces, and fun bartering for children to build their social skills. You can also bring your pets to join these activities.
Time: 4:30-5:30 p.m., every Saturday until Dec. 19
Venue: Outdoor area of SWCAC
Good Life Festival
The festival will present a creative market, art performances and a street dance competition.
Time: 3-9 p.m., Dec. 12
Venue: Outdoor area of SWCAC
Script reading workshop
The Shenzhen Fat Bird Theater is a creative group of scholars, poets, musicians, dancers, dramatists, painters, and architects. It creates a multi-dimensional, multi-media, and diversified "drama" with the concept of "cross-border performance." Founder Yang Qian has been invited to organize 16 workshops and one showcase, where participants will study "Jasmine War" adapted from the classic work "The Open Couple" by world-renowned playwright Dario Fo, and "The Bluebird," a classic fantasy play. Through line training and other performance methods, it provides a chance to realize the dream for those people who love drama but are held back by other things.
Time: 7:30-9 p.m., every Tuesday, Thursday and Saturday until Dec. 26
Venue: Fenghua Theater, Nanshan District (南山区风华剧院)
Metro: Line 2 to Shuiwan Station (水湾站), Exit C
(SD News)