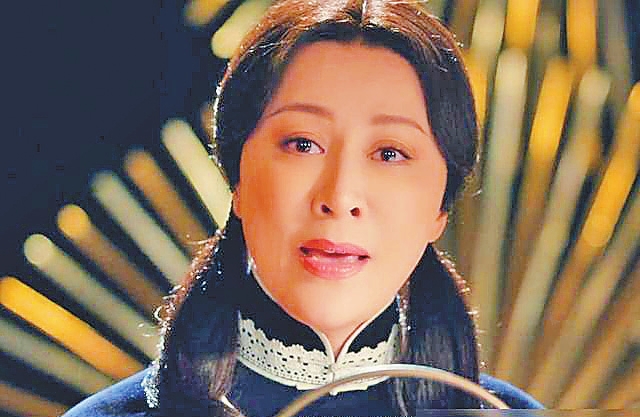 CHINESE fans have expressed their surprise and disbelief at 55-year-old Carina Lau's "girl look" in the latest TV series "Half a Lifelong Romance" aired online last week.
Adapted from one of Eileen Chang's most popular novels, the 48-episode series is set in Shanghai in the 1930s. Shen Shijun (Joe Cheng), a wealthy engineer working in a factory, falls in love with his colleague, Gu Manzhen (Jiang Xin). He is determined to resist his family's efforts to match him with a wealthy woman so that he can marry Gu. But dark circumstances — Gu's lustful brother-in-law (Guo Xiaodong), her treacherous sister (Lau) and a family secret — force the two young lovers apart.
Lau plays Gu's sister, a social butterfly, and in some scenes showing her in her early 20s, Lau's hair is tied in two ponytails, which surprised fans who said that Lau's "young appearance" looked awkward. They added that she didn't look like a girl but rather like a "mother."
Actress Jiang also received bad reviews from some netizens. Gu is an office assistant who has just finished education. In the first half of the novel, her image is a young girl and has a sense of weakness but Jiang looks a little bit strong.
There currently are no rating scores on the Chinese viewing website Douban, but some netizens commented that although Lau's age is not suitable for her to play the role, her facial expression and body performances are still captivating and other actors, like Cheng and Guo, also have given convincing performances.
"Half a Lifelong Romance" was initially serialized in a Shanghai newspaper in 1948, under the title "Eighteen Springs." The novel was published as a book in 1950, and in 1966 Chang edited the book and republished it under the title "Half a Lifelong Romance."
The novel was adapted into a movie by Hong Kong arthouse director Ann Hui in 1997. Starring beloved actresses Anita Mui and Wu Chien-lien, it earned a 7.8 score on Douban. A 2002 TV series starring Ruby Lin and Jiang Qinqin was given a 7.1 score.(SD-Agencies)