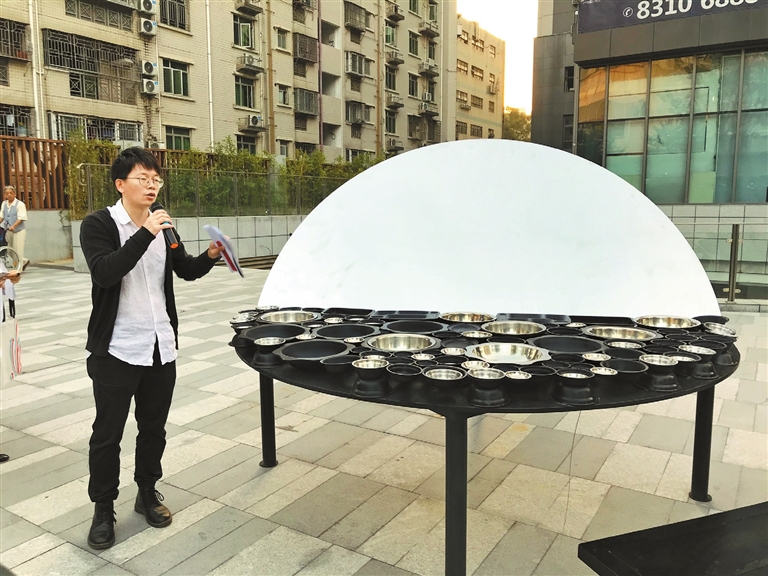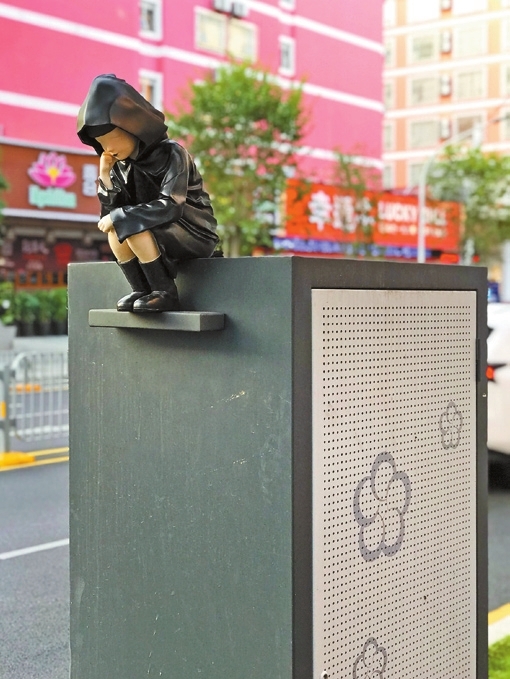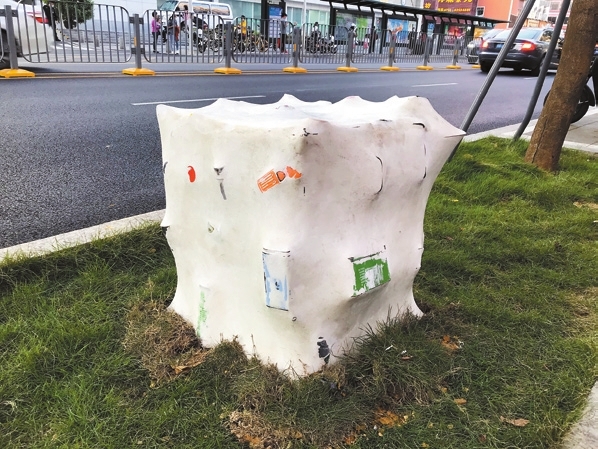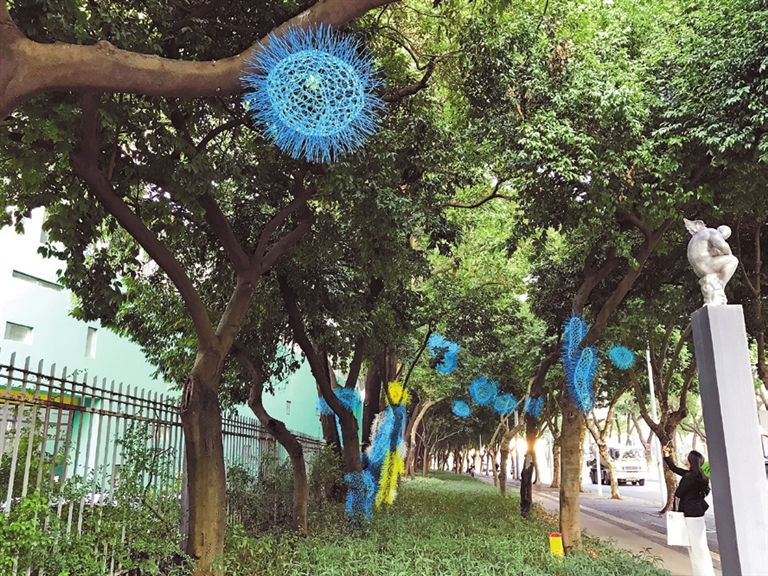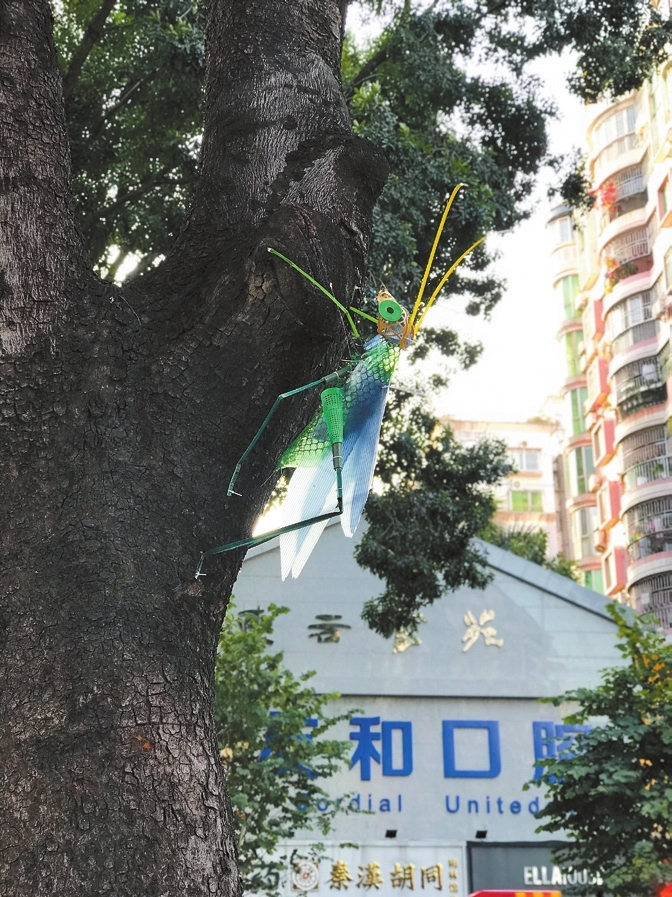 Cao Zhen
caozhen0806@126.com
Artworks created by 15 teams of Chinese artists have adorned Zhongkang Road in Futian's Shangmeilin area, continuing to turn this residential area into a vibrant open-air art space.
Themed "35 Growing Days," the Sixth Shenzhen Public Sculpture Exhibition puts most of the artworks along Zhongkang Road, with some outside of the Shenzhen Public Art Center, the exhibition's curating organization. The artists use public art, created on unusual canvases such as a tree branch or a power substation, to express themselves and inspire the entire community.
The number "35" in the title, meaning "three or five," hints a sense of uncertainty. According to the exhibition curator Zhang Xiaofei, it is an extension of last year's theme "Grafting." Last year's exhibition began the experimental process of "adopting a horticultural technique for new hybrids to explore something new" on Zhongkang Road, while this year's exhibition represents a growing process.
Many of last year's artworks have become permanent in Meifeng Community Creative Park and on Zhongkang Road. A photo exhibition reviewing the development of Shenzhen's public sculpture in the past 40 years is on display outside of the Shenzhen Public Art Center.
Dates: Until Dec. 31
Venues: Zhongkang Road, Futian District (福田区中康路)
Metro: Line 4 or 9 to Shangmeilin Station (上梅林站), Exit G