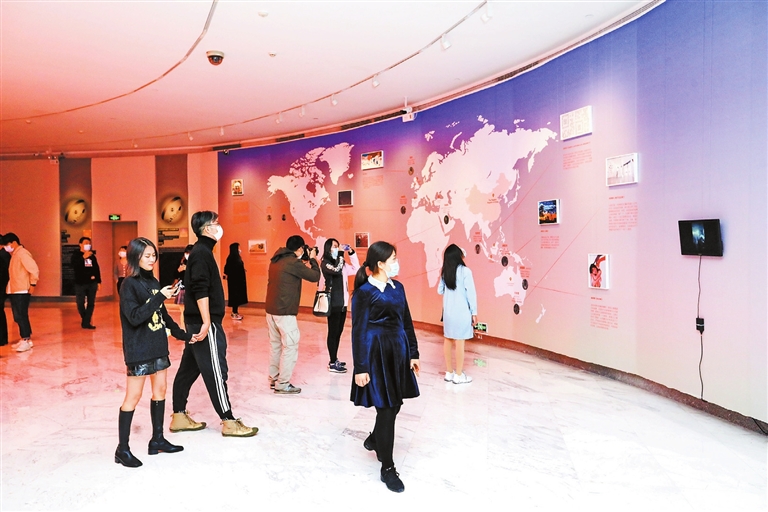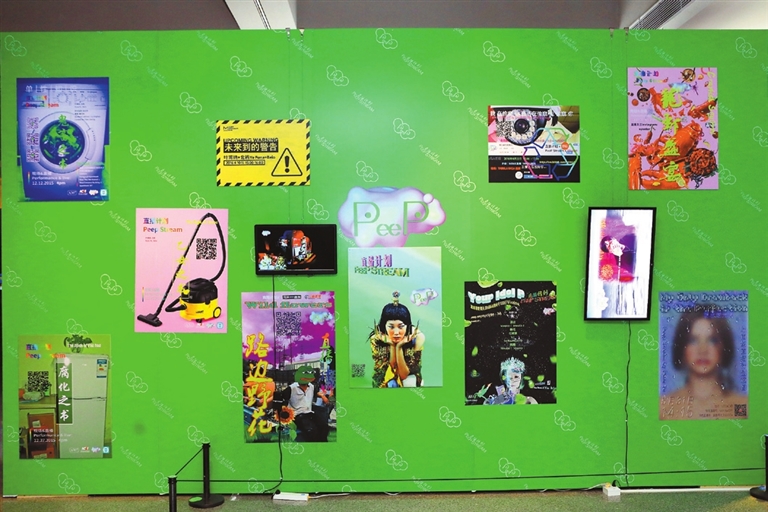 Cao Zhen
caozhen0806@126.com
Eighteen Chinese art groups are exhibiting their contemporary works of art at the "On the Road 2020" exhibition at the Guan Shanyue Art Museum.
In 2013, the museum initiated the "On the Road: Nomination Exhibition of Chinese Young Artists and Forum of Young Art Critics" project. Then, over the following five years, young artists in China carried out field studies and contributed contemporary art for the project utilizing various media forms. Since 2018, the organizers have shifted their focus to academic issues, and this year, the project explores art groups in the post-industrial era.
According to the exhibition profile, Chinese art groups in the post-industrial era not only adopt digital media in their works, their group members are also unfixed and sometimes include people without artistic backgrounds. Thus these groups are more open-minded and random, and their creations are beyond all expectations.
The project "People From All Over the World Who Can't Come Back" initiated by Huang Keyi invites artists around the world to create digital paintings and helps them sell the works online to respond to the travel restriction issue due to the pandemic.
The Shenzhen art group Jiu Society's video installation "My Dream" portrays a fictional Chinese family enjoying a luxury lifestyle in a Western palace-like setting. The video mocks people who pursue a rich life.
Jiu Society's three members were all born and raised in Shenzhen, and create works about the collective experiences of Shenzhen characterized by burgeoning economic growth and a coalescence of cultures. The three young artists didn't experience their elder generations' hardships in the early days of Shenzhen but they are still inspired by their parents' dreams to pursue a better life.
Handshake 302, initiated by Shenzhen-based U.S. anthropologist Mary Ann O'Donnell, began its first project in Baishizhou in 2013 and has since continuously carried out projects related to community lives in Shenzhen.
"Singleton Lunch," launched in 2018, invites participants to prepare a meal for four to six people (the average size of a household). The art group provides rice, oil, seasoning, bowls, water, electricity and a very small room. The chef will also be given a sum of money to buy ingredients in Baishizhou with a budget of five yuan per diner. During the meal, the chef leads a discussion about the challenges of making a home in Shenzhen, a city with a majority of migrants. Topics like "women," "love," "hometown" and "renting" were raised at the events.
Dates: Until Dec. 16
Venue: Guan Shanyue Art Museum, Futian District (福田区关山月美术馆)
Metro: Line 3 or 4 to Children's Palace Station (少年宫站), Exit B