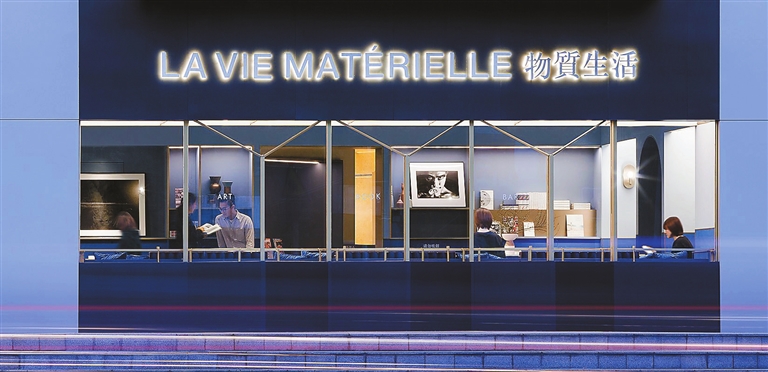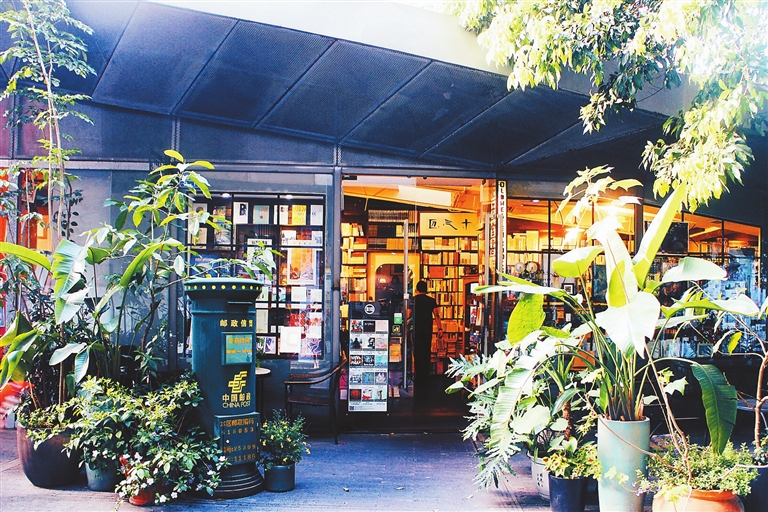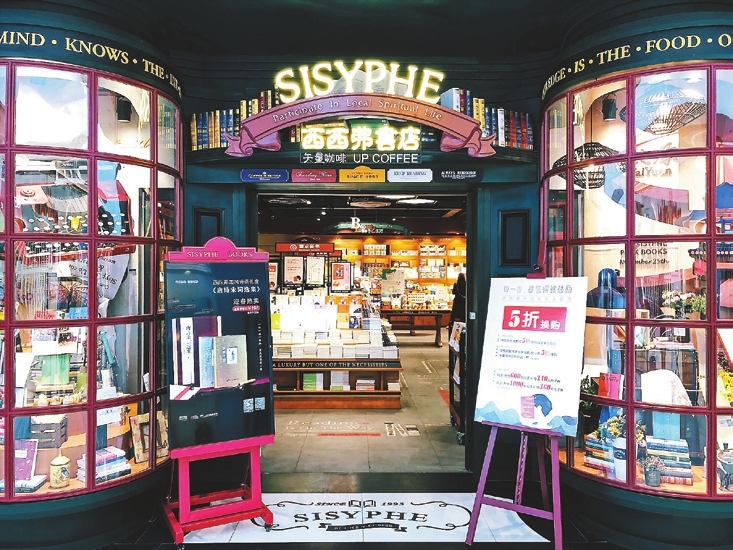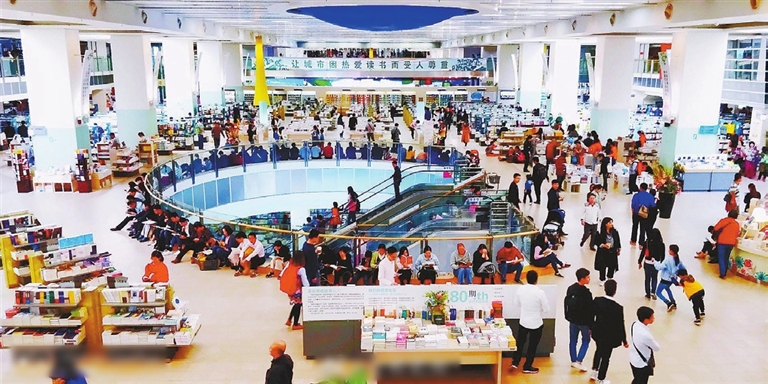 EVEN before the heavy blow from an unexpected economic slowdown brought by the pandemic COVID-19, bookstores have long been among the most hard-hit businesses in the digital era. Bookstore owners have been grappling not only with soaring rent, ever-increasing labor costs and shrinking profit margins, but also with the compelling competition from their online counterparts.
Fortunately, we can still see bricks-and-mortar bookstores, the independent ones as well as the national bookstore chains, who are willing to continue their struggle to survive, with some even thriving. There are a number of such bookstores in Shenzhen, which have gained spotlight during November, Shenzhen's annual Reading Month. Let's check out these unique bookstores.
Shenzhen Book City CBD Store:
A cultural landmark
Shenzhen Book City CBD Store, situated at the foot of Lianhua Hill, is a landmark of Shenzhen. Starting from its grand opening in November 2006, it has been the most popular public cultural site. This book city is seen as a name card of Shenzhen, as it implies the city's value system.
"Throughout China, there is none like Shenzhen. The city cares so much about reading that it reserves the best area in downtown to build a book city. In such a way, the city promotes learning and humanity," remarked by Yin Changlong, chairman and secretary of the Party Committee of Shenzhen Publishing Group.
During the 21st Shenzhen Reading Month, this huge bookstore became a center stage, welcoming crowds of readers from all over the city with a feast of more than 50 cultural activities. In addition to the 2nd Shenzhen Book Exhibition, which provided thousands of good books, activities such as Shenzhen Book Reading Forum, Reading Month Debate and the Annual Top 10 Children's Book Award Ceremony attracted large audiences.
Add: 2014 Fuzhong Road 1, Futian District (福田区福中一路2014号)
La Vie Matériel:
a neighborhood nostalgia
La Vie Matériel sets itself inside an old building on a fork in the road leading through the Baihua community in Futian District. As an aging neighborhood bookstore, it has left many Shenzheners with a fond memory of books, light meals, and tea.
In over 20 years, La Vie Matériel has been a faithful witness to a generation — some reading books and doing homework, some talking over drinks, and some finally meeting celebrities they had long admired.
Last year, the book bar was renovated by the well-known designer Ju Bin. The new look is chic and elegant, accompanied by a worthwhile book selection and the ability to provide a good cup of coffee.
A birthday party was held for La Vie Matériel, inviting readers, employees, and owners to talk about the wealth of stories they share with the bookstore. Some of these memories are stored in the form of news articles and inscriptions in a corner inside the store.
And now La Vie Matériel continues to serve the neighborhood, reserving a nice space with great seating and lighting for young children to do homework.
Add: 8A, 1/F, Tower 1, Baihua Apartment, Baihua Road 2, Futian District (福田区百花二路百花公寓1栋首层8号A)
Sisyphe Park Books & Up Coffee: The most successful franchise
Sisyphe is the largest private franchise bookstore in China. Started in 1993, Sisyphe has now expanded to operate over 300 stores throughout China, many located within big shopping malls. One of the first Sisyphe stores in Shenzhen is located in the MixC in Luohu District, and the most recent grand opening is a flagship store in the Coastal City in Nanshan District. As the number of Sisyphe stores increases along with the number of shopping malls, the bookstore is becoming an active participant of many communities, fitting its aim to "play an active role in the locals' cultural life."
Add: 402, 4/F, Coastal City, 33 Wenxin Road 5, Nanshan District (南山区文心五路33号海岸城购物中心4F402)
Yan: a knowledge powerhouse
Isn't it surprising to find a 2,400-square-meter bookstore right above luxury shops like Prada and Burberry? In fact, the bookstore Yan enjoys such a prime location inside the MixC Shenzhen Bay in Nanshan, where the beautiful Shenzhen Bay Park and Shenzhen Talent Park are in close proximity.
More than just a highly instagrammable bookstore, Yan is a knowledge powerhouse, especially for the youth. This also differentiates Yan from other bookstores as it invites experts of various fields to interpret trending topics in technology and economics through themed book lists, lectures, and varied activities. It is notable that their book lists never give in to market pressure, nor become unapproachable like the ones from professional book recommenders. As a knowledge sharing platform, Yan makes for a high quality bookstore.
Add: L390, 3/F, the MixC Shenzhen Bay, Keyuan Road South, Nanshan District (南山区科苑南路深圳湾万象城三楼L390)
Old Heaven: super-artsy
Old Heaven in Shenzhen is home to hipsters, just like Momicafe in Suzhou, Librairie Avant-Garde in Nanjing, and Fangsuo Commune in Guangzhou. A hidden gem in the north area of OCT-LOFT, the Old Heaven book cafe is a lovely nook underneath a big tree. Though only a small shop, similar to a study den at home, the bookshelves are filled with great selections, as well as a surprisingly wonderful collection of vinyl records. Walking in the cozy ambience created by music and aromatic coffee, you may find pleasant surprises among the works of literature, history and film, and a cute kitty as your companion.
You may also find used books in the sales area. After your purchase, you may take the book to the backyard lounge cafe to enjoy the sunshine, the shade, and a nice conversation. After the sun sets, live music is offered by bands in the yard.
Add: 5-1 Wenchang Street South, OCT-LOFT, Nanshan District (南山区华侨城创意园文昌南街5-1号)
(Zee Wong)