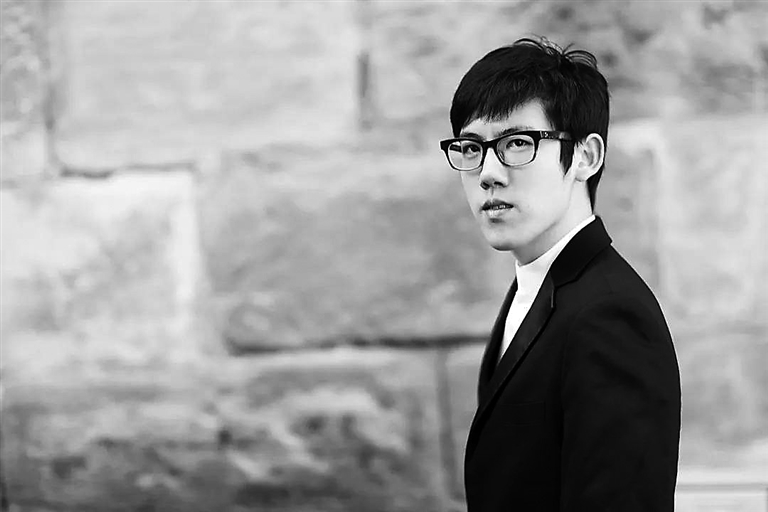 The Guangzhou Symphony Orchestra will present Beethoven's "Egmont Overture," "Triple Concerto" and "Emperor Concerto" at a concert Saturday in Pingshan. Conductor and percussionist Li Biao will wield the baton. Zhang Haochen (piano), Tang Yun (violin) and Shi Xin (cello) will be soloists.
Shanghai pianist Zhang is a gold medalist and first prize winner of the 13th Van Cliburn International Piano Competition in 2009, becoming one of the youngest winners in the history of the competition. He received a 2017 Avery Fisher Career Grant in recognition of his outstanding talents.
Conductor Li has studied percussion at the Central Conservatory of Music in Beijing, the Tchaikovsky Conservatory in Russia and the Munich Conservatory of Music in Germany. He has received awards in many international prestigious competitions, such as the first Debrecen Percussion Competition. In 2008, he was invited to perform at the closing ceremony of the Beijing Olympic Games.
In 2011, Li began appearing on the stage as a conductor, working with symphony orchestras in Europe and China. In 2012 the Beijing Symphony Orchestra named Li its artist-in-residence and conductor. In 2014, he was appointed music director and principal conductor of the China National Opera and the Dance Drama Theater Orchestra.
Time: 7:30 p.m., Dec. 26
Tickets: 80-880 yuan
Venue: Pingshan Theater, Hekang Road, Pingshan District (坪山区荷康路坪山大剧院)
Transport: Take the high-speed rail from Futian Station or Shenzhen North Station to Pingshan Station and then take a taxi(SD News)