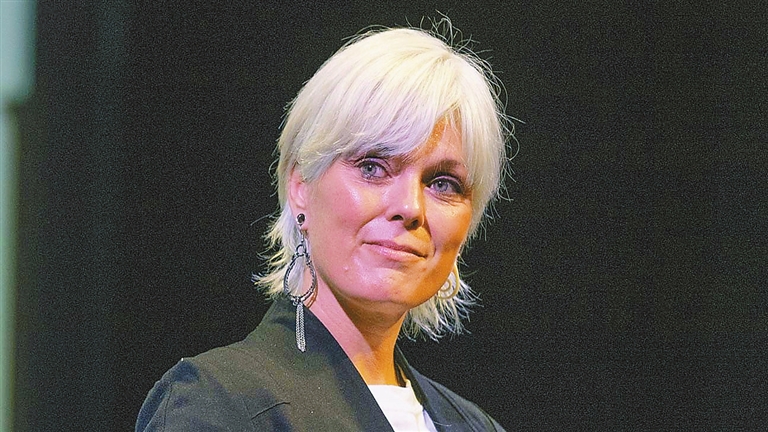 TOP Canadian film director Michelle Latimer has apologized after coming under scrutiny for claiming Indigenous family roots in a Quebec Algonquin community when promoting her documentary "Inconvenient Indian" ahead of its recent world premiere at the Toronto Film Festival.
The feature, an adaptation of Thomas King's book of the same title, in which the American-born Canadian writer meditates on what it means to be "Indian" in North America, will have a U.S. bow at the Sundance Film Festival next month.
Latimer, who describes herself as a Metis/Algonquin filmmaker, said in a statement she had responsibility as an "artist of mixed Indigenous and settler ancestry" to be precise in describing her personal history and ancestral ties.
"I now realize that I made a mistake in naming Kitigan Zibi as my family's community before doing the work to formally verify this linkage," Latimer added. That admission followed an investigative story on the CBC website that questioned Latimer's claim in an August 2020 press release from the National Film Board of Canada about "Inconvenient Indian" that she had an "Algonquin, Metis and French heritage, from Kitigan Zibi Anishinabeg (Maniwaki), Quebec."
Latimer apologized to the Quebec Alqonquin community for claiming family ties without first confirming that ancestry with local elders. "I do realize that I made a mistake in naming the community before doing the necessary work to reach out to community members to verify these connections," she wrote.
Latimer also directed the first season of "Trickster," a TV drama for the CBC in Canada that is based on Eden Robinson's novel and follows an Indigenous teen struggling to support his dysfunctional family as myth, magic, and monsters seep into his life.
The controversy around Latimer's Indigenous ancestry sparked criticism from the Canadian film industry, where generous subsidies are increasingly on offer to First Nations filmmakers amid an industry reckoning. Kawennahere Devery Jacobs, a Quebec-raised actress who starred in "American Gods," "Cardinal" and "The Order," on her Twitter account criticized Latimer for misrepresenting her family's Indigenous ancestry as indicating that she had an Indigenous identity.
The controversy may also put in doubt production on a second season of "Trickster," which is now in development at the CBC.
Danis Goulet, another Canadian Indigenous director who has finished production on her debut feature, "Night Raiders," a Canada-New Zealand co-production executive produced by Oscar winner Taika Waititi, on Friday announced that she had resigned as a consulting producer of the "Trickster" drama.
"Trickster" co-creator and executive producer Tony Elliott also resigned from the TV series last week. (SD-Agencies)