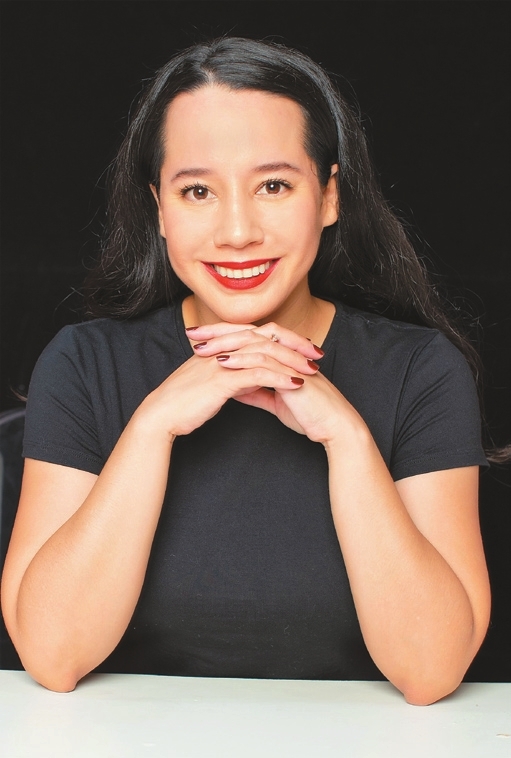 This is the 19th of a series of reports on expats sharing their stories with the Shenzhen Special Economic Zone, which celebrates its 40th anniversary this year.
Lin Lin
linlinasa@163.com
VANESSA MANCHA had never heard of Shenzhen before she came to the city in 2019. But when her partner picked her up from the airport, her heart was quickly won over by the greenery of the city as they drove past luxuriant trees that flanked the roads.
"It's super green even though it was dark. I was like, this is really pretty," said Mancha.
More than one year later, the newcomer, who left her hometown in Texas, the U.S., in 2016 and since then had lived in Spain and South Korea, is now living an active new life in Shenzhen, a city that she describes as "international, welcoming and a place where one can nurture any sort of talent, interest, or hobby."
Currently, Mancha is taking a course for a project management certification and has been exploring the city in her free time.
Playing mahjong, taking Chinese cooking lessons that start with picking ingredients, learning to swing dance, making dumplings, and going to hot springs are all new experiences that the American has had in Shenzhen.
Positive as she is, Mancha has attended various events held by local expat communities and has recently become a volunteer with the Nanshan International Cultural Exchange & Service Center (NSIC).
With the Shenzhen Women's International Club (SWIC), she learned how to play mahjong and has made some new friends while attending events held by the club.
"It's a place to meet people. There are people who are very helpful and who have already been here for many years. They can tell you more things, like WeChat, or where to buy this, or where to find a doctor," said Mancha.
Another event that Mancha enjoyed a lot was an opening volunteer program offered by Magpie, a restaurant located at the OCT Loft in Nanshan District. The program offered a work shift at the kitchen. After spending nearly six hours with people in the kitchen, Mancha happily learnt some new knife skills.
"In Shenzhen, if you want to go horseback riding, there's a place. If you want to learn how to ski, there's a place. If you want to learn how to free dive, there's a place for that. All those things are available here. That makes life really enjoyable here," said Mancha.
Talking about what impresses her the most in the city, Mancha said that it is the people here.
"The people make a really big difference. I like that there's a lot of stuff to do. That's great. But I think the local community's willingness to be helpful to us is one of the best parts because it makes us feel welcome," said Mancha.