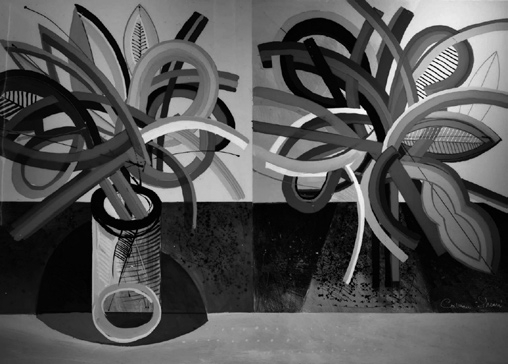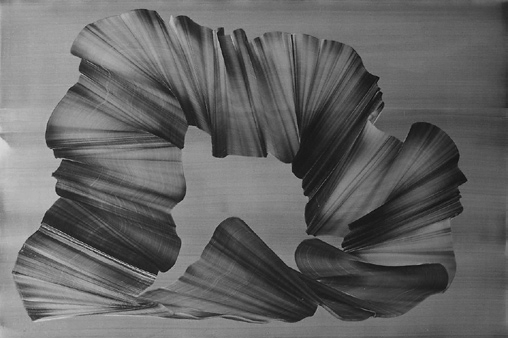 Two Israeli artists are exhibiting their abstract paintings at Artron Art Center.
Miriam Cabessa is an Israeli-American painter, performance and installation artist. Her slow-action painting has been internationally recognized since 1997 when she represented Israel at the Venice Biennale. Over the past two decades, she has abstained from using brushes, opting to make marks with objects and her body. Her imagery ranges from organic to mechanistic with surfaces that are both haptically handmade and digitally serene. Cabessa uses her own hands, irons, squeegees, mops, and fabric to create a variety of abstract marks with rhythmic and repetitive motions. She is known for working in monochrome or with limited palettes, an aesthetic choice inspired by Agnes Martin.
Sculptor and painter Calman Shemi was born in Argentina in 1939. A graduate of the School of Sculpture and Ceramics in Mendoza, he was a student of the Italian-Argentinean sculptor, Libero Badii, and the German-Israeli sculptor, Rudi Lehman.
In 1961, Shemi settled in Israel and joined Kibbutz Carmia of which he was a member for 20 years. There he worked in agriculture and also as a sculptor working with wood and clay. Several of his large-scale projects made of fiberglass and polyester are situated in various public buildings all over the world.
Dates: Until Jan. 18, 2021
Venue: Artron Art Center, Nanshan District (南山区雅昌艺术中心)
Metro: Line 2 to Qiaocheng North Station (侨城北站), Exit D(SD News)