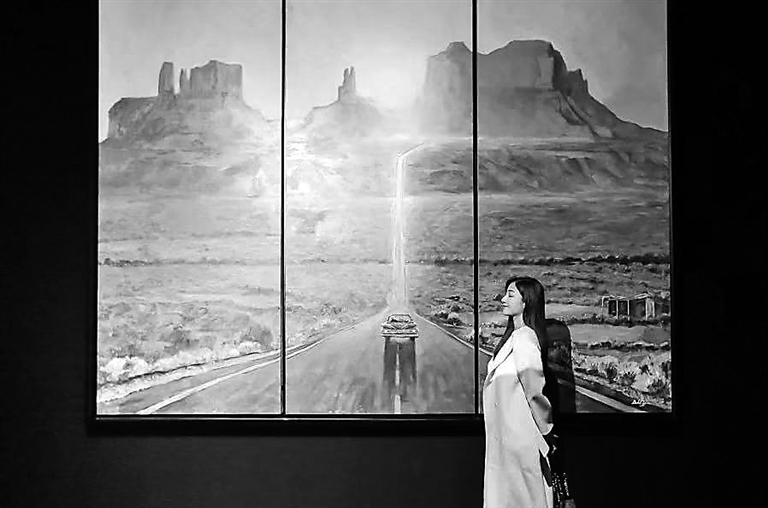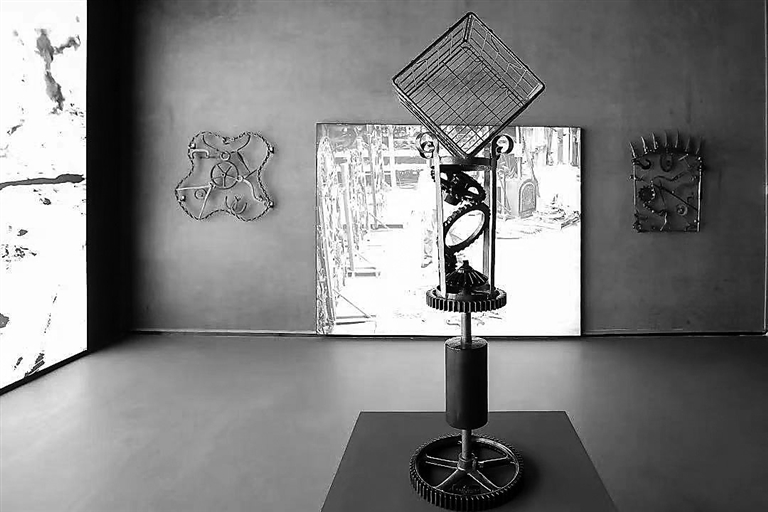 Most people know Bob Dylan, the pop culture icon, as a musician or writer, but now his identity as a painter and sculptor is also getting increased attention.
The "Retrospectrum" exhibition includes his oil paintings, sketches, watercolors, manuscripts, industrial metal sculptures, video materials and manuscripts. Some original visual artworks have never been seen by the public.
His book "Writings and Drawings" marked the first time Dylan illustrated his songs, which he would do again with his original libretto "Mondo Scripto" series in 2018. These artworks highlight the relationship between Dylan's songwriting and his visual art.
"I've been around iron all my life ever since I was a kid. I was born and raised in iron ore country, where you could breathe it and smell it every day," said Dylan in a statement released by Halcyon Gallery in London in 2013. And ironworks are a part of his artistic creation, and can now be seen in the exhibition.
Born in Hibbing, Minnesota, Dylan uses metal sculptures to recur his childhood marked by growing up near the world's largest iron ore mine. Most of his ironworks are gates made of spanners, chains or other scrap metal items.
"He is drawing from an industrial past, a working man's past," said Paul Green, president of the Halcyon Gallery. "It's partly about looking back but it's also about resurrecting these items and the physical act of putting these objects together."
Dylan's poetry and talents are also displayed in his ironwork. In his song "Never Say Goodbye" he wrote: "My dreams are made of iron and steel with a big bouquet of roses hanging down from the heavens to the ground."
Since 1994, Dylan has published eight books of drawings and paintings, and his work has been exhibited in major art galleries.
Dates: Until March 14
Hours: Noon-8 p.m. (Mon.-Fri.), 10 a.m.-8 p.m. (Sat.-Sun.)
Tickets: 120-180 yuan
Venue: Jupiter Museum of Art, 6 Lanhua Road, Futian District (福田区蓝花道6号木星美术馆)
Metro: Line 3 to Futian Bonded Area Station (福保站), Exit B(CGTN)