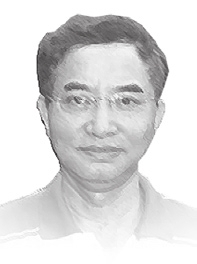 Wu Guangqiang
jw368@163.com
JOE BIDEN will be sworn in as the 46th president of the U.S. on Jan. 20. As the successor to Trump, an unorthodox and offbeat president who did more harm than good to his own country and the rest of the world, what domestic and foreign policies will Biden adopt? Eyes around the world are wide open.
Chinese will watch closely what attitude Biden will take toward China. There is widespread speculation that he will abandon Trump's single-handed, reckless, anti-China policies and practices. Instead, he will join efforts with America's allies in confrontation with China. Many assert that under no circumstance will he cease to contain China's rise.
I'd prefer to reserve my judgment until I see more of his words and deeds. Given that he has been in politics for over 50 years and previously served as vice president, I tend to believe that he will take a wiser and more pragmatic approach in dealing with China.
In fact, Biden has much experience dealing with China. He has paid three visits to China, one in 1979, shortly after the two countries resumed normal diplomatic relations, another in 2001 as chairman of the Senate Foreign Affairs Committee, and the latest one in 2011 as vice president, in which he met with then-Vice President Xi Jinping.
Although American politicians are known for their volatile stances and policies, it is worthwhile to mention an article Biden wrote for The New York Times as vice president on Sept. 7, 2011, as it reflects his thoughts about China's rise.
The title of the article is "China's Rise Isn't Our Demise." Well said!
Take a look at the key points of the article. He said that China was just beginning to remake its economy when he visited it in 1979, but when he revisited China in 2011, he marveled at the tremendous changes over the 32 years after his first visit.
"Then, as now, there were concerns about what a growing China means to America and the world," he wrote. "Some see China's growth as a threat, entertaining visions of a Cold-War-style rivalry or great power confrontation. Some Chinese worry that our aim in the Asia-Pacific is to contain China's rise," he spoke to the point.
"I reject these views," he made it brief and clear. However, like other U.S. leaders, he based his belief in China's non-threatening growth on the assumption that China would not challenge America because of its recognition of America's role of Pacific power. Like his peers, he also measures China's corn by his own bushel.
At any rate, he made much sense when emphasizing why he saw China's growth as a chance for America rather than a threat, "But, I remain convinced that a successful China can make our country more prosperous, not less."
He went to great lengths to explain why America could benefit from a successful China, "As trade and investment bind us together, we have a stake in each other's success. On issues from global security to global economic growth, we share common challenges and responsibilities – and we have incentives to work together."
"We often focus on Chinese exports to America, but last year American companies exported more than $100 billion worth of goods and services to China, supporting hundreds of thousands of jobs here. In fact, our exports to China have been growing much faster than our exports to the rest of the world."
Unquestionably, both countries have been beneficiaries of the mutual economic ties. He believed that with Americans saving more, Chinese buying more, and China providing fair access to its markets, there would be more opportunities for America.
Saying in a optimistic tone, he concluded, "Some may warn of America's demise, but I'm not among them. And let me reassure you: based on my time in China, neither are the Chinese."
Since great changes have taken place since he wrote the article, no one knows if he has altered his perceptions of China.
But, in my view, he has stronger motives to improve the U.S.-China relations considering the current situations: a highly divided and pandemic-shattered America needs China's help in recovery and the world is no longer under America's thumb. A hostile attitude toward China will be detrimental to the interests of America.
(The author is an English tutor and freelance writer)