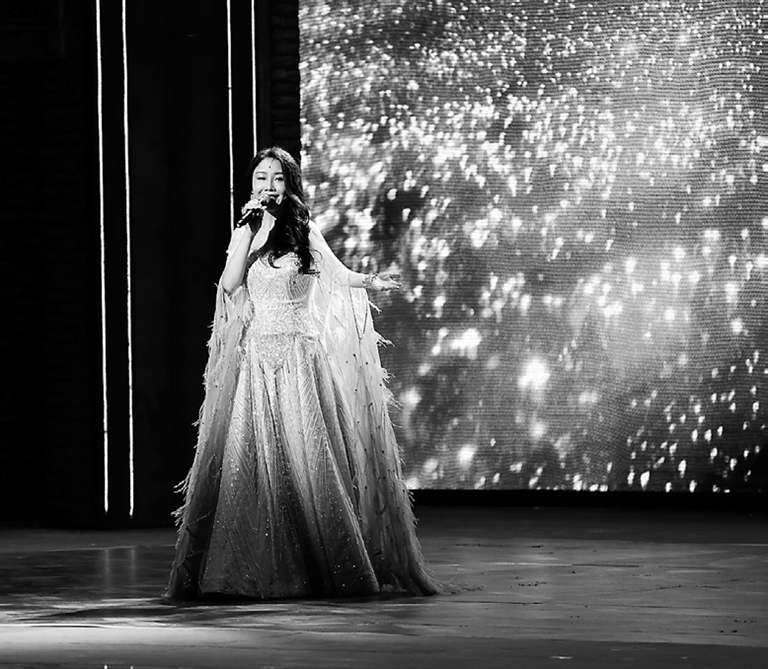 The biggest challenge jukebox musicals often face is finding the right songs in an artists' repertoire to fit a decent storyline.
In the case of the Chinese musical "Spirit of Life," that challenge is met skillfully by mining the nostalgia of songs by beloved Taiwanese singer-songwriter Jonathan Lee.
Uniting a dream team of talents from Broadway and China, the show tells of the love story between a music producer and a sweet girl. The girl with a sunshine smile helps to lift the heart-stricken man — who has been dealt a double-blow from a failed relationship and a career waterloo — from his misery, but fate has arrangements other than a happily-ever-after ending.
Hearing 30-plus songs originally by Lee — including the theme song "Bygone Love" — weaved into a touching story promises an unforgettable experience at once familiar and new for fans.
Well-known names from Broadway were involved in the making of this musical, including Tony Award-winning director John Rando, stage designer Derek McLane, choreographer Joshua Bergasse (who won an Emmy for his work in "Smash"), lighting designer Japhy Weideman and sound designer John Shivers. Jiang Qinghua, who had overseen the music for the Chinese version of "Mama Mia!" and "The Secret," serves as music director. Young Chinese singers, including Ju Hongchuan, Jin Chi, Wang Zhengliang, Wang Kai and Yan Zhongjie will perform.
Lee is often regarded as one of the most influential artists in Mandarin pop music. He started in the music industry in the 1970s during Taiwan's popular campus folk song era. In 1994, he joined Rock Records and has been credited with catapulting Rock Records into one of the foremost music labels in Asia. He helped pave the way for the golden era of Mandarin pop music in the 1990s and 2000s, during which he wrote and produced many pop hits, setting impressive sales records and winning numerous accolades.
Time: 7:30 p.m., Jan. 15-16 (Jan. 16 also at 2:30 p.m.)
Tickets: 280-1,080 yuan
Venue: Shenzhen Poly Theater, Nanshan District (南山区深圳保利剧院)
Metro: Line 2 or 11 to Houhai Station (后海站), Exit E(SD News)