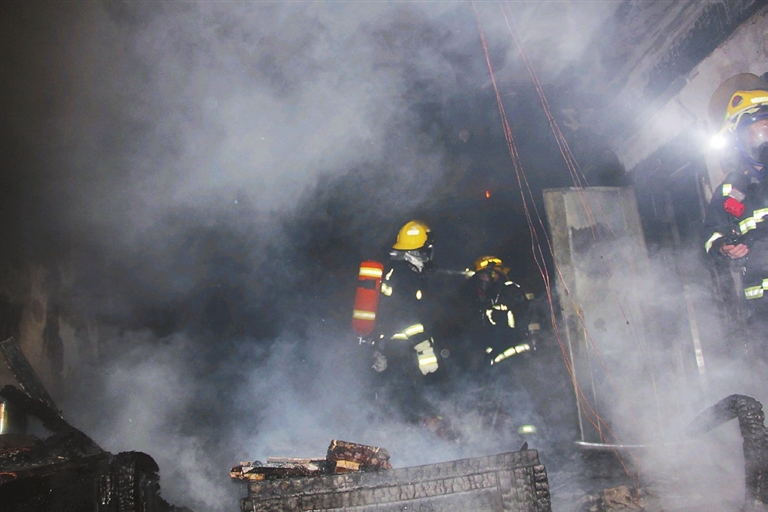 FIREFIGHTERS rescued three people trapped in a burning apartment in a housing complex in Longhua District on Monday, Shenzhen Special Zone Daily reported.
No victims were reported injured or dead from the fire, which is assumed to be caused by a faulty plug-in hot-water bottle.
Shenzhen's fire department received a fire report at 3:26 p.m. Monday, and immediately sent out seven fire engines and 35 firefighters to the housing estate in Longhua.
A room on the sixth floor was on fire when the firefighters arrived. Three people were trapped in the room and yelling for help from the balcony.
The firefighters were divided into groups. One set out to put out the fire, another headed inside to save the trapped residents, and the remaining personnel took charge of the water supply and resident evacuation.
After five minutes of rescue work, the firefighters successfully brought the three people out, and the fire was later extinguished.
The rescue operation also evacuated seven people.
The fire is initially thought to be the result of a plug-in hot-water bottle electricity failure. The fire department reminds residents to be careful when using heating appliances on cold days, and make sure to purchase qualified products.   (Chen Siqi)