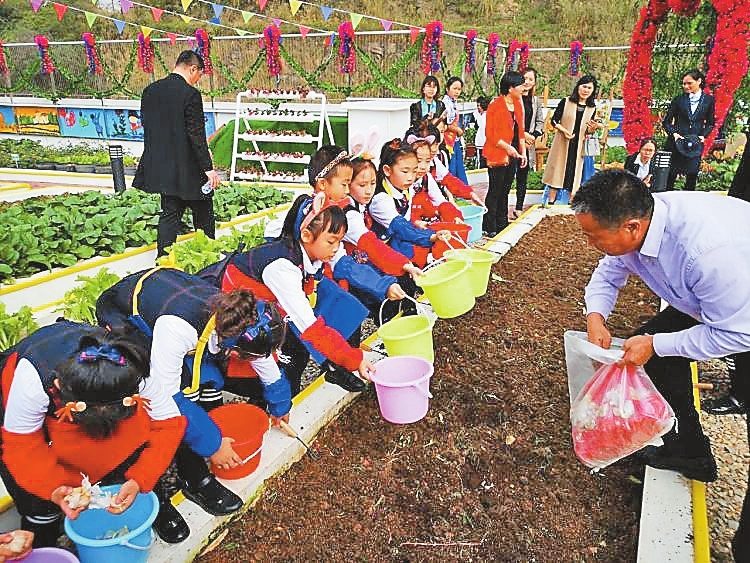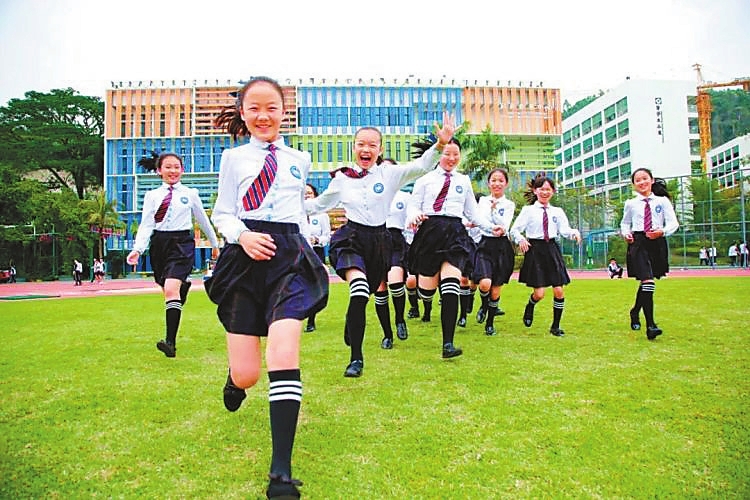 The Shenzhen Arcadia Grammar School, which is acclaimed as "a school inside a park," has been rated as a national featured school of environmental education in 2020.
It is reported that the school has meticulously designed the layout of flowers, trees, walls and pools to create a dynamic campus landscape for students, with the aim that every environmental component enhances the education process.
In order to provide education of high quality and create an idyllic learning environment, the school officially introduced a series of themed courses to students on December 20, 2018.
The series of courses covers four major themes including labor education, creative education, parent-child education and public welfare education, and is comprised of six major courses that involve growing plants, gardening and public welfare projects. The series of courses was rated as the most influential educational public welfare project of the year at the 2019 Shenzhen Education Reform and Innovation Forum.
With a botanical garden covering an area of 3,855 square meters, the Shenzhen Arcadia Grammar School also boasts 10 botanical garden areas with distinctive themes, through which the school encourages students to connect with nature and pay attention to the ecological environment.
Guo Yunfeng, president of the school, said the school will continue to actively explore new areas and paths of environmental education to continue improving its education quality and the sustainable development of the school.
In September 2016, the school's board made a decision to build a 5,570-square-meter Makers' Center and offer related courses to encourage students to explore innovations in the fields of culture, art, finance and science and technology.
Founded in 2002, the Shenzhen Arcadia Grammar school is located in the Taoyuanju community, Bao'an District.
The private school covers an area of nearly 230,000 square meters and a construction area of about 150,000 square meters. (Zhang Yu)