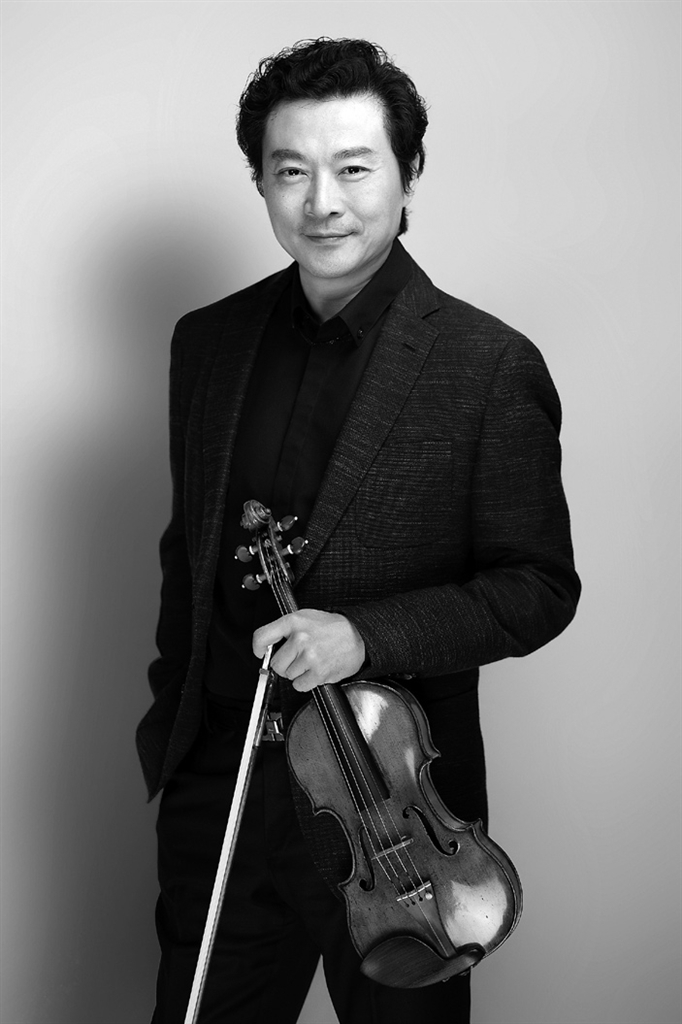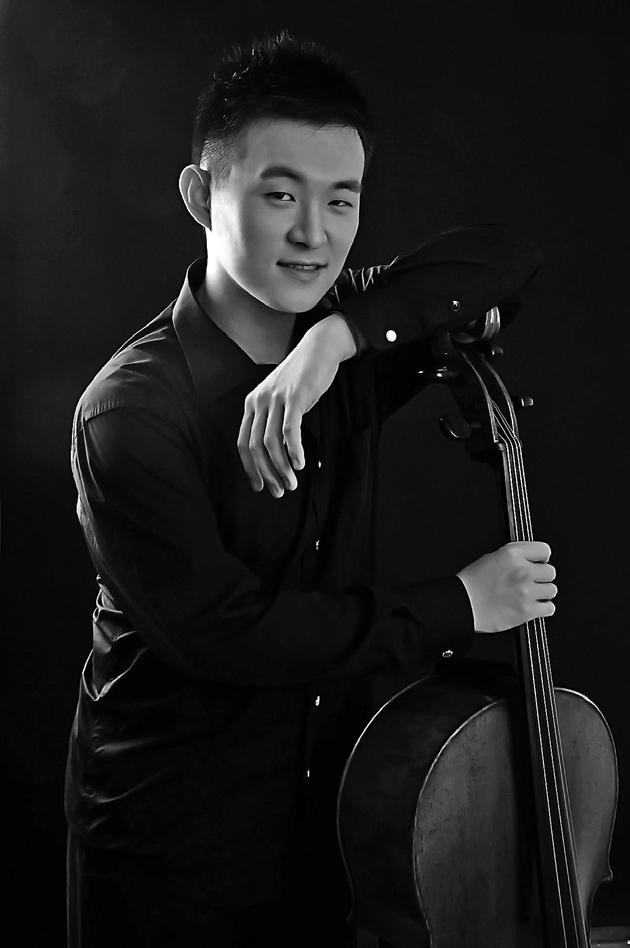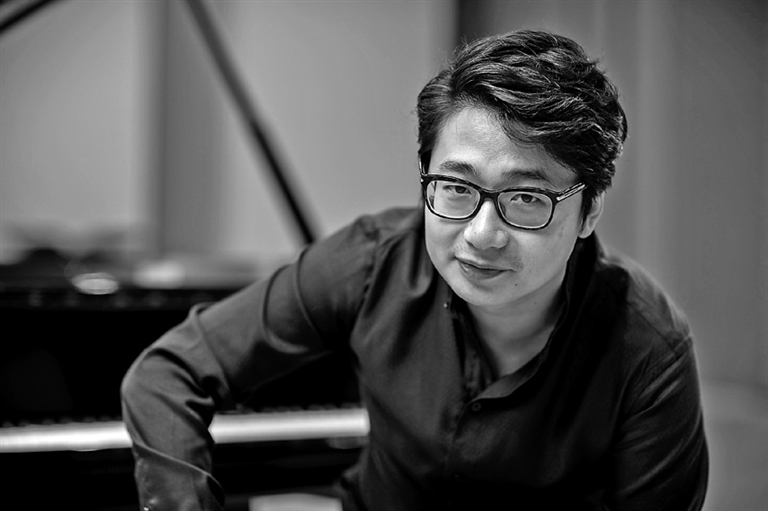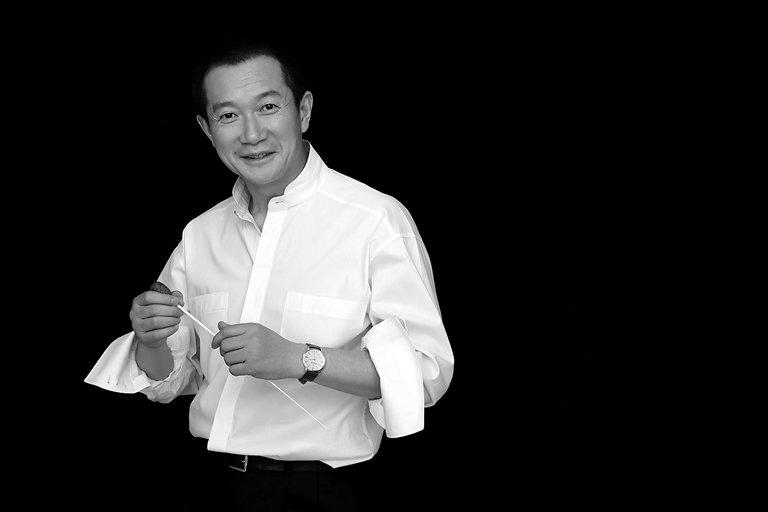 In one of the highlighted shows of the Shenzhen Symphony Orchestra (SZSO) this season, conductor and composer Tan Dun will return to Shenzhen this weekend to lead a concert featuring works of Beethoven as well as his own. In another show, fans will be able to listen to the best of film music, performed by the chamber orchestra Firefly.
Tan Dun's dialogue with Beethoven
Conducted by prominent contemporary composer Tan, the SZSO will perform Beethoven's overture to "The Creatures of Prometheus, Op. 43" and "Triple Concerto for Violin, Cello and Piano in C Major, Op. 56," as well as Tan's own "Triple Concerto" and "Internet Symphony." Violinist Lyu Siqing, cellist Nie Jiapeng and pianist Sun Yingdi will be soloists for the two triple concertos.
Composed in 1803, "Triple Concerto" is the only concerto Beethoven ever wrote for more than one solo instrument. Afraid that the cello could get lost in the sonic shuffle, Beethoven overcompensated by giving the low string instrument inordinate prominence by writing in its top register and by having it introduce most of the thematic material. The piece, not frequently performed but very welcome among audiences, boasts extraordinary bravura and grandeur in the first and last movements, and affecting expressiveness in the relatively brief slow second movement.
Based on his own scores for films "Crouching Tiger, Hidden Dragon" (2000), "Hero" (2004) and "The Banquet" (2006), Tan's "Triple Concerto: Hero" is also orchestrated for a cello, violin, piano and orchestra. With martial art stories as its theme, the piece tries to capture the heroic spirits of the kung fu masters as well as their tragic love stories.
Tan's "Internet Symphony," also known as "Eroica," was a commissioned piece by Google and YouTube in 2008, as a part of the YouTube Symphony Orchestra project. Musicians from around the world were invited to audition by submitting videos of their interpretations of work to be judged by members of leading international orchestras. There were more than 3,000 audition members from more than 70 countries. The project culminated in a performance at Carnegie Hall in 2009. The performance was webcast and is available on YouTube.
Paying homage to Beethoven's "Symphony No. 3" ("Eroica") and using themes from Tan's score for the awarding ceremony during the 2008 Beijing Olympics, as well as the Chinese folk song "Jasmine Flower," the piece will sound familiar to Chinese audiences. Car brakes and tires are creatively used as a "brake gong" and a "brake drum" during the performance.
Violinist Lyu, born in 1969, was the first Asian violinist to win first prize at the prestigious Paganini International Violin Competition in Italy in 1987, which propelled him to stardom.
Cellist Nie, a graduate of the Yong Siew Toh Conservatory of Music, National University in Singapore and the Hamburg University for Music and Theater, is a young teacher at the Xinghai Conservatory of Music in Guangzhou and an accomplished soloist.
Pianist Sun, a teacher with the Shanghai Conservatory of Music, won first prize at the seventh International Franz Liszt Piano Competition in the Netherlands in 2005. He formed the "China Trio" with Lyu and cellist Qin Liwei, recognized as the most influential Chinese chamber ensemble today.
Time: 8 p.m., Jan. 22
Tickets: 50-880 yuan
Movie music
Firefly, a group of chamber musicians who are graduates and young teachers at several prestigious Chinese music conservatories, will present a night of movie music this Saturday. The program will include the beloved themes from such movies as "Titanic," "The Greatest Showman," "Star Wars," "La La Land," "Frozen," "Schindler's List" and "Kikujiro." Fans will also hear a medley of Lady Gaga pop songs.
Time: 8 p.m., Jan. 23
Tickets: 100-380 yuan
Venue: Shenzhen Concert Hall, Futian District (福田区深圳音乐厅)
Metro: Line 3 or 4 to Children's Palace Station (少年宫站), Exit D(Li Dan)