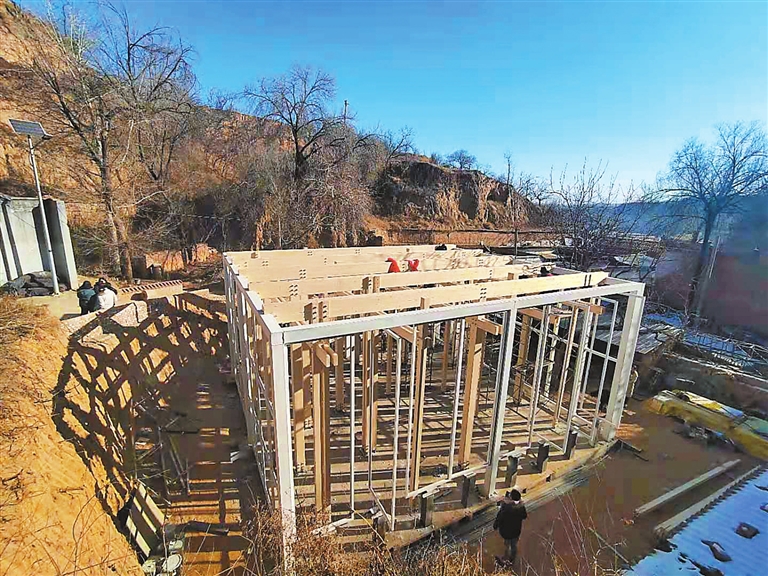 IN the last two months of 2020, 19 high school students from Shenzhen developed a creative practice of rural renewal as architects and built a public facility at the foot of Wutai Mountain in Shanxi Province, Shenzhen Economic Daily reported.
It is the first rural renewal project that has been initiated, independently designed and constructed by high school students in China, according to the Daily.
At the beginning of 2021, the first phase of the Xiwang Village renewal project in Shanxi Province was completed. The 19 students, the youngest being 13 years old and the oldest 17, returned to Shenzhen and held a project summary seminar in Shenzhen International Xiaoyan School of Art.
Xiwang Village, located at the foot of Wutai Mountain, is a small village in the southwest of Xinzhou City, Shanxi Province. It is also an ancient village with a history of more than 700 years.
In today's modern society, the simple and unsophisticated customs and culture are still maintained in the village, where villagers grow millet, sorghum, corn and apples to make a living with their own hands.
The fact that Xiwang Village has not been modernized gives it the feel of the precious "seed" of Chinese traditional culture. At the same time, its predicament — poverty, an aging population, the lack of entertainment and leisure activities, is also a microcosm of the state of many Chinese villages.
At the end of October 2020, the first phase of the Xiwang Village renewal project was launched in Shenzhen, and a creative team of 19 high school students and three teachers was quickly formed.
After more than two months of unremitting efforts, the team built a rural public facility, designed a mascot, filmed a documentary, and worked out a long-term cultural and commercial plan for the village.
Built as a culture and art center for the villagers, the rural public facility covers an area of 100 square meters and is a 5-meter-high building. All the wooden structures of the building use mortise and tenon joints.
In the future, the public facility can be a place for rural meetings and festivals and an exhibition hall for agricultural products.
"The project is of profound significance. We hope to use rural renewal projects to inject a new vitality into history and organically combine traditional culture with contemporary society," said Bao Siyi, a team member and a senior high school student from Shenzhen. (Zhang Yu)