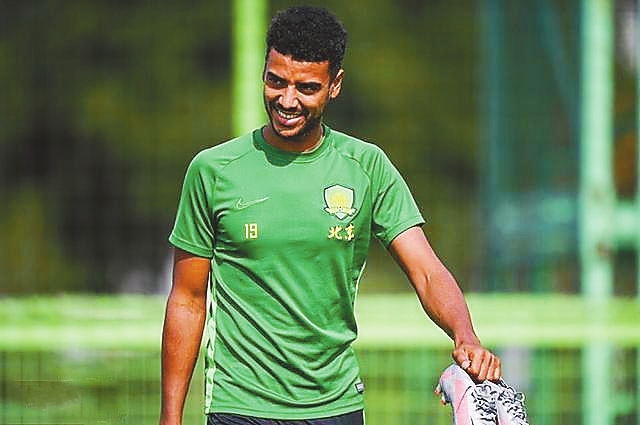 CHINA'S naturalized striker A Lan completed a mandatory quarantine Tuesday in time to attend his first Chinese national team training camp.
The Beijing Guoan striker, also known as Alan Carvalho, posted a video on social media showing him and Guangzhou Evergrande striker Luo Guofu in a taxi in Shanghai after completing their obligatory 14-day quarantine.
Having never played for Brazil, the country of his birth, A Lan was granted Chinese nationality in 2019 after five years' residence in the country.
A Lan will join up with the training camp on Friday in China's southern city of Haikou. (Xinhua)