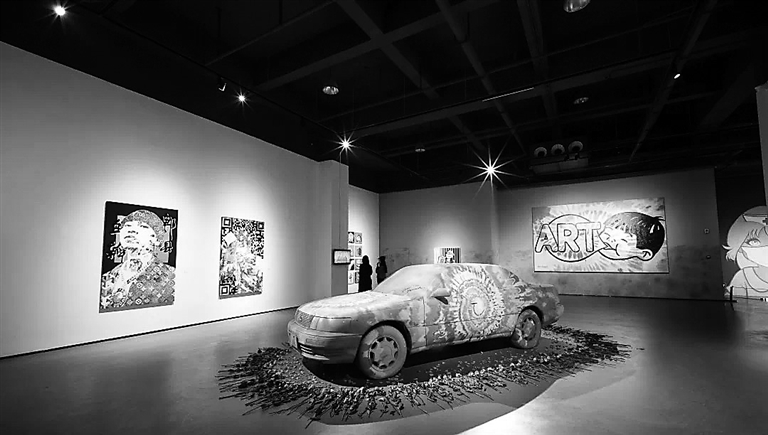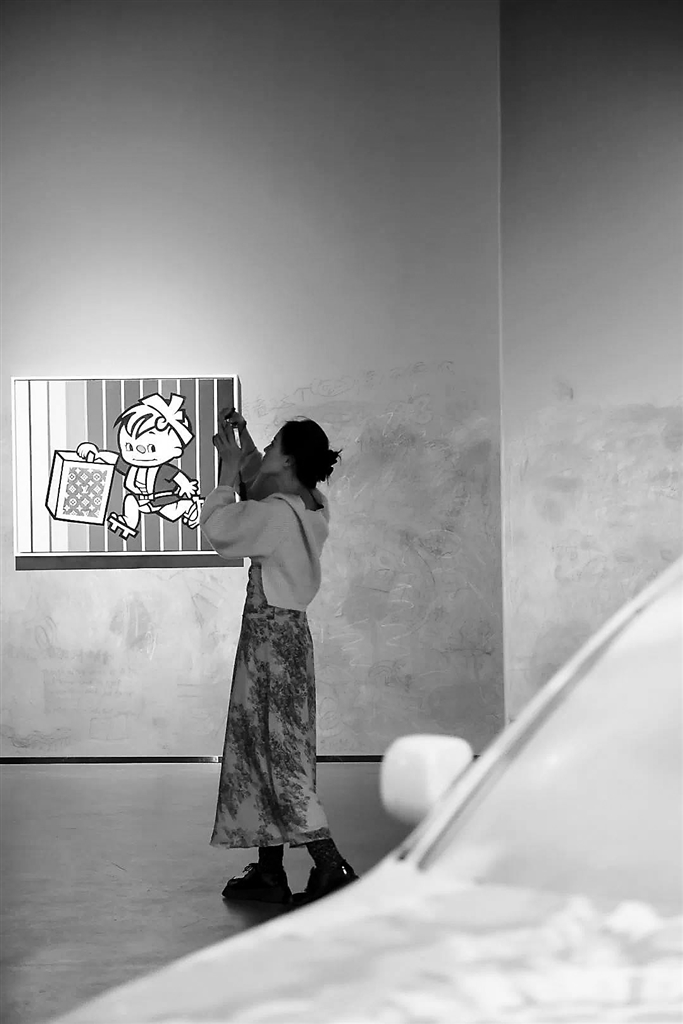 Chinese artists Song Santu, Fansack and Zeng Chen and French artist Adeline Calosci are exhibiting their works at the "Blend" exhibition at the Jupiter Museum of Art.
Visual artist Calosci began studying drama at the age of 15 and during her career as an actress she worked with great directors. Between 2005 and 2008, Calosci developed several projects in the media, including a short series which was broadcast on TF6.
Passionate about graffiti and drawing since she was a teenager, Calosci studied graphic art in 2008 and then created works inspired by old-school tattoos, elements that would later impact a large part of her work. Her first creations consisted of tattoo-styled images of celebrities from the 50s, such as Marilyn Monroe and Jacqueline Kennedy, works with which she made a name for herself in Paris. Later Calosci became renowned for a series of sculptures and was welcomed with great acclaim by international collectors.
From 2010, Calosci devoted herself to painting and her work questions the links between consumption and desire, through a combination of references to Western pop culture and the modern iconography of anime and manga. Various symbols of iconic, commercial and global consumption serve as a means of expression for Calosci to evoke the futility, the omnipresence and the illusory effect of desire, as it is constructed in contemporary much-publicized society.
Fansack is an active artist in Chengdu's graffiti community, having started painting graffiti on the streets of different cities in China in 2003. After studying art in France, he adopted the International Klein Blue pigment, named by controversial French artist Yves Klein, which "blurs out the edge between earth and the sky, eliminating the horizon."
Fansack's recent work contains the balanced mixture of images of the East and West, traditional and contemporary symbols, visual arts and formalism. These elements are carefully selected and arranged in his personal way to reflect his Zen spirituality.
Best known for his trademark monkey characters, which stand as representatives of human nature, the artist tackles topics of reality and human existence. Aided by the blue color, Buddhist philosophy and humorous imagery, Fansack celebrates Eastern art while at the same time strives for the liberation from lust and blind idolatry. His works send the message that people must try to find harmony with their inner being.
Dates: Until Feb. 28
Hours: 10 a.m.-6 p.m., closed Mondays
Tickets: 58 yuan per person, 108 yuan for two persons, 39 yuan for students
Venue: Jupiter Museum of Art, 6 Lanhua Road, Futian District (福田区蓝花道6号木星美术馆)
Metro: Line 3 to Futian Bonded Area Station (福保站), Exit B(SD News)