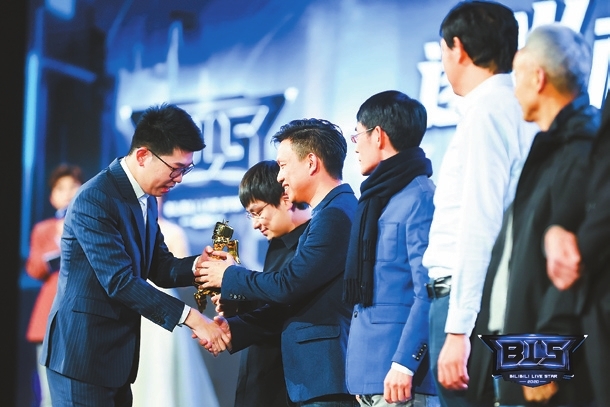 Debra Li
debra_lidan@163.com
SHENZHEN-BASED Artron Art Group won a BLS (Bilibili Live Star) award this year that was unveiled in Shanghai on Jan. 17. A total of 76 awards were given out in the categories of games, radio channels, MCNs (multi-channel networks), livestreaming contents, learning programs and others.
Starting in May 2020 and in collaboration with the Publishers Association of China and the International Artists' Federation of Handmade Books, Artron launched a series of online courses on book design.
Titled "Live! Truth from Book Designers," the series has run for five seasons with a total of 26 episodes, featuring 26 book designers from the Chinese mainland and overseas. The online courses won an influencer of the year in online learning award at the BLS awards.
The award was also given to Tsinghua University, Fudan University, CAS (Chinese Academy of Sciences) Institute of Physics, Guan Media, Vistopia, Chinese classical literature professor Dai Jianye and criminal law professor Luo Xiang.
Starting yesterday, the livestreamed course on book design has returned to Bilibili (room 22173233) for a sixth season. Six book designers, namely Zhou Weiwei, Shao Nian, Wu Yao, Yin Linlin, Chen Nan and Ye Chao, will be lecturing.
Apart from their role as book designers, the lecturers featured in the series are also artists, scholars, educators and, in some cases, intangible cultural heritage heirs.
Producers said that in the new season, they plan to add contents of visiting book designers' studios, publishing houses and interviews of editors of influential magazines, so that audiences can get an encyclopedic grasp on the topic of book design and publishing in China.
The livestreamed program, embraced by college students and teachers at home and abroad, was viewed 3.35 million times on Bilibili last year.