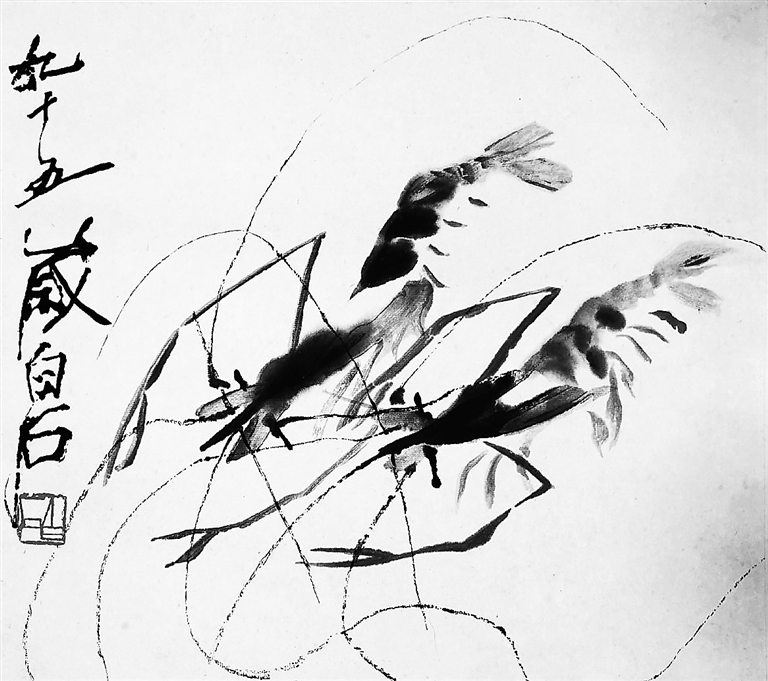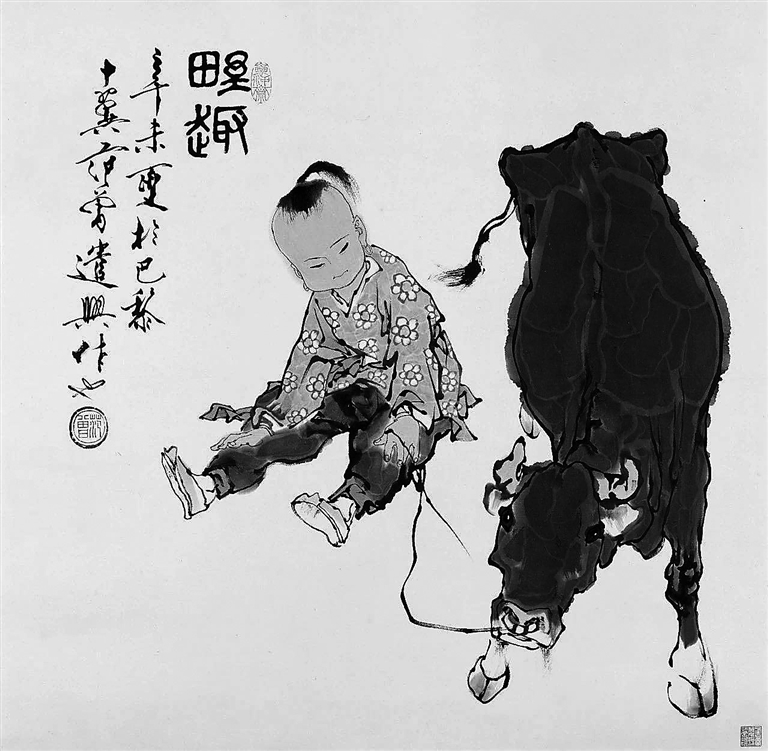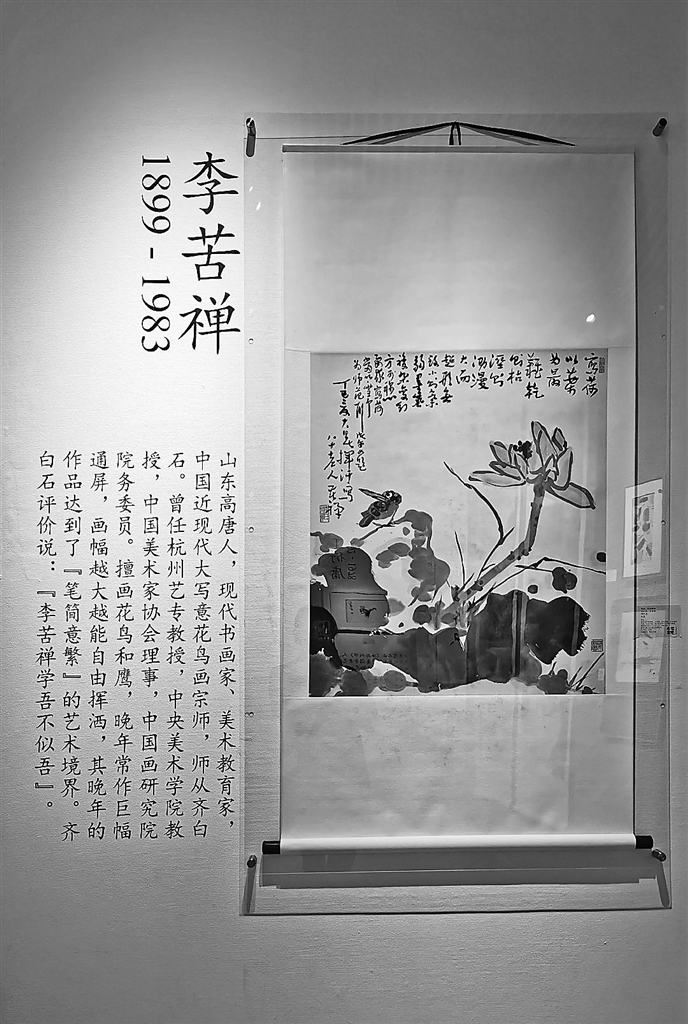 Poly Art Space
More than 60 ink paintings by 16 masters, including Wu Guanzhong, Ding Yanyong, Qi Baishi and Li Kuchan, are on display.
Wu (1919-2010) was a contemporary Chinese painter widely recognized as a founder of modern Chinese painting. His artworks have both Western and Eastern influences, such as the Western style of Fauvism and the Eastern style of Chinese calligraphy. Wu had painted various aspects of China, including much of its architecture, plants, animals, people, as well as many of its landscapes in a style reminiscent of the Impressionist painters of the early 1900s. He was also a writer on contemporary Chinese art.
Qi (1864-1957) was of humble origins, and it was largely through his own efforts that he became adept in the arts of poetry, calligraphy and painting. His prodigious output reflects a diversity of interests and experience, generally focusing on the smaller things of the world rather than the grand landscape, and he continued the styles of 17th- and 18th-century Chinese painters such as Shi Tao and Zhu Da. Fish, shrimp, crabs, and frogs were his favorite subjects. He was most accomplished at simple, freely sketched compositions, but he could also successfully execute a meticulously styled work.
Li Kuchan (1899-1983) was known for his bird-and-flower paintings. He executed his works using a spontaneous brushwork style and simplified forms. He studied Western painting techniques from Xu Beihong and Chinese ink painting from Qi Baishi. In 1926, he began a career as an art teacher, later holding a position at the Central Academy of Fine Arts for over 30 years. The works of his later years are particularly free and bold.
Dates: Until April 5
Hours: 11 a.m.-8 p.m. (week days), 11 a.m.-9 p.m. (weekends, holidays)
Tickets: 29-58 yuan
Venue: Poly Art Space, Uniwalk, Bao'an District (宝安区壹方城保利艺术空间)
Metro: Line 5 to Baohua Station (宝华站), Exit A2
Shenzhen Art Museum
An ox-themed painting exhibition featuring works by masters like Li Keran, Hua Junwu and Fan Zeng is being held at the Shenzhen Art Museum to welcome the Year of the Ox.
Hua (1915-2010) is a pioneer of caricature in China. He is best known for works exposing social issues with both style and insight. His caricatures are distinctive for featuring people with unkempt dress and messy hair, unadorned yet imposing. Using just a few strokes, Hua conveys rich meaning. He embodies his creative ideas in carefully chosen images with penetrating insight and acute observations.
Li Keran (1907-1989) was a prominent figure in the 20th-century Chinese art. He was also an influential professor at the Central Academy of Fine Arts in Beijing. Although trained in Western oil painting, he was known for his traditional literati paintings with influences from Qi Baishi and Huang Binhong. Li's work synthesizes his training in Western oil painting and traditional Chinese ink painting in highly sophisticated and nuanced compositions.
Fan is known for his mastery of traditional Chinese painting techniques. His works fuse elements of landscape, flower-and-bird, and figure painting, as well as forms of poetry and calligraphy. Born in 1938, he attended the Central Academy of Fine Arts, where he studied painting under Wu Zuoren, Li Keran, Jiang Zhaohe and Li Kuchan. Fan has received numerous awards in design and painting. He became a professor of Eastern art at Nankai University in Tianjin and was made department head in 1993.
Dates: Until Feb. 23
Hours: 9 a.m.-5 p.m., closed Mondays
Tickets: Free
Venue: Shenzhen Art Museum, inside Donghu Park, Luohu District (罗湖区东湖公园内深圳美术馆)
Metro: Line 5 or 7 to Tai'an Station (太安站), Exit C and then take a taxi (SD News)