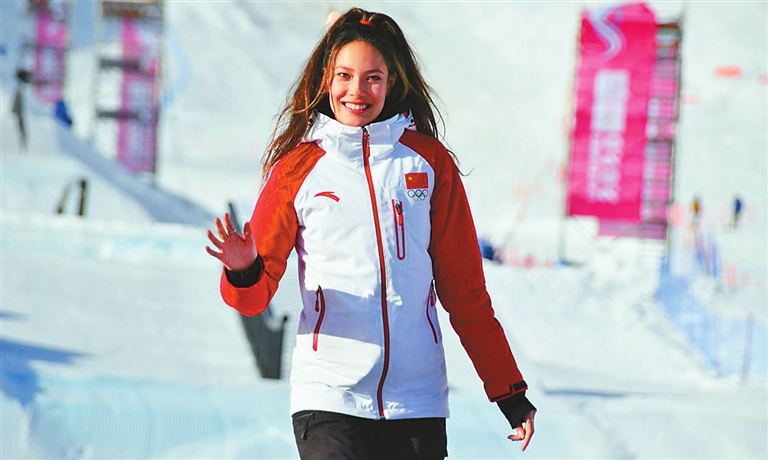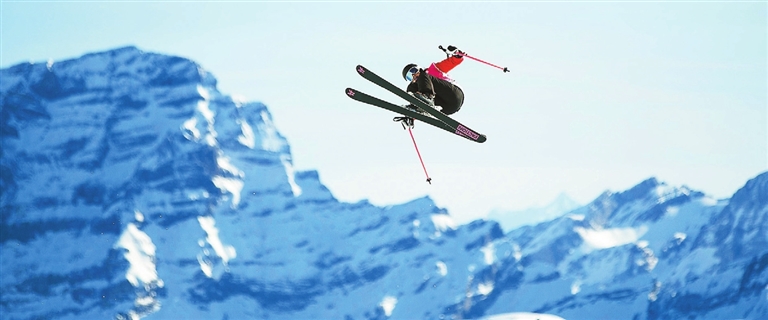 History has been written by Eileen Gu, and not only once. In just 24 hours, the 17-year-old Chinese skier swept three medals, including two golds, in three events at her first X-Games — a feat accomplished by no other rookie in the event's 25-year history.
A San Francisco native
Speaking fluent Mandarin and English, this California-born young woman in 2019 switched nationality from the U.S. to China, her mother's home country, which allowed her to represent China in international competitions since then.
One reason for making that decision is no doubt her "deep connection" with China, which stems from her annual trips to Beijing to travel and study from her childhood.
"When I was a child, many people called me a Beijing girl because they said I speak Mandarin with a strong Beijing accent," Gu said. "Every time I went to China, no matter whether to Beijing or Shanghai, I got a feeling like being back home."
But she has one greater ambition as a Chinese skier: to encourage more people in China to get to know and participate in the sport that may not yet be popular in the country.
"China has set a goal to get 300 million people on snow through hosting the Winter Olympic Games, so the Olympic Games mean a lot to the Chinese people and there is burgeoning and explosive opportunity to introduce the sport in the country," said Gu, who, unlike a typical 17-year-old, often mentions that one of her motivations is to inspire young girls in China and other parts of the world to try some things they may not have previously imagined to be possible.
One year ago, at the Winter Youth Olympic Games in Lausanne, the first time she was wearing the Chinese uniform at an Olympic event, Gu won gold medals in both halfpipe and big air and a silver in slopestyle.
Less than a month later, in Calgary, Canada, she won the halfpipe and slopestyle to become the first athlete to win back-to-back titles in different disciplines at the same World Cup event.
A genius in sports,
a straight A student
In a year hit by the COVID-19 pandemic, which saw many sports events canceled or postponed, including the freeski season, Gu has achieved another life goal outside the skiing resort — completing her three-year high school study in just two years and being admitted to her dream school Stanford with an SAT score of 1,580 points out of 1,600.
What makes a professional athlete also a top student in the classroom? Gu concluded that her secrets are "passion, focus and balance."
"I'm not skiing just for the Olympic Games. I'm skiing for my passion for the sport. I started skiing at a young age because I love the feeling of snow. Only when you do the things you have passion for can you put all your heart into that," said Gu. "It is the same when it turns to study," she added.
"I have developed a helpful skill from past years' life, which is doing the homework during the drive to the ski resort." Gu said that what she learned from that experience is to focus on what you are doing and try to improve your efficiency.
Gu will start her study at Stanford in 2022 to leave one year to concentrate on the preparation for Beijing 2022 scheduled for next February.
Life can be diverse
Gu described herself as a pro skier and model on social media, but the two labels are far too limiting to define her diverse life.
She can ski as a world champion, appear on the cover of fashion magazines as a model and even play the piano well. If we only talk about sports, she also has a wide range of interests, including horseback riding, rock climbing and even competitive cross-country running,
"I don't want people to have a stereotype image of me. At such a beautiful age, there is an infinite possibility in the future, so it's important to have a well-rounded life," Gu said. "Like other young people, I also like hanging out with friends and having parties with friends."
(Xinhua)