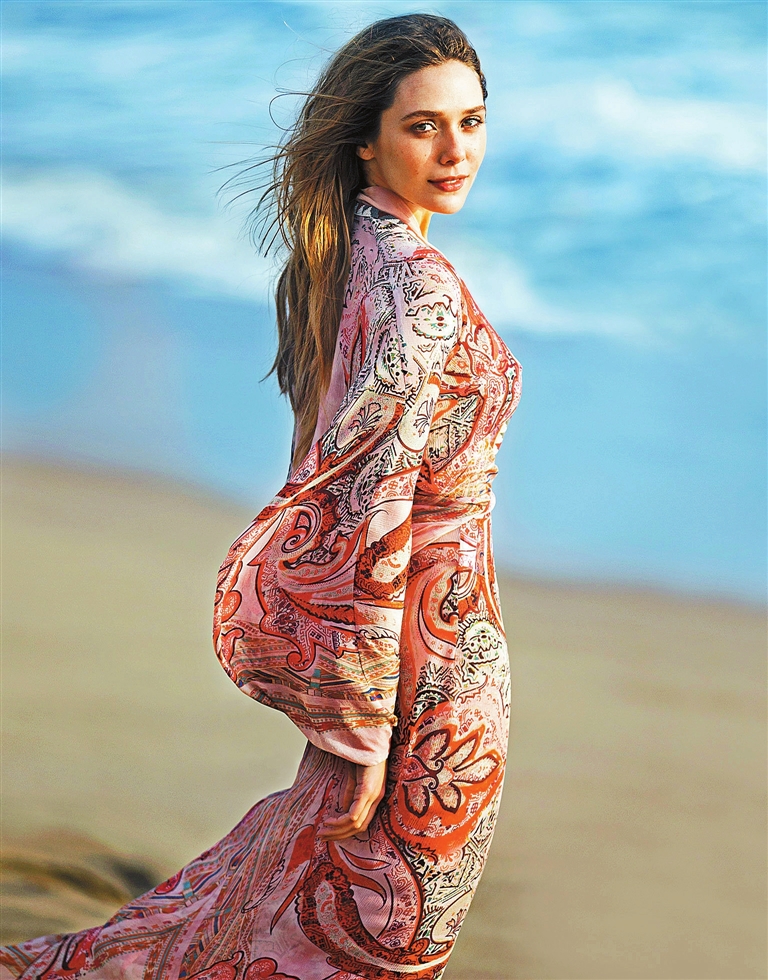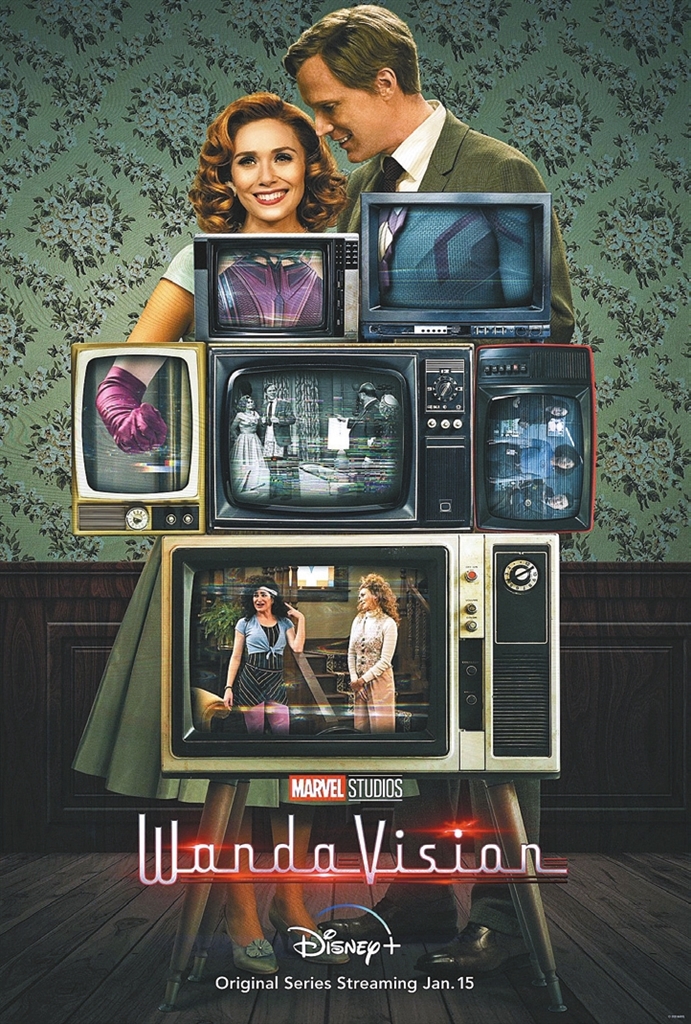 With the recent release of "WandaVision," 31-year-old actress Elizabeth Olsen is currently the center of the superhero universe. Though she has starred as Wanda Maximoff/Scarlet Witch in the Marvel Cinematic Universe (MCU) for years, her character is now really getting to shine in the Disney+ series.
The nine-episode series blends the style of classic sitcoms with the MCU in which Wanda Maximoff and Vision — two super-powered beings living their ideal suburban life — begin to suspect that everything is not as it seems.
Each episode jumps into a new decade stuffed with sitcom-centric characters, clothes and gags. On her decade-leaping acting, Olsen said: "We really tried to make everything very era specific. For me it was about just trusting the hair, the makeup and the costumes. I was responsible for my voice, my diction, my posture and moving through space. It's getting into that mode, which is specific to the sitcoms of the time."
In "WandaVision," Olsen has to keep a hold on who Wanda is with such a wide range of experience of literal places that she's in and the story she's telling. "You just trust the writing. This character's core is the life experience she has through the films. It's a lot of trauma, processing and resenting of her own abilities and her powers. We're just putting a shade or cloth over that. 'WandaVision' is her trying not to be found out in the suburbs, but she's also in a sitcom. So she's playing the part as best as she can, as well. The thing that was fun for me as an actor in the show was when the sitcom and what we know of the MCU came together — the tension that's pulled between the two of them. You're just kind of peeling away and revealing bits, but you're not revealing everything. Living in that tension throughout this whole series was my playground."
Olsen had already established herself in Hollywood before entering the MCU, starring in films like "Silent House" and "Godzilla." But even still, she admits that breaking into the world of acting wasn't easy, especially since her sisters are former child actresses Mary-Kate and Ashley Olsen. "There were times when my sisters would always be spotted and I would be in the car with them and it would really freak me out," she recalled.
Nonetheless, her two elder sisters did influence her acting endeavors in unexpected ways. "It has helped me navigate how I want to approach my career. I always had this need to prove myself to everyone around me that I work really hard," she continued.
Elizabeth Olsen's breakthrough came in 2011 when she starred in the independent thriller drama "Martha Marcy May Marlene," for which she was nominated for the Critics' Choice Movie Award for Best Actress and Independent Spirit Award for Best Female Lead, among other awards.
(SD-Agencies)