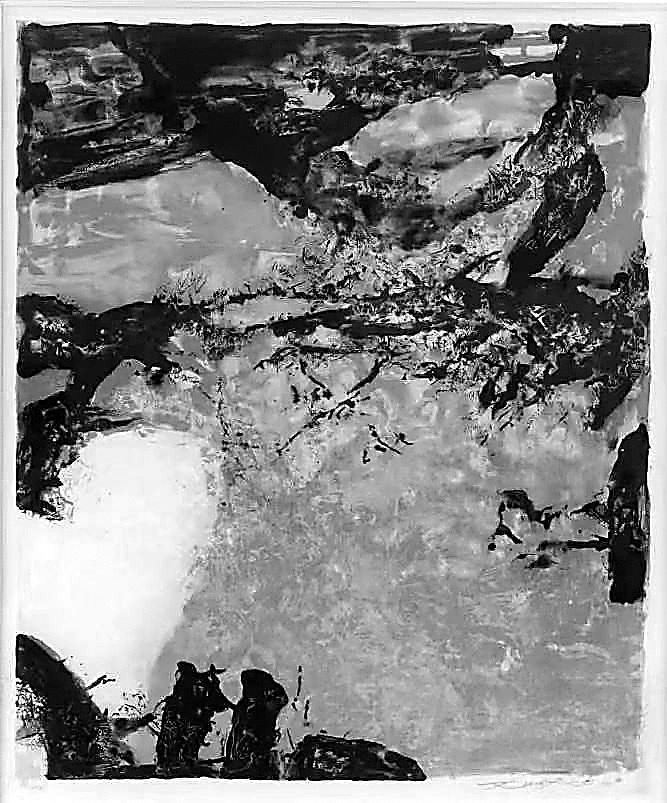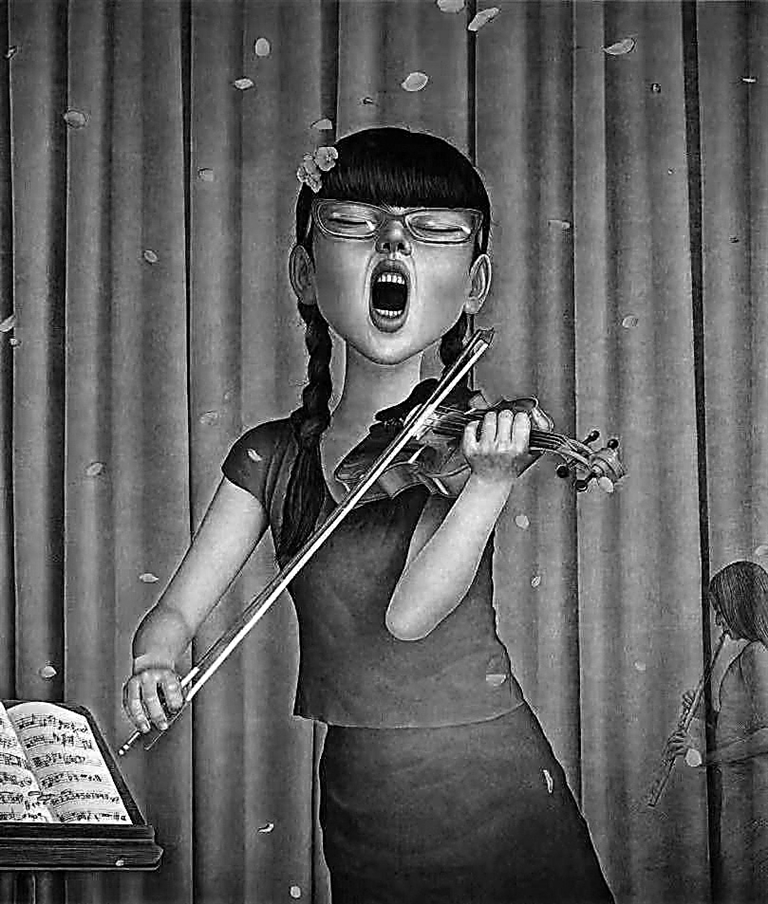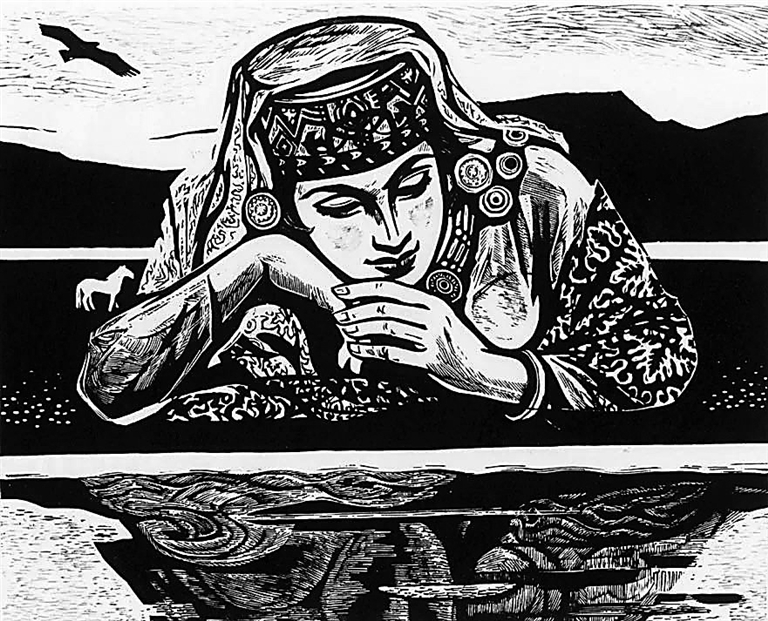 Forty printmaking works by 31 artists are on display at Shenzhen Book City's CBD store in Futian District. The exhibits are on loan from the China Printmaking Museum in Longhua District. Highlighted artists include Zao Wou-ki (1921-2013), Zhang Hui, Yu Chengyou and Tan Quanshu.
Zao was born in Beijing and moved to Paris in the late 1940s, where he rose to become an internationally acclaimed artist. He started to blend Chinese calligraphy into his oil paintings in 1957 and set aside focusing on the meanings of characters, instead exploring the variations of calligraphic forms and how to merge them into his world of abstract art.
Zao's works, influenced by Paul Klee, are orientated to abstraction. In his paintings, masses of colors appear to materialize a creating world, like a Big Bang, where light structures the canvas. Although his work was stylistically similar to the abstract expressionists whom he met while traveling in New York City in the 1950s, he was also influenced by impressionism. Zao stated that he had been influenced by the works of Henri Matisse, Pablo Picasso and Paul Cezanne. His meetings with Henri Michaux pushed him to review his Indian ink techniques, always based on Chinese traditional drawings.
Cartoons and comics are predominant trends among young artists and this also applies to Zhang, whose paintings and sculptures revolve around the interests and values of young people. The human figures in Zhang's works look like a combination of old calendar girls and cartoon figures. High-drawn eyebrows and long eyelashes on a big round face give the figures their unique expression and immediately captivate viewers.
Tan is a professor and doctoral tutor at the Central Academy of Fine Arts in Beijing. His artistic style is acclaimed by critics as "solemn, simple and powerful." He has visited traditional workshops and met folk artists in Shandong, Henan and Hebei provinces to research on traditional Chinese woodprints and Chinese New Year drawings. He not only used the inspiration gained from the trips in his own creative practices but also wrote academic papers and books on these traditional techniques, which has a positive impact on the printmaking community.
Yu's prints are inspired by landscape of the northern provinces in China, from wild life to human life. Through the simplicity of his style, places seem tranquil and uncluttered. His poetic lines are splashed with magnificent pure colors.
Dates: Until Feb. 28
Venue: Art Gallery, South Area, Shenzhen Book City's CBD store, Futian District (福田区深圳书城中心城南区艺廊)
Metro: Lines 3 or 4 to Children's Palace Station (少年宫站), Exit D(SD News)