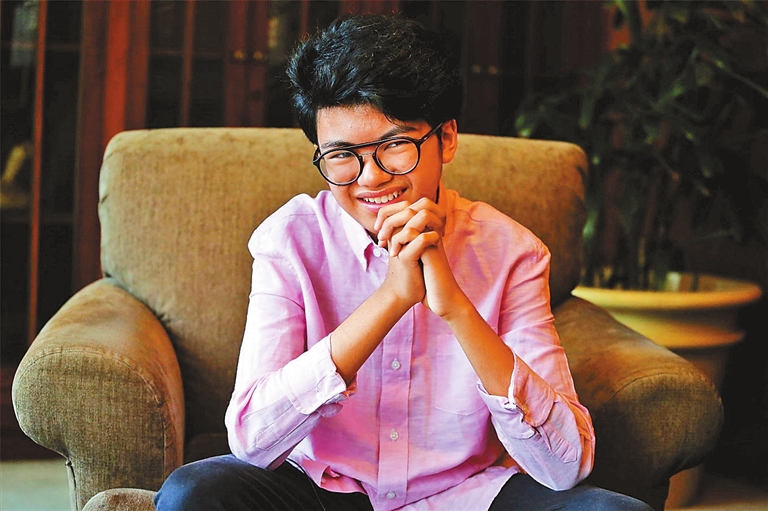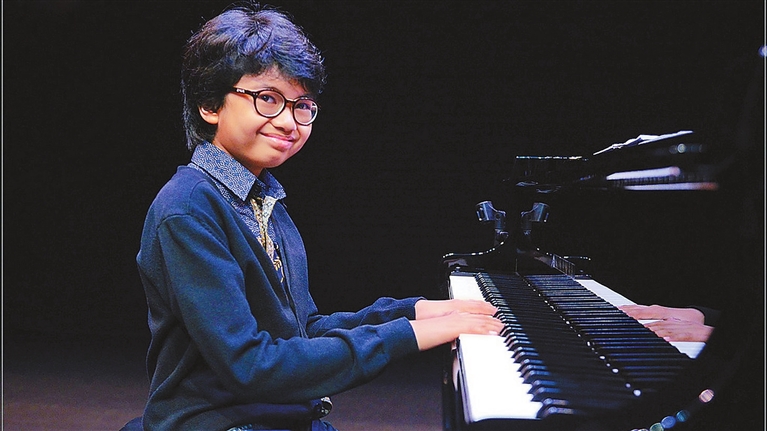 Three-time Grammy Award-nominated pianist Joey Alexander follows his major-label debut album, "WARNA," with three new singles, "SALT" (March 19), "Under the Sun" (April 23), and "Summer Rising" (May 28) set for global release in spring 2021. All before his 18th birthday, Alexander has accrued a lifetime of accolades and experiences a jazz pianist could only dream of being a reality.
Like many teenagers, Alexander collects action figures, likes to swim and cites "Black Panther" as one of his favorite movies. Unlike any other teenager, he earned Grammy Award nominations in 2016 and 2017 in the Best Improvised Jazz Solo category, plus another in 2016 for Best Jazz Album. That was the same year he duetted with piano icon Chick Corea at the Rochester Jazz Festival and performed at the White House, at age 12, with saxophone legend Wayne Shorter and bassist Esperanza Spalding.
And unlike other teenagers, Alexander has a fan base that includes jazz greats Wynton Marsalis and Herbie Hancock, who began to champion the Indonesian-born pianist after hearing him play in Jakarta in 2011.
The youngest jazz artist showcased in Grammy history, Alexander was only 12 when he performed an unaccompanied solo as part of the 2016 awards telecast.
Taylor Swift and Chris Stapleton were among the stars in the audience who rose to give Alexander a standing ovation. The piece he performed was an original composition, "City Lights," which opens his Grammy-nominated 2016 album "Countdown."
"It was a huge honor. I'm very grateful to the Grammys for recognizing my music," said Alexander.
Alexander was born in Bali's capital city of Denpasar. He grew up there and in Jakarta, where his parents moved to provide him more opportunities to play jazz.
When he was 11 his family relocated to New York, after he made his Big Apple debut in 2015 at the Marsalis-led Jazz at Lincoln Center.
Alexander was 11 when Trinidadian trumpeter Etienne Charles first heard him perform at JALC. The piano prodigy made an immediate impression on Charles, who is an assistant professor of jazz studies at Michigan State University.
What Alexander does is more than simply play the piano with the assured skill and authority of a musician years his senior.
Beyond his dazzling virtuosity, he demonstrates a command of harmony, rhythm and improvisation that exceeds his age by several decades. In contrast with most other young jazz phenoms, Alexander refrains from showing off every time he solos, preferring to dig deeper into the music. With more time to evolve and absorb his influences, his potential seems almost limitless.
Alexander's introduction to jazz came in his native Bali when his father, an amateur pianist, brought jazz CDs home after a visit to the United States. His mother's side of the family is also musical — her sister is the Indonesian pop singer Nafa Urbach.
At 6, Alexander began playing a Thelonious Monk song by ear. His father then showed him a few keyboard basics. Jazz videos on YouTube provided further guidance.
"Some of the first artists I heard were people like Louis Armstrong, Ella Fitzgerald and Billie Holiday," Alexander recalled. "After Armstrong, I listened to Duke (Ellington), Monk, Miles Davis, John Coltrane. But it was not only jazz. I also listened to opera, classical music, some pop music, all kinds of music."
Why, then, did he gravitate to jazz?
"Well, to me, jazz is all about freedom, the freedom to express myself. I love to improvise, and jazz is all about improvisation," Alexander replied.
"People, when they listen to jazz, often say that it's so hard to understand. But jazz is not always like that. When you listen to Monk, you can feel that sense of joy and rhythm. Some people say jazz is not easy. That is true. It's not easy to play, but it's fun."
(SD-Agencies)