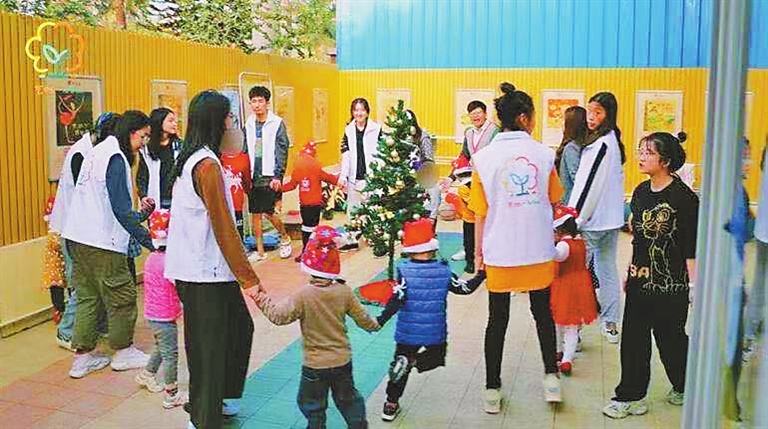 Many overseas Chinese students have returned to China and are taking online courses in their hometowns because of the COVID-19 pandemic. While at home, some have made efforts helping others with what they have learned, and contributed to their community. Comprised of Chinese students studying at U.S. high schools, Artree is helping disabled children through teaching them art.
Shenzhen teen Zhu Siqi and her friend, who are students in U.S. high schools, applied to the CAPA (Chinese American Pathologist Association) to start the Artree project in June last year, which was approved a month later with a startup fund of US$1,300. The public-benefit project has since grown from a six-member team into an organization with more than 100 members, many of whom are students in high schools and universities around the world. Volunteers based in Shenzhen and Wuhan, capital of Hubei Province also participate in its activities.
Apart from fundraising events and art therapy sessions, Artree works regularly with two rehabilitation centers.
So far, the project has provided five art therapy sessions for hearing-impaired children at the Shenzhen Songbird Rehabilitation Center, one session of art therapy for autistic children at Shenzhen Boya Rehabilitation Center, and four sessions for disabled grownups in Wuhan.
The project organized a charity auction of the cloth bags, mugs and other things printed with the artworks created by the disabled children in Shenzhen in September and co-organized a charity concert in the city in December.
The project plans to cooperate with school psychology societies soon to provide similar courses in Shenzhen's high schools. The project members will also travel to Guangzhou and Shanghai in the coming summer vacation to recruit more members and promote their art therapy sessions. (Li Dan)