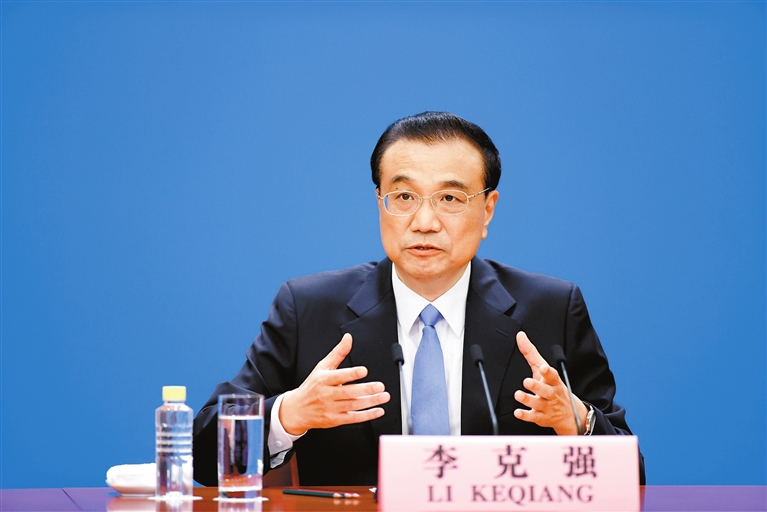 CHINA will further shorten the negative list for foreign investment and expand opening up of its service sector, Premier Li Keqiang said Thursday.
He made the remarks while meeting the press via video link after the closing of the fourth session of the 13th National People's Congress at the Great Hall of the People in Beijing on Thursday.
A growing Chinese market with rising domestic demand will bring great opportunities for foreign products, services and investment, the premier said.
GDP target
He said a growth target of over 6 percent in 2021 is not low considering the size of the Chinese economy, and the target is set to guide expectations to consolidate economic recovery foundation and pursue high-quality development. The growth target is not set in stone and China may achieve even faster growth in its delivery.
Noting that the economy is growing on an incomparable base from last year and there is much uncertainty in global economic recovery, Li said that the target should be fully aligned with what the country can accomplish next year and the year after next so as to avoid wild swings in economic performance and keep market expectations stable.
"A growth too fast will not be a steady one. You need a steady pace to sustain China's development for the long run," he said.
China aims to expand its gross domestic product (GDP) by over 6 percent year on year in 2021, with more efforts on reform, innovation and high-quality development, according to the government work report approved by the national legislature Thursday.
In 2020, China emerged from the epidemic-induced slump with a 2.3-percent GDP growth, making it the world's only major economy to attain positive growth.
Hong Kong
The decision by China's top legislature on improving the electoral system of the Hong Kong Special Administrative Region will help ensure that "patriots administer Hong Kong" and the steady and sustained development of "one country, two systems," Li said.
On the region's fight against COVID-19, he expressed hope that Hong Kong people from all walks of life would join hands to overcome COVID-19 at an early date, achieve economic recovery and improve people's well-being for long-term prosperity and stability.
Employment
China still faces mounting pressures in boosting employment this year, as about 14 million urban people will enter the labor market, including a record 9.09 million college graduates and over 270 million migrant workers, the premier said.
China aims to create no less than 11 million new urban jobs in 2021, he said.
(Continued on P4)